3. Install The Sims 4 All in One Portable
3.1. Visual C# Runtime Libraries [Only if you Never Did it on Your Computer]
If you never had The Sims 4 on your computer and you also never installed those libraries, or if you reinstalled Windows, now it's time to do that, so the game can run without showing you an error message complaining that MSVCP120.DLL file wasn't found or anything similar.
Doing it should be pretty straightforward and you just need to run/install all of those six files.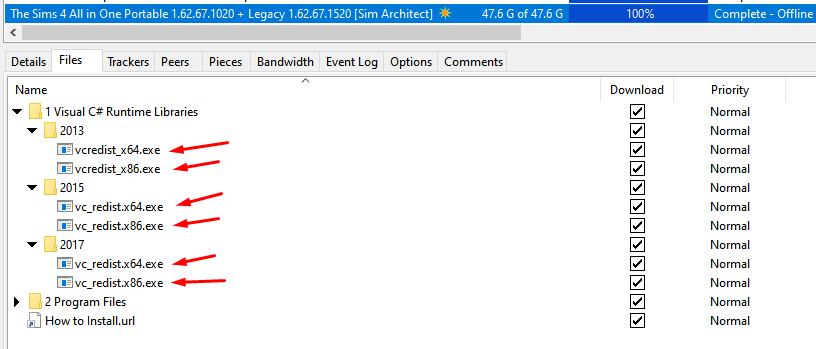 If you get an error message saying you already have it, or that you have a newer version or anything similar, just ignore it, close it, install the others until you're done.
3.2. Option A - Install the Game "Properly"
If you want to install the game properly this is my favorite procedure, and I strongly advise you to use it if you can.
Open your downloaded folder by right clicking the torrent, then Local Files, Open Folder...
Open 2 Program Files...

Right Click the Folder The Sims 4, then Copy...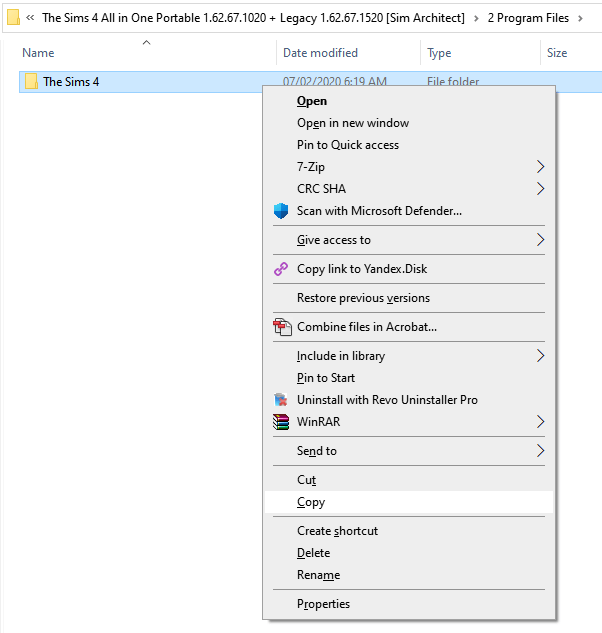 Open the Folder C:\Program Files (or any other you'd prefer to use, if you can't use Program Files), right click on an empty space then Paste...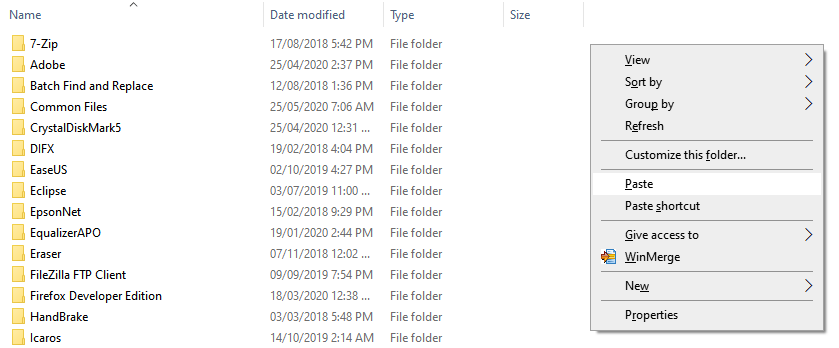 If you see the dialog below just choose Yes...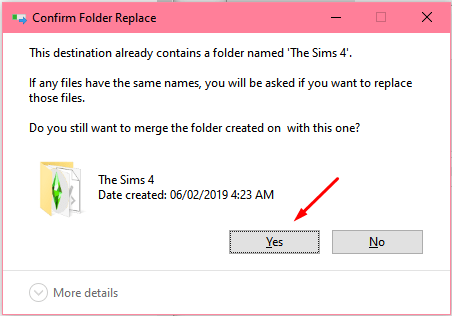 Then enable "Do this for all current items" and click on Yes again...
Click on "Replace the files in the destination" when asked by the prompt below...
Enable "Do this for all current items" and click on Continue...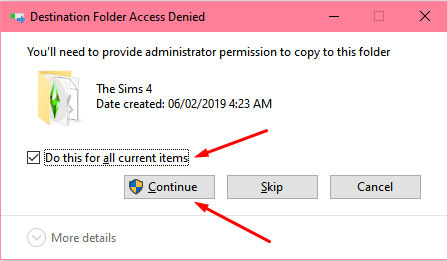 Wait until all files are copied / overwritten (the number of files will be different than the one presented below).

Once you're finished, navigate to The Sims 4\Game\Bin and make yourself sure that you have at least the files and folders below (sizes and dates may differ). If you're missing any of those, specially TS4_x64.exe or OrangeEmu64.dll your game will NOT work and the lack of any of those files is usually caused by your anti virus, which might have removed them because they're modded. To fix it you'll have to open your anti virus history/quarantine and use the appropriate Allow / Restore action to recover your file(s).
Otherwise, all being good, right click TS4_x64.exe, then Properties...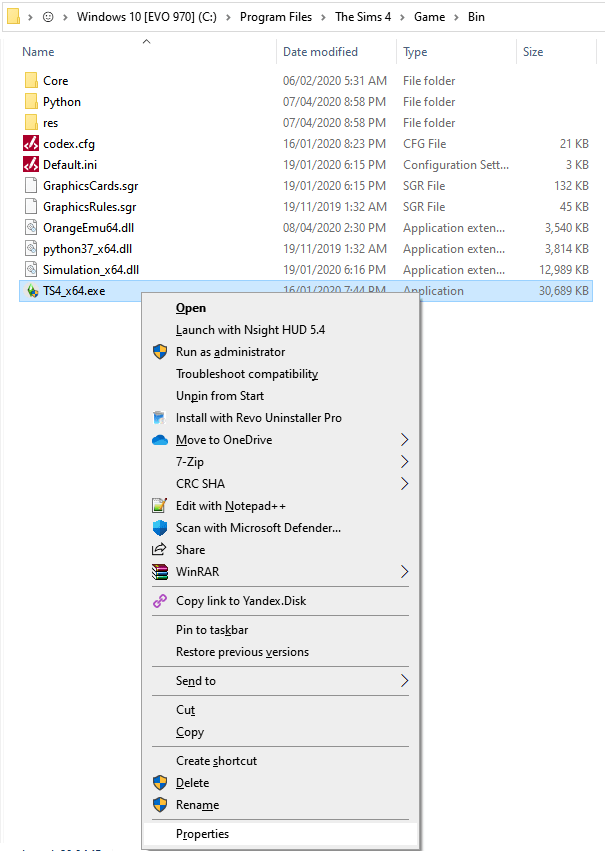 Open the Compatibility Tab, Click on Change Settings for All Users...
Enable the checkbox "Run this program as an administrator", then OK and OK again.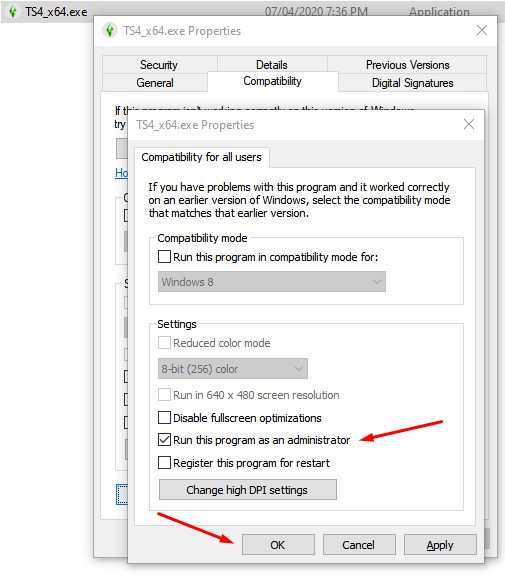 Right click again on TS4_x64.exe, then Copy...
Now go to your desktop and Paste your Shortcut...
You did it!!! Your game is ready to Play! Always remember to Open your Task Manager and be sure that Origin.exe is NOT running in the background and have fun!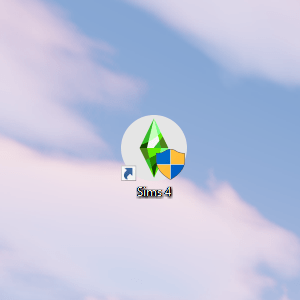 ---
Content designed to help you have more control over the game you already own through legitimate methods. I am not the creator of the game and I am not responsible for the misuse of the content found on my site or any other media where I publish.