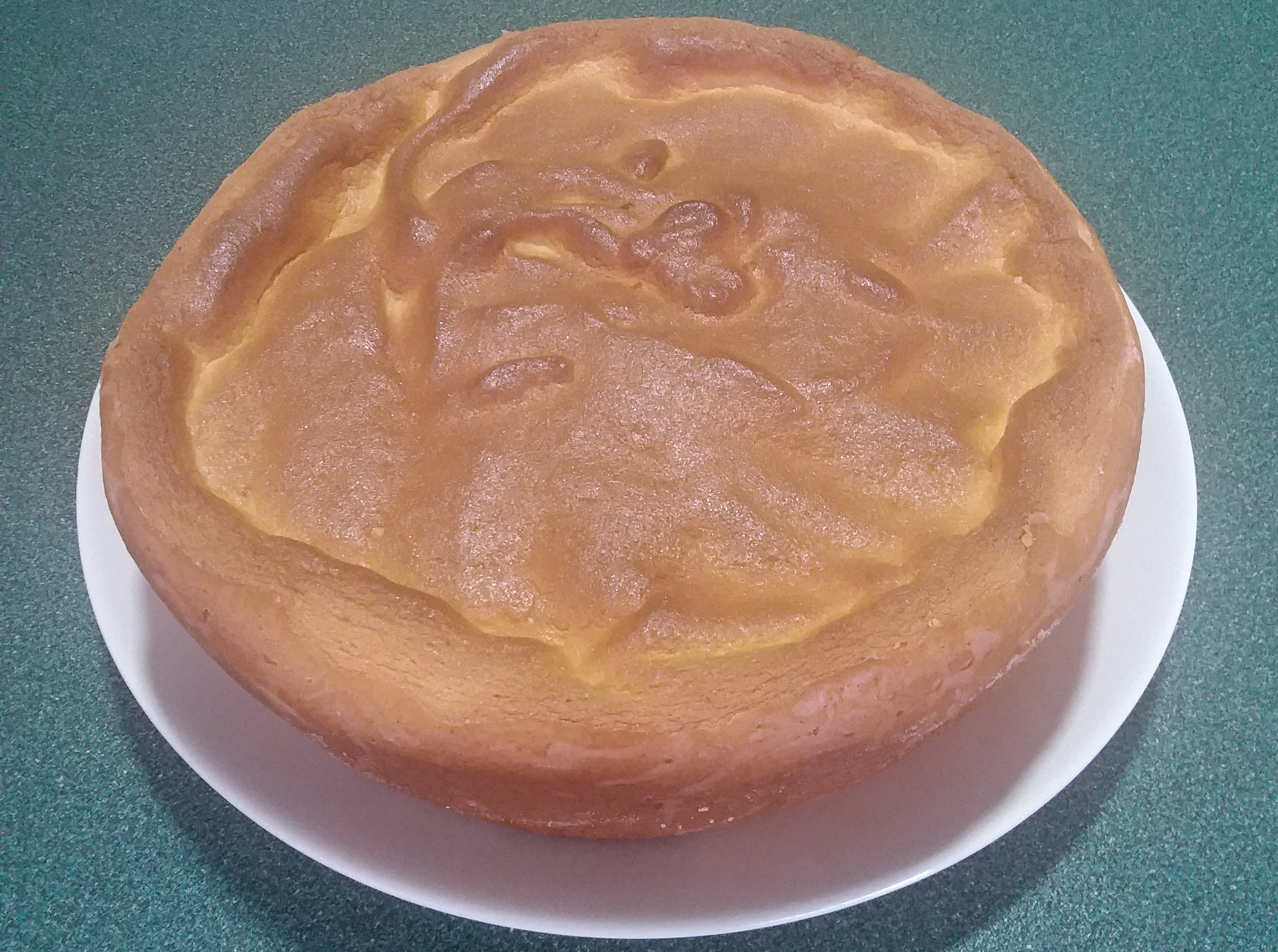 While we wait for the 🐰 Easter Update of The Sims 4 🐣, nothing can be more fun to me than baking something nice, sweet and with way fewer calories than the store bought counterpart!
🍰 I really love how this no fat and no sugar cake turned out! 🍋
Even though there's about 200 ml of flour for the entire cake, it's much less if you compare other cake recipes, since this is a very high protein formula based on the ⚡ power ⚡ of egg whites and the replacement of sugar with my favorite artificial sweetener sucralose (aka Splenda)! 😆
Ingredients
Dry Mixture
200 ml flour
200 ml sucralose [powder version, the one that has the same volume as sugar, like Splenda, or any other baking friendly sweetener]
5 ml baking powder
Wet Mixture
100 ml egg whites powder (albumin)
300 ml water (or use 400 ml of egg whites instead of these two ingredients)
20 ml lemon juice
Flavoring (vanilla, lemon zest or anything else you prefer)
Instructions
Preheat the oven to 140ºC (330ºF or 160ºC is ok if you can't set your oven that low), grease and sprinkle flour on a large cake pan of your choice.
Sift the dry mixture on a small container.
Whip the egg whites with the lemon juice (the juice helps stabilizing the egg whites, so they don't start melting right after you whip them) into hard peaks.
Fold the dry mixture into it into small additions carefully. I usually put about 20% of the mixture per time, then fold it over and over again just until it's properly mixed with the egg whites, don't overdo it!
Pour the batter into the pan and bake until a skewer comes out dry (it should take at least 40 minutes at 140ºC, but maybe just half hour if baking at a higher temperature).
Once the cake is cooked, open the oven door partially with a wooden spoon or something else, let it cool down for a few minutes, then open the oven door completely and let it cool further inside the oven, so you avoid any thermal shock that might colapse your cake.
After getting warm it should be ready to serve! The flavor gets better after cooling down completely, though (I could taste the lemon better after a couple of hours and the egg flavor was gone).
You can cut it in half and stuff it with strawberries and cream (strawberry shortcake), sprinkle something on top of it or just it the cake as it is, with coffee. You can probably replace half of the flour with cocoa powder to make a chocolate variation (I will try it soon) or use less flour all together for an even lower carb load.
I am so happy with it that I will come up with a savory variation soon to use as a high protein bread, stay tuned! 🍞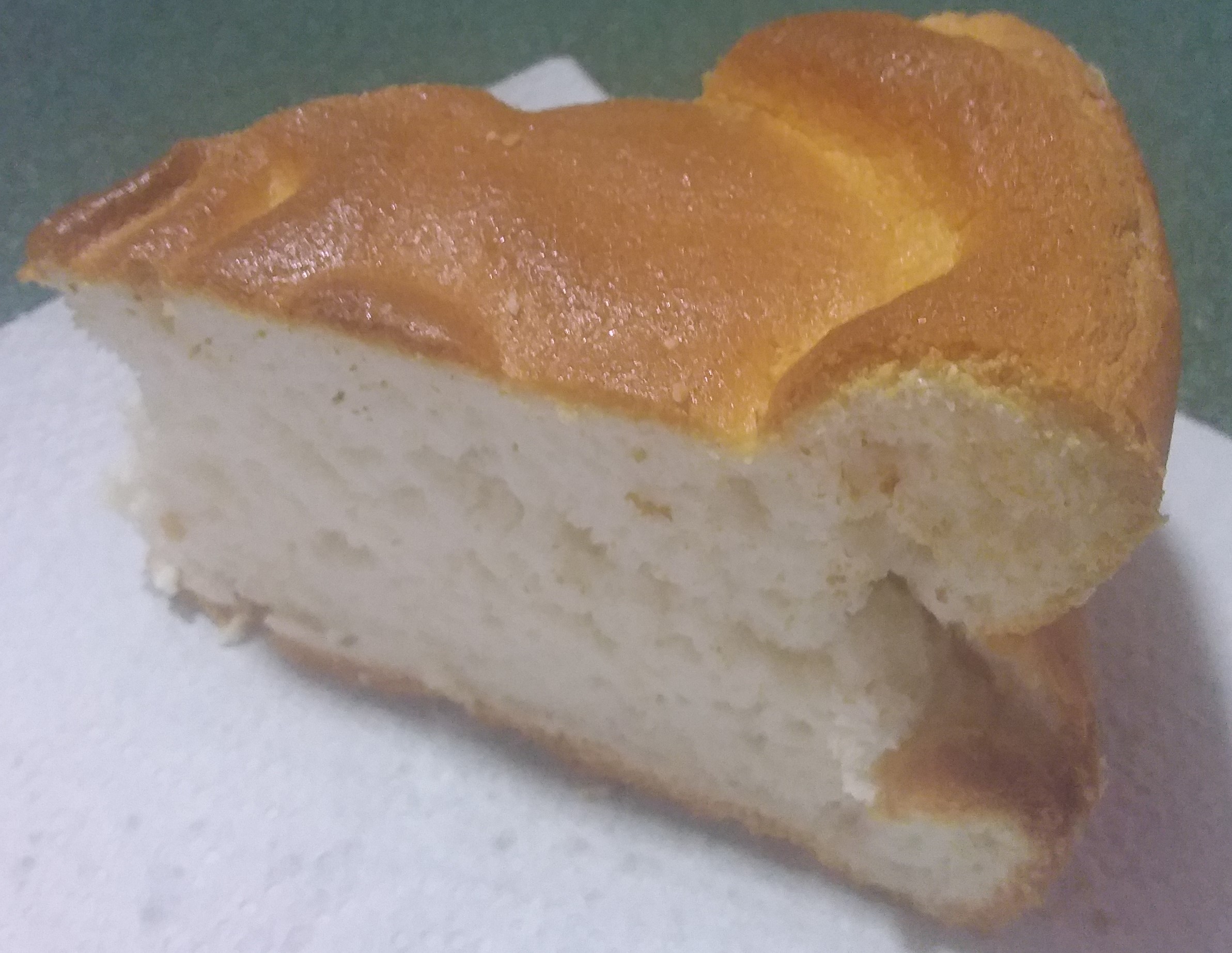 That's how mine looked like when ready! Enjoy!