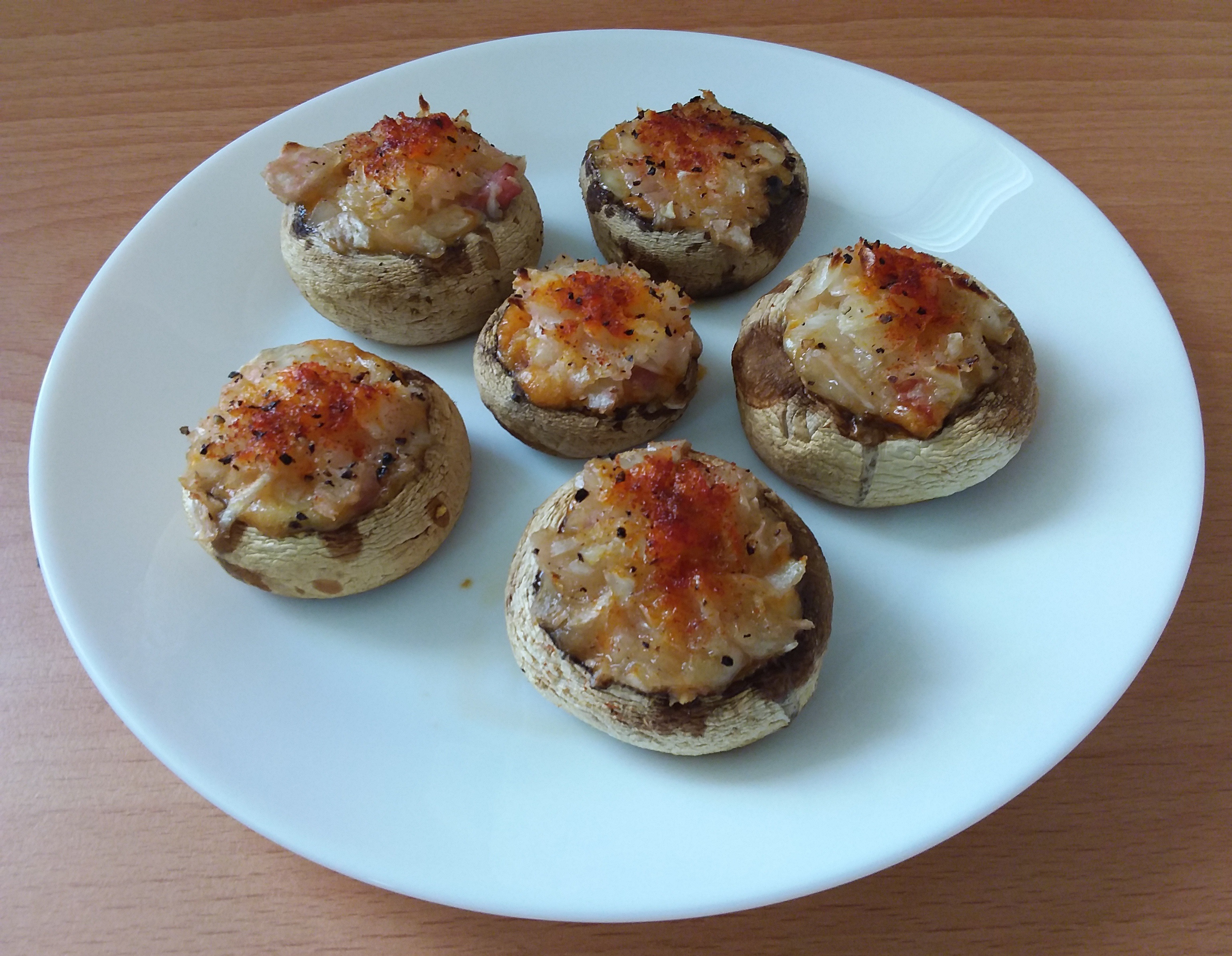 This is a very low carb preparation (therefore keto friendly) that's also rich in protein and doesn't have too many calories. It's also quite easy to prepare, except for the time spent coring and stuffing the mushrooms.
Ingredients
400 g of Mushrooms
100 g of Mozzarela (one small ball)
50 g of Bacon (diced)
1 small Onion
Spices (pepper, paprika, salt, garlic powder etc)
Oil
Clean the mushrooms and remove their cores and a bit of the pulp, so you have space to stuff them inside.
Process the onion (finely chopped), put it in a cup and mix with a tea spoon of oil, reserve. Process the mozzarella (or another cheese you might like) with garlic powder, paprika and any other spices you might like.
Protect a baking pan with foil or a baking sheet and spread a bit of oil in it.

Stuff the mushrooms at about 80% with the cheese, add a couple of tiny pieces of bacon on top of it, then cover with the finely chopped onions.
Sprinkle a bit of seasoned salt (very little amount, since the cheese and the bacon already have salt), pepper and paprika, plus any other spice like oregano, thyme or something else you might like.
Without preheating, bake on low heat (90ºC / 200ºF) for 20 minutes, then broil for 5 ~10 minutes on high, until you get the desired color (depending on your oven). Open the oven door and let it cool down for a few minutes before serving.