Not too long ago you could Download The Sims 4 for Free and Register it with EA via Origin! The video clip below (produced by EA) shows the last date the base game was available this way.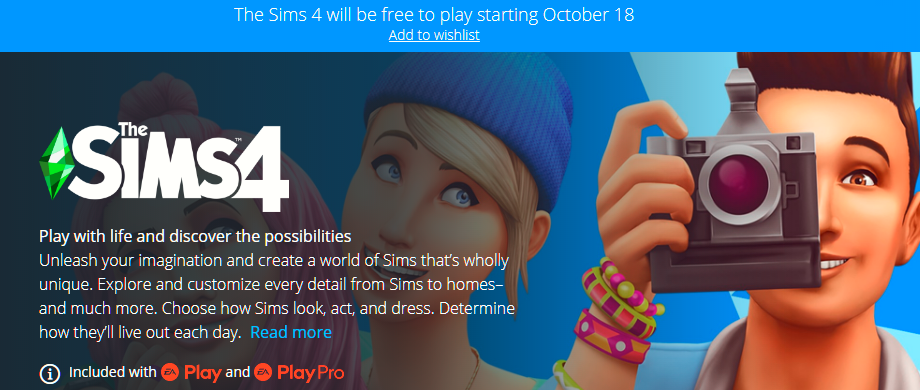 Will The Sims 4 be free again in 2022?
Yes! On October 18th, 2022, you will be able to license and download The Sims 4 for FREE by clicking HERE, officially! Of course, that means you will only get the Base Game. The Sims 4 Expansions, Game Packs, Stuff Packs and Kits will likely not be included in such kind of gratuity, ever, for obvious reasons...
Right now you can already get The Sims 4 for Free (and maybe even a couple of pieces of old DLC) if you have an EA Subscription or another game subscription that gives you access to their content, but it's not worth doing it for the base game alone since you can purchase it for the price of a couple of months of EA Play (or whatever they call it these days) or just wait a month or so (I am updating this on September 14th, 2022) and get The Sims 4 for FREE directly from Electronic Arts (Origin)...😬
Is The Sims 4 Still Free on Origin?
Yes! The Sims 4 (Base Game) is free since October 18th, 2022!
---
---