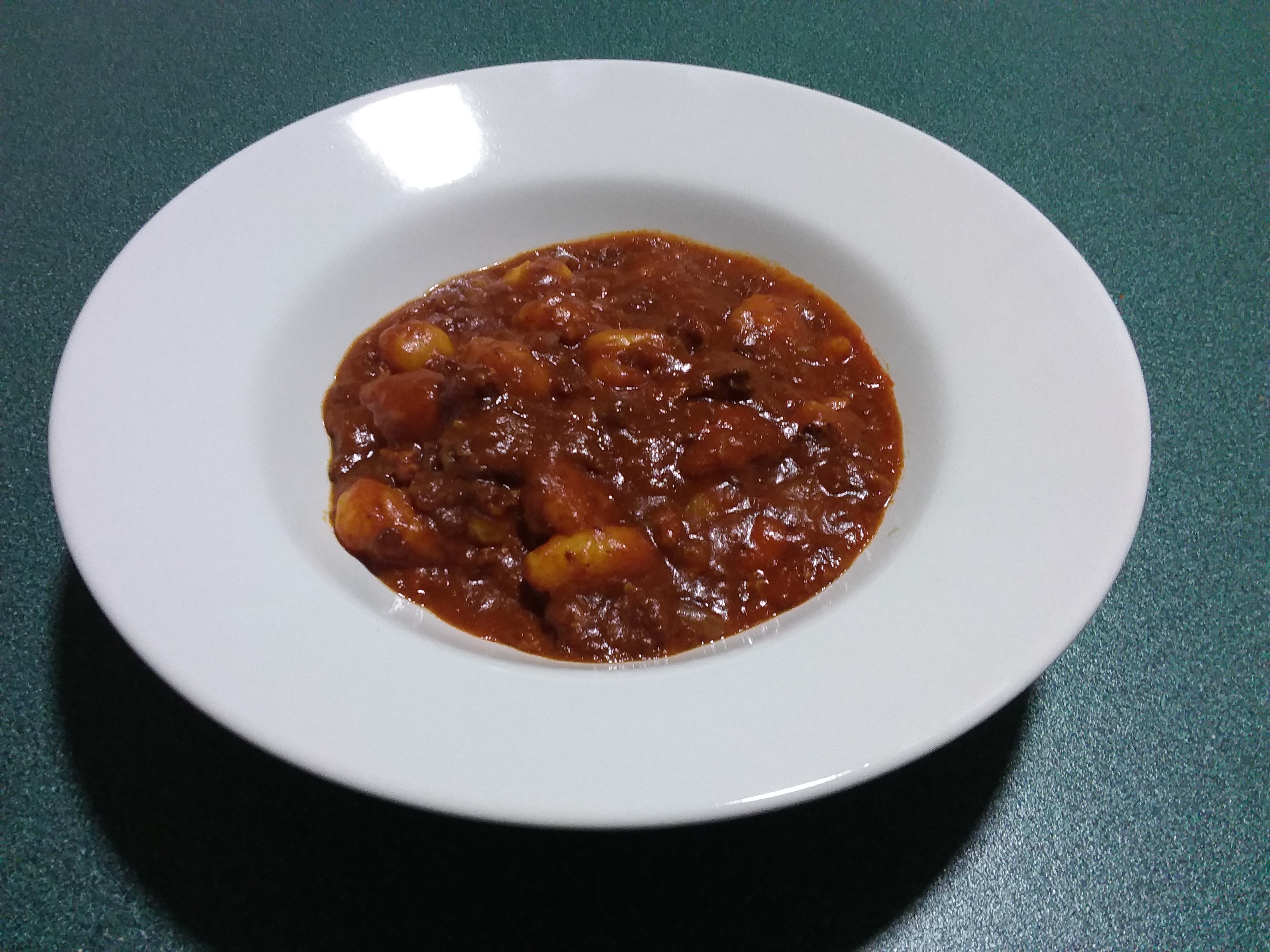 400 grams of ground beef (I used beef heart);
1 can, box or sachet of tomato sauce;
2 large onions, diced;
1 small carrot, shredded;
100 grams of diced bacon (optional)
Spices (Garlic Powder, Pepper, Beef Stock or Salt, Oregano, Thyme, Paprika);
400 grams of gnocchi (I used the grocery store bought, fridge temperature)
Add all ingredients to your multicooker (or instant pot, or pressure cooker) except for the gnocchi and set it to the meat program according to the meat you are using (I set it to 45 minutes, since it was beef heart, 15 minutes for average toughness ground meat should be more than enough), or just select the regular pressure cycle for 45 minutes if you use VERY hard meat like beef heart, or 15 minutes for regular ground beef.
Stop the keep warm cycle when it's over, do NOT release the pressure if using a tough meat and let it naturally release the pressure for half hour or longer (I left mine sitting for about 90 minutes). If you are using regular ground meat you can use the quick pressure release in case you are in a rush.
Add the uncooked gnocchi, mix it a little, program 3 minutes and cook without pressure (with the quick release valve open), then let the gnocchi rest for 5 minutes, then serve.
It's a very clean and easy way to make this dish, since you will only use a single pot. If you want more portions out of it, I believe the sauce is enough for 600 or even 800 grams of gnocchi, and the starch released by the gnocchi thickens it up nicely. You can also make it vegan by using a ground meat substitute.