Do you want to install Google Chrome? It seems many people are looking for the offline installer these days...
Love it or hate it, Google Chrome is the most used browser currently, worldwide, across many different platforms and operating systems.
Since it seems to be something people are looking for I decided to talk about it, so you can download Google Chrome and have it on your computer by using one of the links below.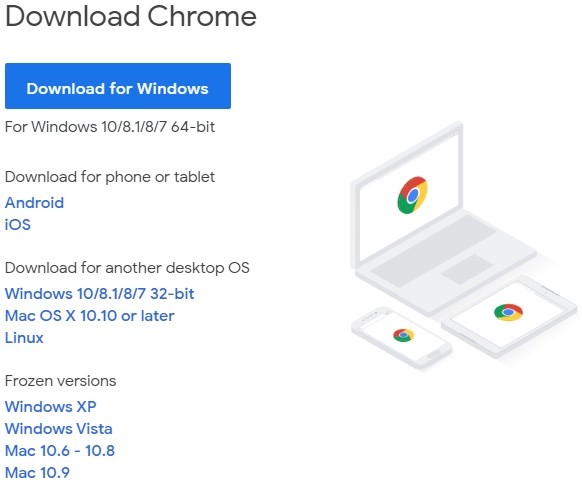 Sadly, as you can see in the image above, even though you can choose the platform (Phone, Tablet, Mobile Devices, PC, Mac) and Operating System (Android, iOS, Windows 32 or 64, Mac OS or Linux), you can't download their Offline Installer anymore, but you have to download one of their normal versions HERE instead and their installer will download part of itself later while installing, meaning you'll need to be connected to be able to install their latest version if you want to get it directly from the official source, which is something highly recommended.
They also have Chrome Beta, Chrome Dev and Chrome Canary, which are experimental versions of their browser, being Chrome Canary the most experimental of them all, meaning you get the latest of the latest but also a higher risk of malfunction and glitches...
What do you think about it? Do you use Chrome or another browser? Share your opinion and ideas below, so we can also learn from you!