It seems that The Sims 4 Nifty Knitting will bring us a baby update and a "little surprise"...
Watch the video above, from Pixelade, where he talks more about it. Also, below you can see a screenshot of part of the Twitter conversation...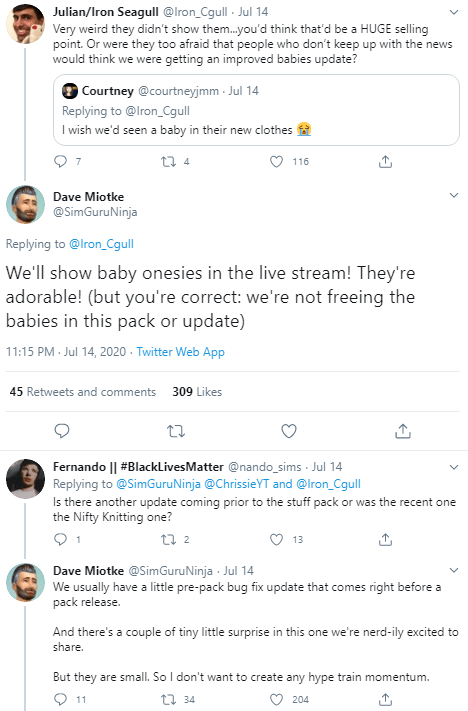 What do you think is coming? The community seems to love babies and large families more than anything else. Who can forget the famous 100 baby challenge, which is possibly even more famous than the Rags to Riches and House Renovation ones?