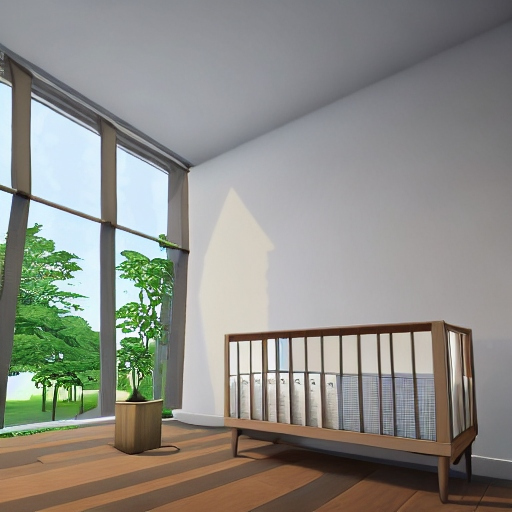 It was a beautiful spring day in Willow Creek when Ashley first decided to take on the 100 Babies Challenge in The Sims 4. She had always been a fan of the game and had played it for hours on end, but she had never attempted anything as ambitious as this before.
Ashley spent the entire day setting up her game and creating her Sim, making sure everything was just right. She named her Sim "Maggie" and spent hours perfecting her appearance and personality. When she was finally satisfied with her creation, Ashley set to work building Maggie's dream home.
She poured all her energy into the project, determined to create the perfect environment for Maggie and her future family. She added a spacious nursery, a well-equipped kitchen, and plenty of room for the babies to play. When the house was finally finished, Ashley couldn't wait to see what the future held.
Maggie was a natural at having babies, and it wasn't long before the household was filled with the sounds of crying infants and toddlers. Ashley spent long hours taking care of her growing family, feeding them, changing their diapers, and playing with them. She loved every moment of it, even when it was tiring and overwhelming.
As the weeks turned into months, and the months turned into years, Ashley's determination never wavered. She was tireless in her efforts to care for her children and ensure they were well-fed and happy. She even hired a few nannies to help out with the more mundane tasks, freeing up more time for her to spend with her children.
As the years went by, the household continued to grow and thrive. The babies grew into toddlers, and the toddlers grew into children. Ashley watched with pride as they learned to walk and talk, and she helped them with their homework and took them on fun outings to the park and the beach.
Finally, after four long years of hard work and dedication, Maggie gave birth to her 100th baby. Ashley was overjoyed and couldn't believe she had actually accomplished her goal. She had survived the 100 Babies Challenge and come out on top.
As she looked around at her bustling household, filled with children of all ages, Ashley couldn't help but feel proud of what she had achieved. She had created a loving and supportive home for her family, and she knew that no matter what challenges the future held, she would always be there for them.
But Ashley wasn't done yet. She was already planning for the next challenge: the 200 Babies Challenge. She knew it would be even more difficult, but she was up for the challenge. With determination and hard work, she knew she could do it. And with a hundred children by her side, she knew she would never be alone.
Are you also like Ashley, finding yourself looking for a different challenge in the game as soon as you reach your goals with massive tasks like The Sims 4 100 Babies Challenge? Do you feel like doing more of the same (more babies, larger houses, more skills and money) or do you tend to change between entirely different targets? Share your thoughts in the comments section below!
---
---