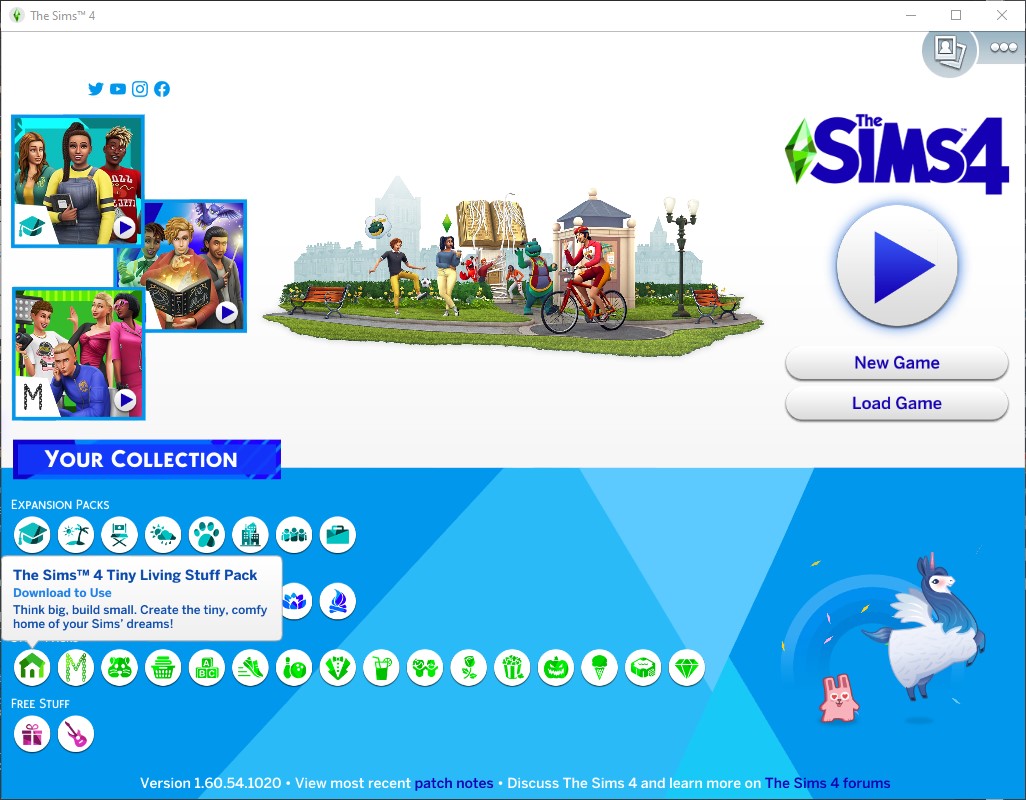 Instructions
⚠ This is an UPDATE ONLY version that requires the previous All in One 1.59.73 already installed! Trying to use this on a different scenario may not work and perhaps break your game and you should use the All in One version instead! ⚠
If you didn't yet, do these things
first

[Otherwise, skip to Step 6]
Check for Windows Updates and Install Them;
Update all Video Drivers;
Disable Real Time Protection or Exclude the Folders Below from the Anti Virus inspection 🔍:

Where you have the previous All in One installed:
Usually "C:\Program Files\The Sims 4"
Your Download / Torrenting Folder;

Download The Sims 4 All in One Update Only [Link Below];
---
---
Now, do this...
Move/Copy the contents from the folder "2 Program Files\The Sims 4" of the download into the folder where the previous All in One version of the game is located, usually "C:\Program Files\The Sims 4".
Backup "\The Sims 4" inside of "Documents\Electronic Arts\", just in case (specially if you use mods or custom content)!
Run The Game and Adjust Settings for Better Experience [Windowed Mode tends to be better than full screen, Laptop Mode is good for lower end PCs]. Enjoy! 😍
😱 Remember that the game disables mods and CC each time it's updated. You need to re-enable them on your settings from withing the game. Also, some mods and custom content items might be incompatible with the new release (broken mods).
---
This is a repack designed to help you in having more control of the game you already own through legitimate methods. Play anywhere, anytime, on or off line. It should run without even needing to be installed most of the times, the instructions are designed so you can have your game properly stored and all required libraries up to date.
I did not create the source of the provided files and I am not responsible for the misuse of this content or any related information.