Released June 1st, 2021; The Sims 4 Dream Home Decorator is the newest addition to the game and we are finally getting those sectional seating elements we were looking forward to, and more! Download and install it right now!
The Sims 4 Dream Home Decorator Reveal Video
---
---
---
---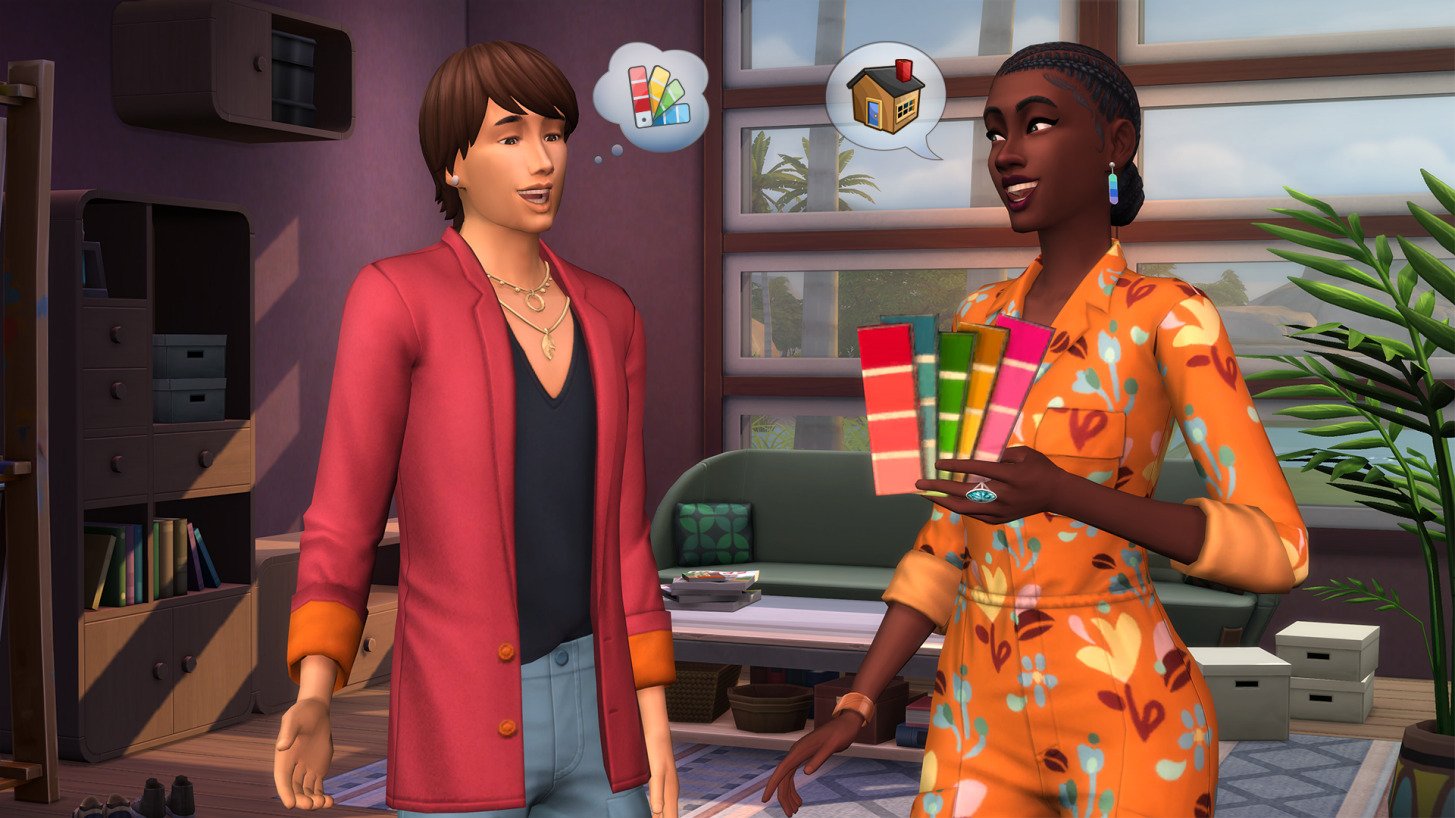 The Sims 4 Dream Home Decorator - Clients
The best designs start with the Sims you're creating for. Never go into a project without getting to know your clients first, not if you plan to be successful (like it was with the Interior Designer Career on The Sims 3 🤔). When you start, you tend to make a lot of "mistakes", but as you progress I guess you get "better at it" like with any skill...
Everyone has Preferences, you know? Likes and Dislikes matter when it comes to decorating. So ask questions! Find out their favorite color and music genre and decor style. Ask about the things that inspire them, if they have any hobbies, what their favorite pieces are. Walk them through color swatches (are we getting Create a Style??????) and maybe some of the work in your portfolio. Take a few Before pictures for the client, too. After all, the more you know about someone, the easier it is to imagine a space that will truly bring them joy.
Remember to keep it professional and have a good mood before you start working (like with any career). Every interaction impacts your reputation, and if you want to move up to bigger gigs, that matters.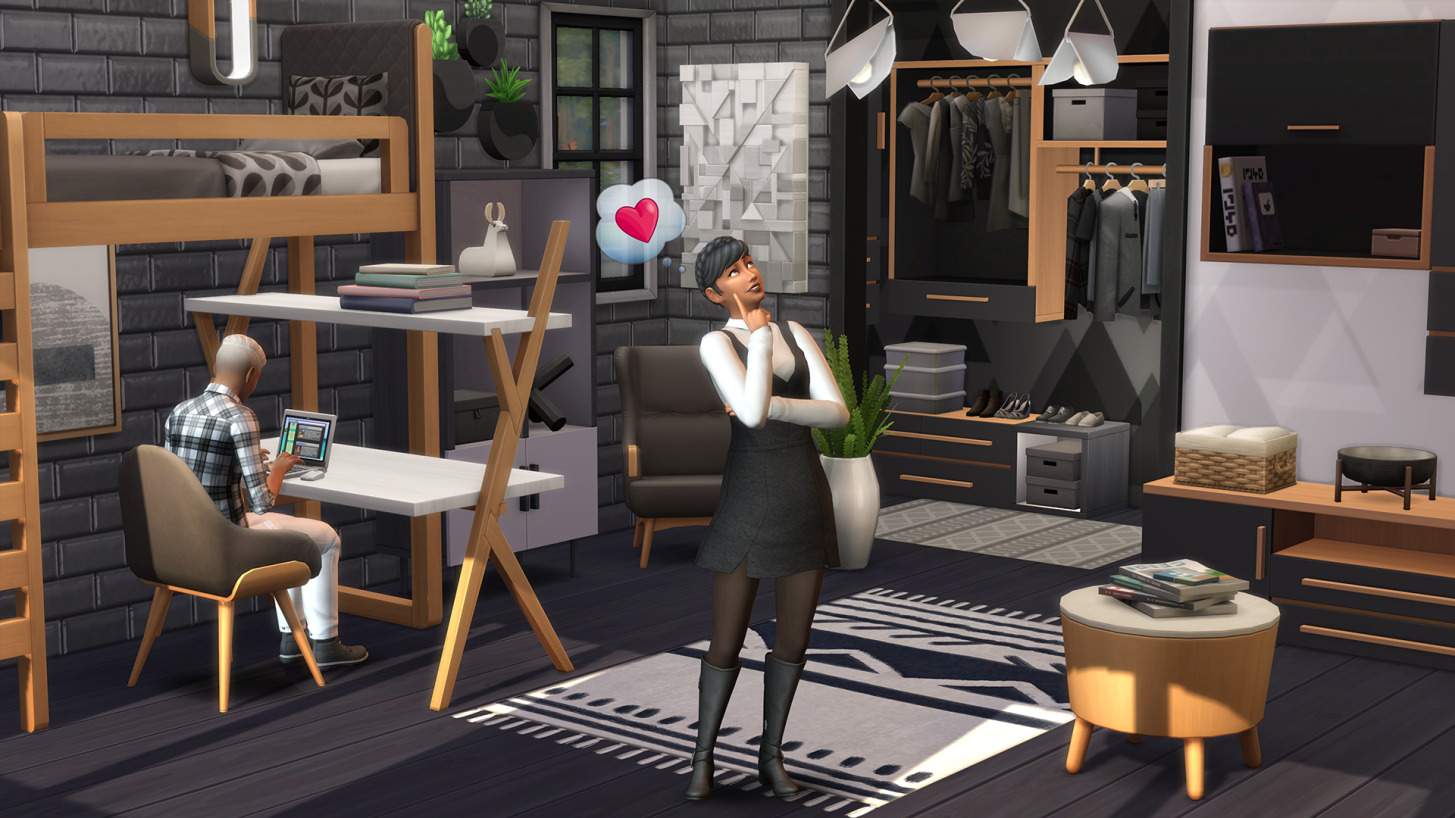 The Sims 4 Home Decorator - Renovations
Once you've gotten a feel for what your client wants, nudge them out the door and turn your attention to the space around you. Sometimes clients want to redo the nursery, or add an in-law unit. I even had a Sim ask for a gym in the basement once. Whatever the task, I'm sure you're up for it. Simply follow the budget, the client's preferences, the available tile count, and the client's actual ask (maybe they get it right this time, the system was insane on Sims 3 and frequently made no sense).
(Sidebar: okay, yes, sometimes the requests get a little… weird. It's your job to do what you can, though. I could share some wild stories, but client-designer confidentiality is a professional courtesy.)
Start with an empty space by selling off the items you can't use (this was an old cheat on Sims 3 to get more money to spend on renovations, funny they consider it a good budget tip, 😆). Then, it's all up to you to make your client's dreams come true.
Maybe Sims tend to be a little messy, so why not play around with modular shelving units for innovative storage solutions? Open concept is very in right now, and sectional sofas divide living spaces from the kitchen perfectly while keeping a roomy, airy atmosphere. And speaking of the kitchen, built-in appliances like ovens and stovetops save space too. For kids' rooms, bunk beds are my go-to. As children grow, it's easy to change the configuration and add a desk for homework!
My point is, don't be afraid to play around. Sometimes the unexpected works best, and sometimes you'll have a tried-and-true solution in mind.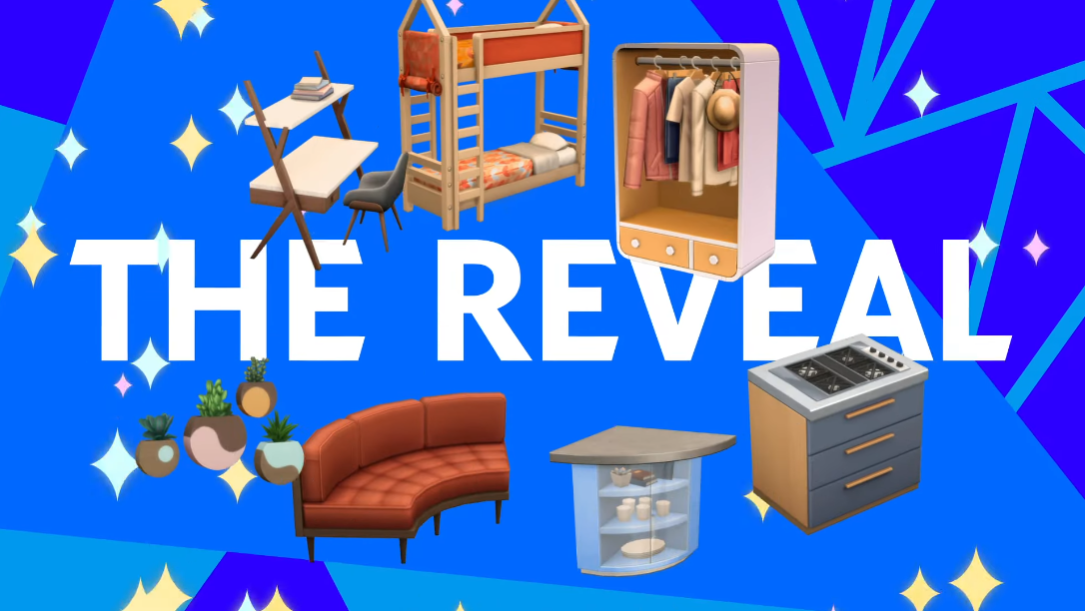 The Sims 4 Home Decorator - Reveals
Once you finish the work, there's just one thing left: the reveal! Once you've perfected the space, invite the client back to see the results (again, same as with The Sims 3 Ambitions).
Many factors go into whether or not a gig is successful. Did you stay within the budget? Build around your client's preferences? Complete your objective? Were you respectful and fun? Hopefully, the answer to all of these questions is "YES!" Not only does it make your client happy and make you feel good, but it improves your reputation as a decorator. After all, people love to talk about things they love. So make them love their space!
A Few Extra Tips
Speaking of reputation, the more you get your name out there, the more gigs open up to you. Start with something small like a room remodel (same as we had with Sims 3, you end up with a bad score if your skill level is low, even if you design the same room); by the time you've reached my level, you'll be redesigning the neighborhood bar (commercial buildings too? Why are they calling this The Sims 4 Dream Home Decorator and not The Sims 4 Interior Designer??)! Client referrals make a real difference, but I used to blog and promote myself on social media, too. Now, you can watch me on the home decorator channel!
Every Sim is different. In households with more than one occupant, sometimes it gets tough to balance what they want. Maybe two Sims have different color preferences; if you can't make both work together, find some common ground to focus on instead. And never assume you know what a client will ask for! I had an adult client ask for a kids' tent once—turns out, it was for their nephew!
With or without glitches, my advice is for you to just have fun with it. 😁
---
---