Yes, you are reading this right! Something that EA always said was "impossible" for The Sims 4 seems to be happening...
Thanks to Pixelade's video above, I just found out that the modder @lowpolypancake is working on a mod that allows just that! It's really impressive to see what the community is able to achieve, and really sad to see that EA insists on refusing to deliver features people ask for when they update the game. Thankfully they seem to be improving on that sense, hopefully they'll catch up before it's too late and the game becomes obsolete like what happened to Simcity.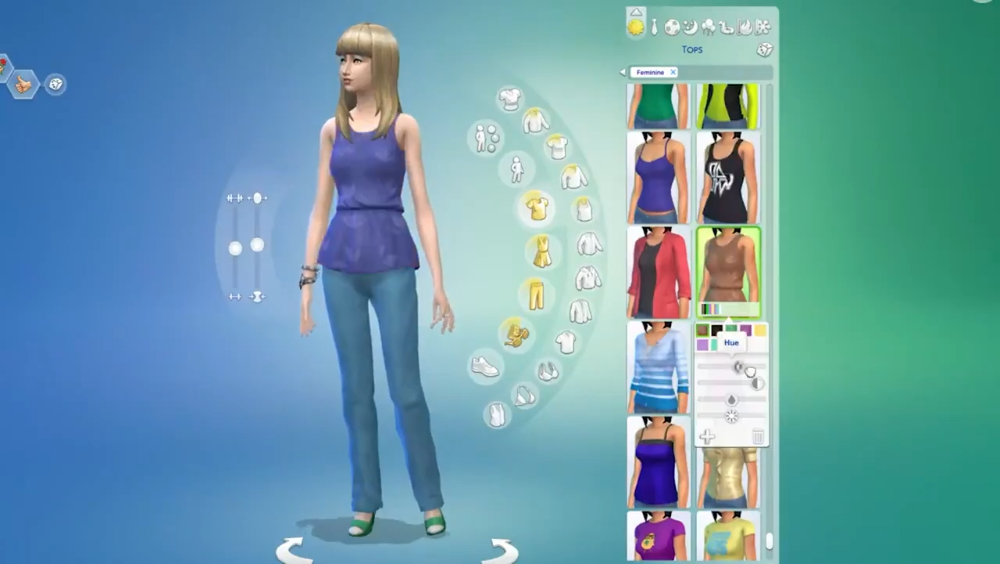 You can find more information, including how to get the Color Wheel for Sims 4 Clothes and Hair Below!
I've converted all Base Game clothes and hairs so you can use the color sliders on them! The first patreon release is getting closer.😁 pic.twitter.com/WJKSmIvwoF

— thejamescake1 (@lowpolypancake) January 7, 2021
🤩 Exciting, don't you think? Imagine the same feature for objects and building items! 🌈