The next Sims 4 Stuff Pack is already "named" by the community as "Happy Haunts", but I can't resist calling it The Sims 4 Ghostbusters 👻...
After a (not so) long winter, we finally have OFFICIAL news!
Let the investigation begin! 😱👻
Tune in January 12th for the first pack reveal of 2021! #TheSims4StuffPack pic.twitter.com/Qs1XrtVBR2

— The Sims (@TheSims) January 6, 2021
---
The Sims 4 Happy Haunts Possible Features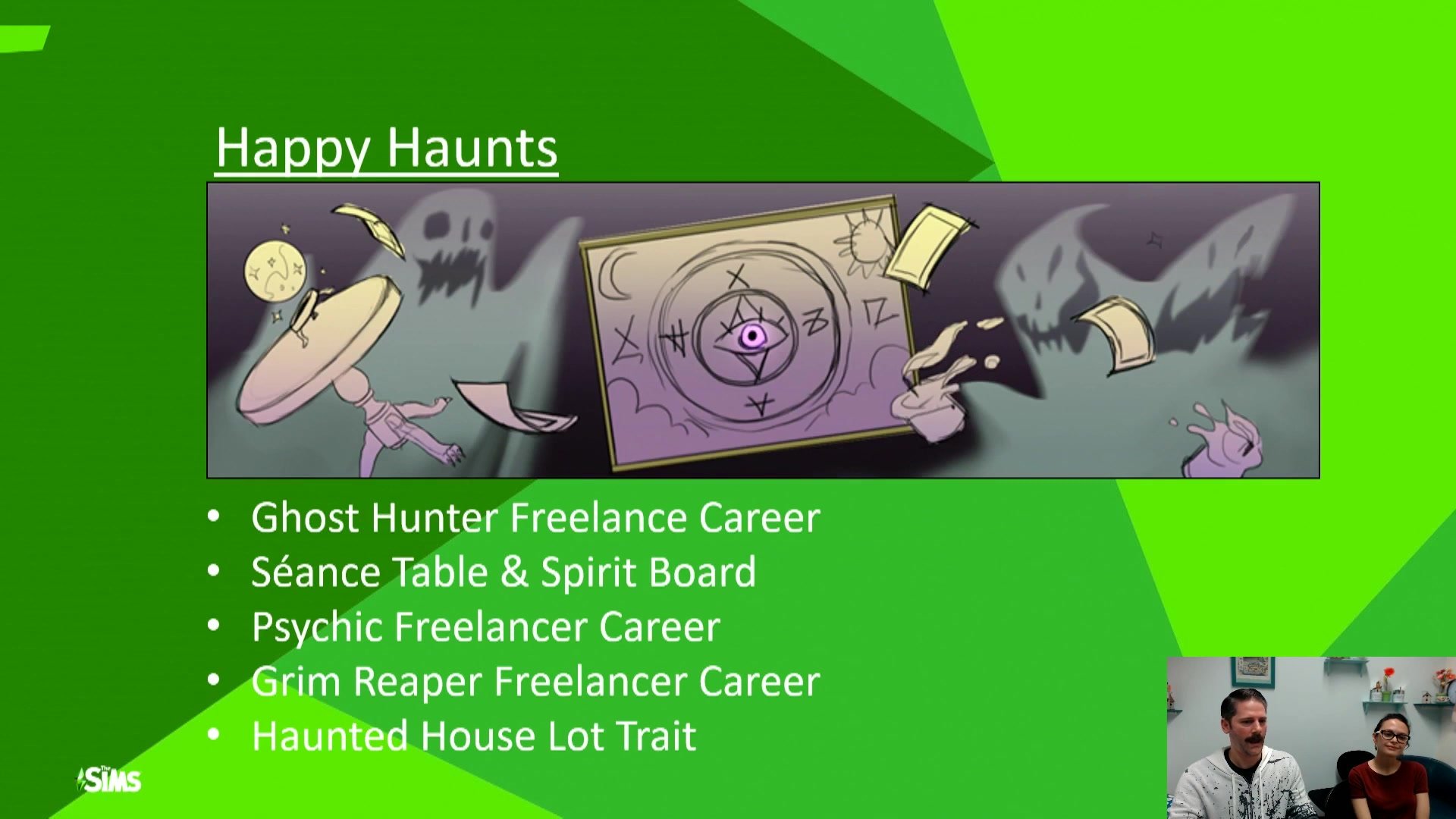 🔮 Psychic Freelancer Career ✨
Use mystic cards to tell fortunes from home, or set up a table in the park to tell the fortunes of passersby. Run a website to offer online readings, horoscopes and vlogs. Earn extra income as a telephone psychic.
👻 Ghost Hunter Freelancer Career 🚫
Travel the world capturing spirits... for a price. Upgrade equipment, market the business and make a living by chasing the dead. Consolidate the essence of the vanquished ghosts and summon spirits to do your Sims's bidding.
👻 Haunted House Lot Trait 🏡
The Haunted House Lot Trait attracts spirits to your Sim's home. Some are helpful, some are tricksters and some are evil poltergeists. Complete rituals to exorcise these evil spirits or they may take up permanent residence and scare your Sims away from their home for good.
💀 Grim Reaper Freelancer Career 🥷🏻
Reap the rewards when you join the Grim Reaper Freelancer Career. Ease Grim's workload by preventing deaths or reaping souls. Follow the tenets of the Grim Reaper Society and uphold the sacred laws, or build your personal wealth by letting Sims live longer... for a price.
👻 Séance Table 👻
Use the Séance Table to commune with departed spirits. Grab a friend and the Spirit Board to engage spirits and receive messages from beyond. Befriend wayward spirits that remain tethered to this world. Fulfill their goals, then help the spirits choose: move on or join your household.
---
The community seems to be hyped about it, if done right it is something that can be quite fun! EA will release more information in less than a week, January 12th, 2021! 😱
Some people have a different approach...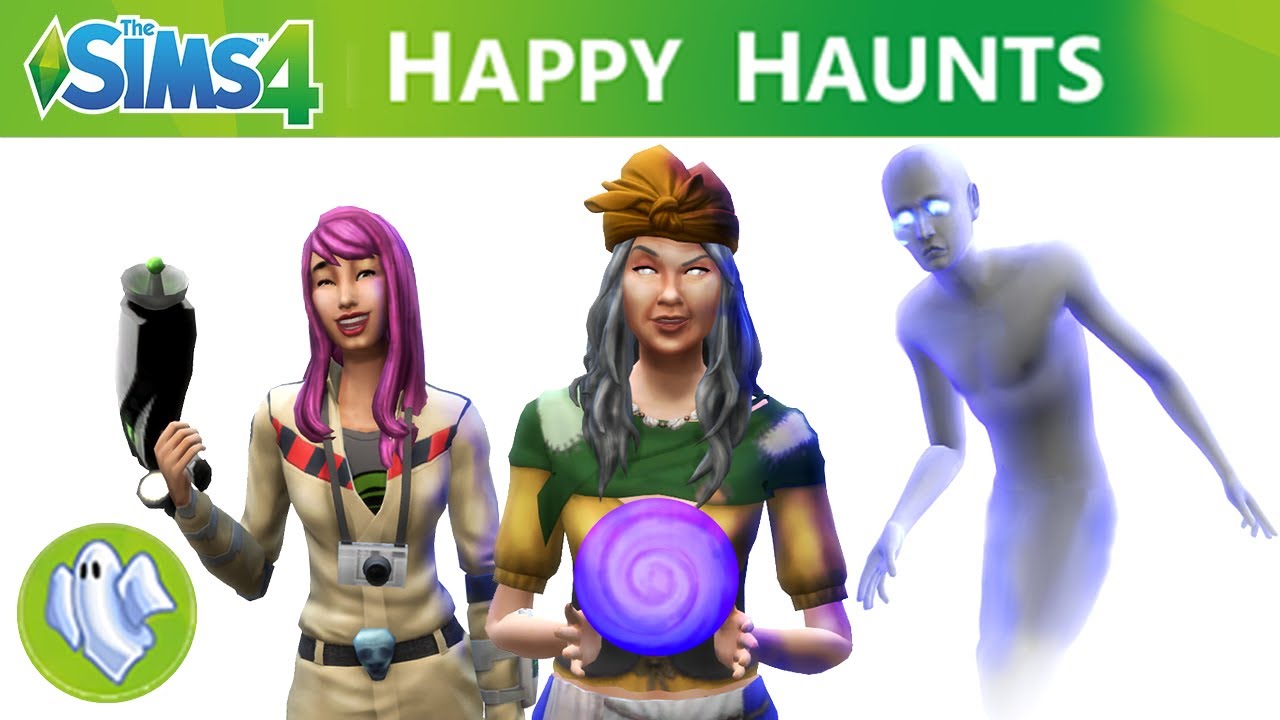 👻 Ghostbusters!!! 👻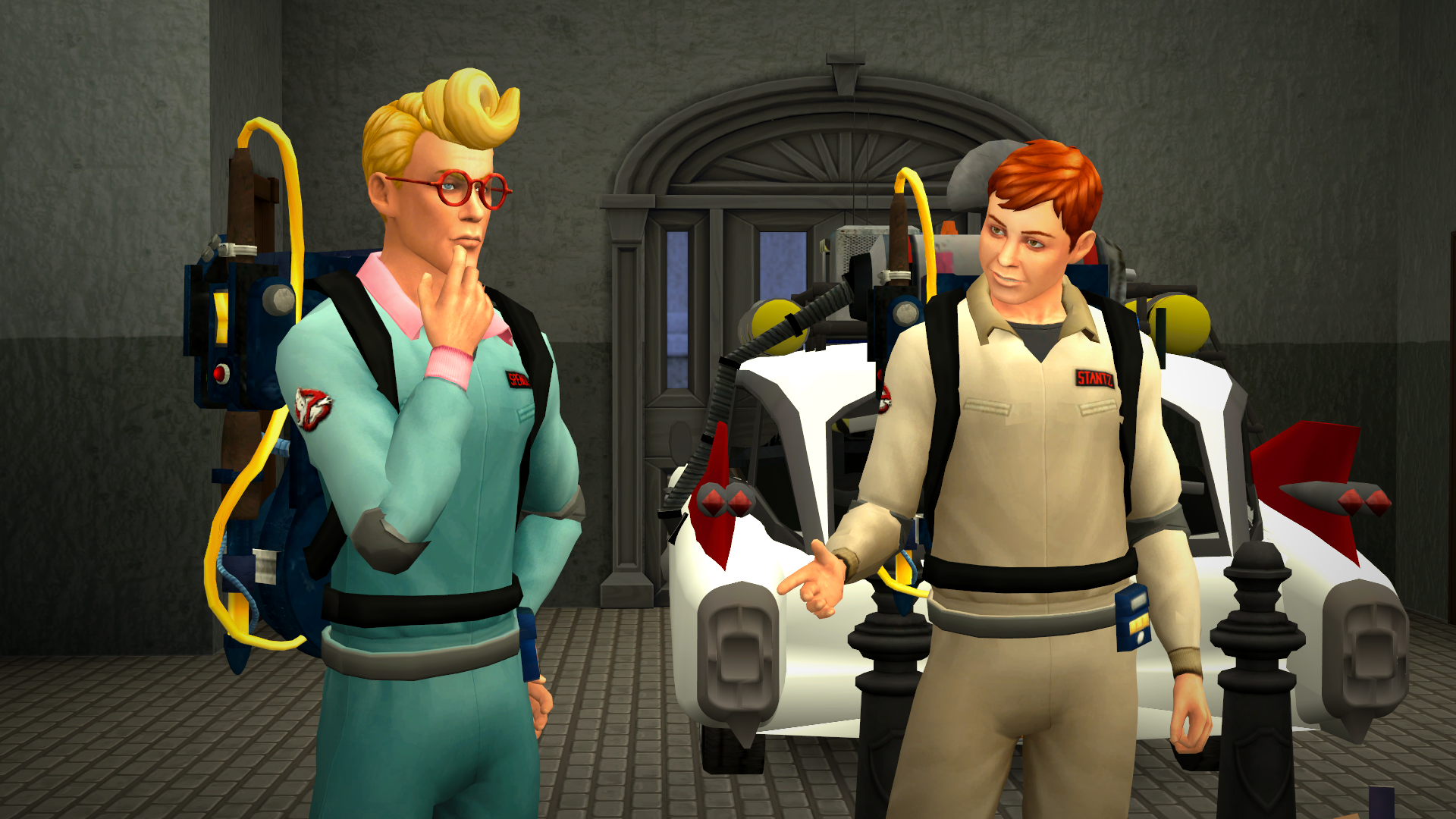 👻 Or Pac-Man??? 👻
😁 You can actually play the games above and below. Enjoy! 😁
👻🚫 What do you think? Leave your thoughts in the comments section below! 🚫👻