The Sims community has been asking for horses for a very long time, and now they seem to be finally coming to our games. How excited are you about it?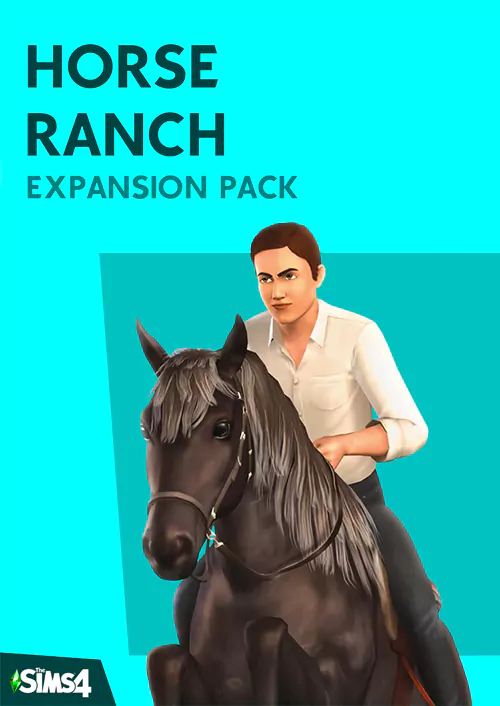 The Sims 4 Horse Ranch - Introduction
In Sims 4 Horse Ranch you can immerse yourself in the world of horses and take on all the duties of a ranch owner. You can breed, train and bond with horses. The game offers a variety of horse breeds to choose from, allowing you to customize your ranch however you like.
The first step is to choose your horses and take them to their stables. You can choose their names, customize their looks, and define their personalities. Every horse has unique characteristics that affect its abilities and behavior. It's up to you to meet their needs and build a close relationship to reach their full potential.
Once your horses are at the ranch, you can start training them. There are various disciplines such as jumping, dressage and racing in which you can prove your skills as a rider.
Taking care of your horses is also very important. You need to make sure they are fed and watered adequately. You can upgrade their stables and give them a cozy and safe place to thrive.
In addition to training and caring for your horses, Sims 4 Horse Ranch also offers a picturesque landscape to explore. You can go horseback riding and explore the area. There are beautiful nature trails, forested areas and rivers to explore with your horse.
Another highlight of Sims 4 Horse Ranch is the ability to share your experiences and achievements with other players. You can present your ranch online and enter community competitions.
The graphics and richly detailed game world of Sims 4 Horse Ranch immerse you in an immersive horse experience. The animations of the horses are realistic and lovingly designed, giving you the feeling of observing and interacting with real horses.
Sims 4 Horse Ranch picks you up in so many areas and will captivate you.
The Sims 4 Horse Ranch Official Trailer (Reveal Trailer)
The Sims 4 Horse Ranch Official Highlights
Make a Life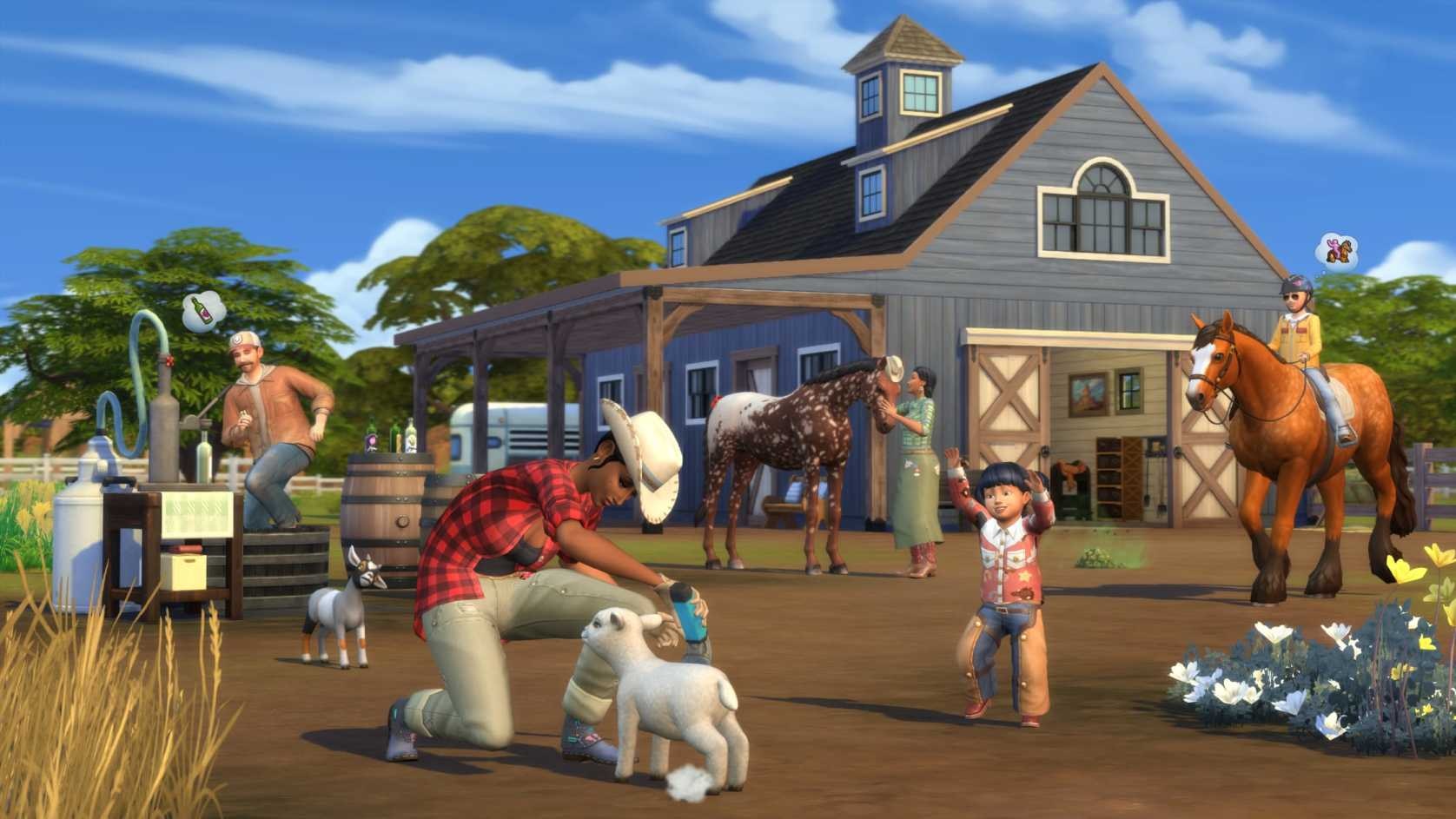 Get up early in the morning, look out at the big open countryside, and know that all your work is worth it. Spend your days keeping your animals happy and clean, harvesting Prairie Grass to feed them, collecting Horse Manure to fertilize your plants, and making your own Nectar to sell. Do it all on a ranch you design, whether that means a traditional cabin or a big red barn.
Bond With Animals
Fill your ranch with animal friends and carve out a life together. Your horses – including adorable foals – are part of your household and have lots of special interactions with both Sims and other horses. You can also care for mini goats and mini sheep, and invite neighbors to come see how cute they are.
Join a Thriving Community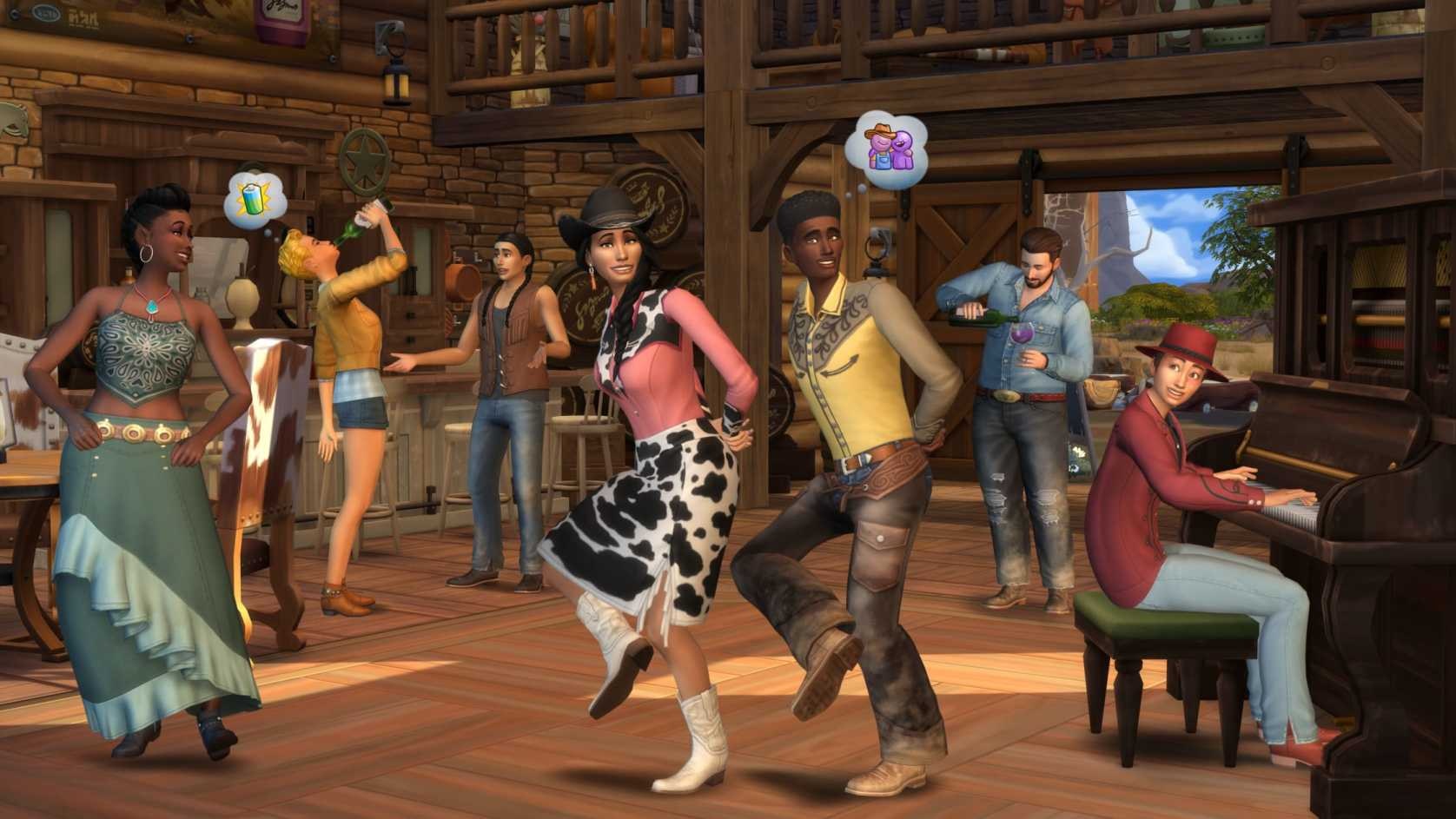 Living on a ranch has its moments of peace and solitude, but there's also a lively social scene. Your Sims can go into town to meet friends at the bar, blow off steam at the dance hall, or train at the equestrian park. They can also host events like cookouts and dances on their own property, and hire a ranch hand to help when the work builds up.
Raise Horses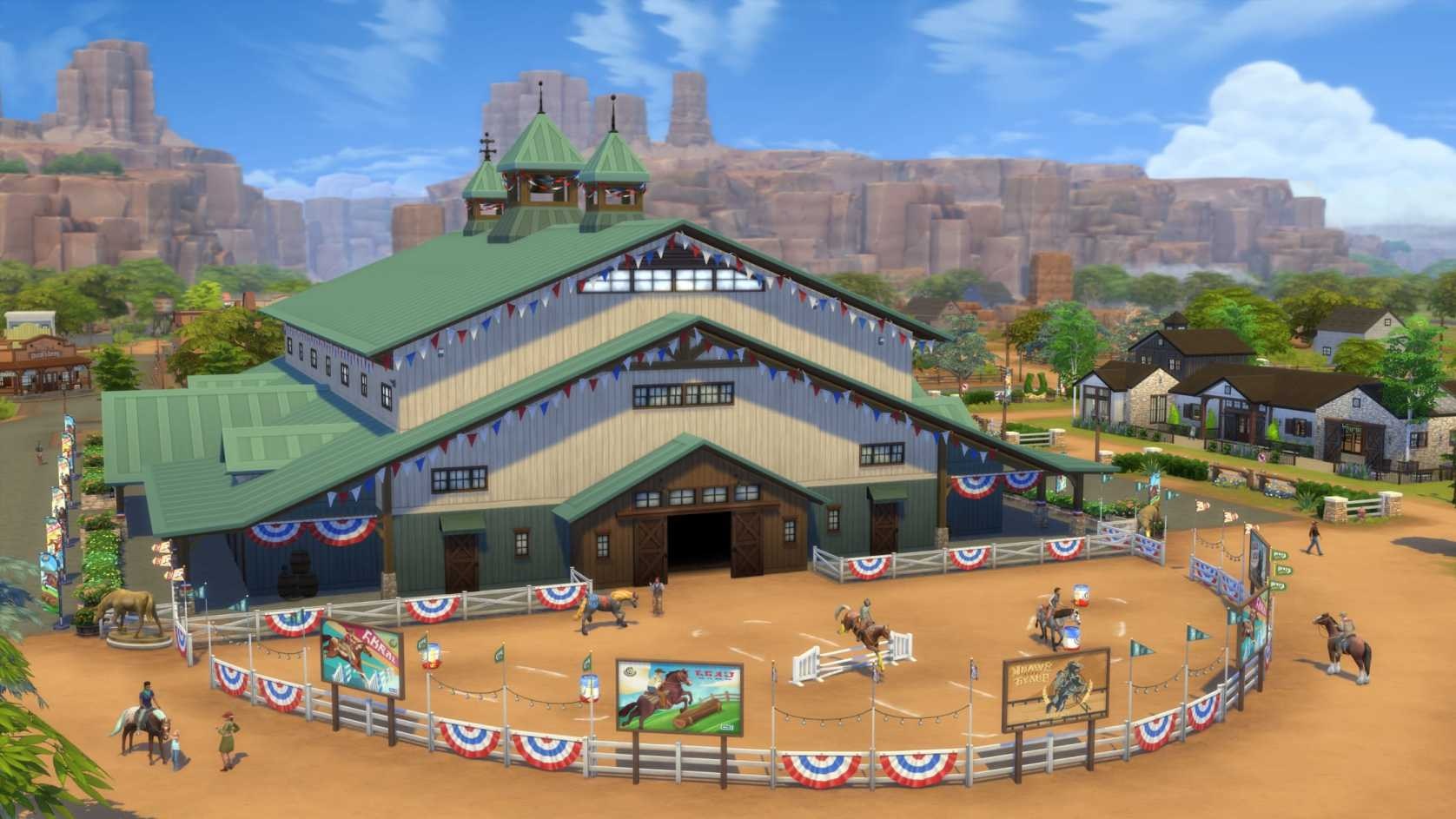 Horses are part of the family. Customize hoofed friends in Create a Sim, or get new horses by rescuing or purchasing them. Foals can also be born on your ranch. Sims can learn the Riding skill, and horses can train in the Agility and Jumping skills. Skilled horses and riders can even win awards at the equestrian center.
The Sims 4 Horse Ranch CAS Items
Coming soon!
The Sims 4 Horse Ranch Release Date & Time
The Official Release Date is July 20th, 2023 at 10 AM, Pacific Time. Available RIGHT NOW!!!
Pre Order Bonus Items
Treat your Sim to some relaxation after a hard day's work with a resonator guitar, wagon wheel art, and rustic rocking chair available when you order June 22 through August 31.
The Sims 4 Horse Ranch Troubleshooting
Weird symptoms like blank neighborhood, game freezing, horses can't be mounted, even if removing all mods and custom content
This problem seems related to cache files or corrupt saves. Fix it by renaming your folder "The Sims 4" inside "Documents\Electronic Arts" to force the game to create a clean one. If the game is fixed this way, copy your mods ( Documents\Electronic Arts\The Sims 4\Mods ) back, test things out. Copy your saves ( Documents\Electronic Arts\The Sims 4\saves ) back manually after.
You can find the tutorial on how to disable mods and custom content here: The Sims 4 How to Remove Mods, CC and Saves to Troubleshoot a Broken Game
All Mods and Custom Content Gone / Removed / Disappeared from The Sims 4
This happens frequently after each update. Follow this tutorial: The Sims 4 – Quickly Enable Mods and CC [Custom Content]
---
---