Do you miss some realistic fast food in your game? Not anymore! Download and install The Sims 4 KFC right now!
---
---
Thanks to Bean's Builds, we have a new custom content collection for The Sims 4 called The Sims 4 KFC by Bean's Builds, which includes multiple items that allow for you to set up a lovely fast food restaurant in your game (The Sims 4 Dine Out is required).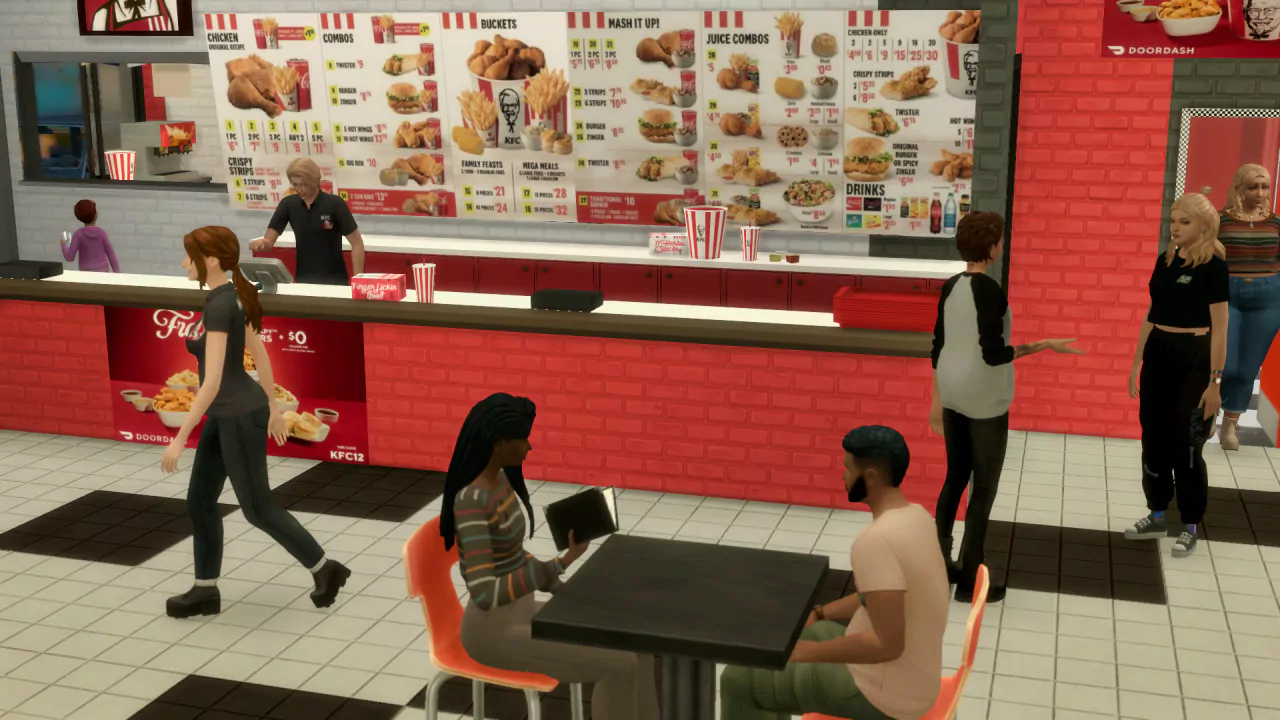 Lovely vibrant and accurate colors on items that have a level of detail you won't find on original EA content (including price lists for the walls with photos of the food and prices) and can bring more variety to your game with something that's more relatable than fancy clothes most of us can't afford even from the thrift store anyway... 😁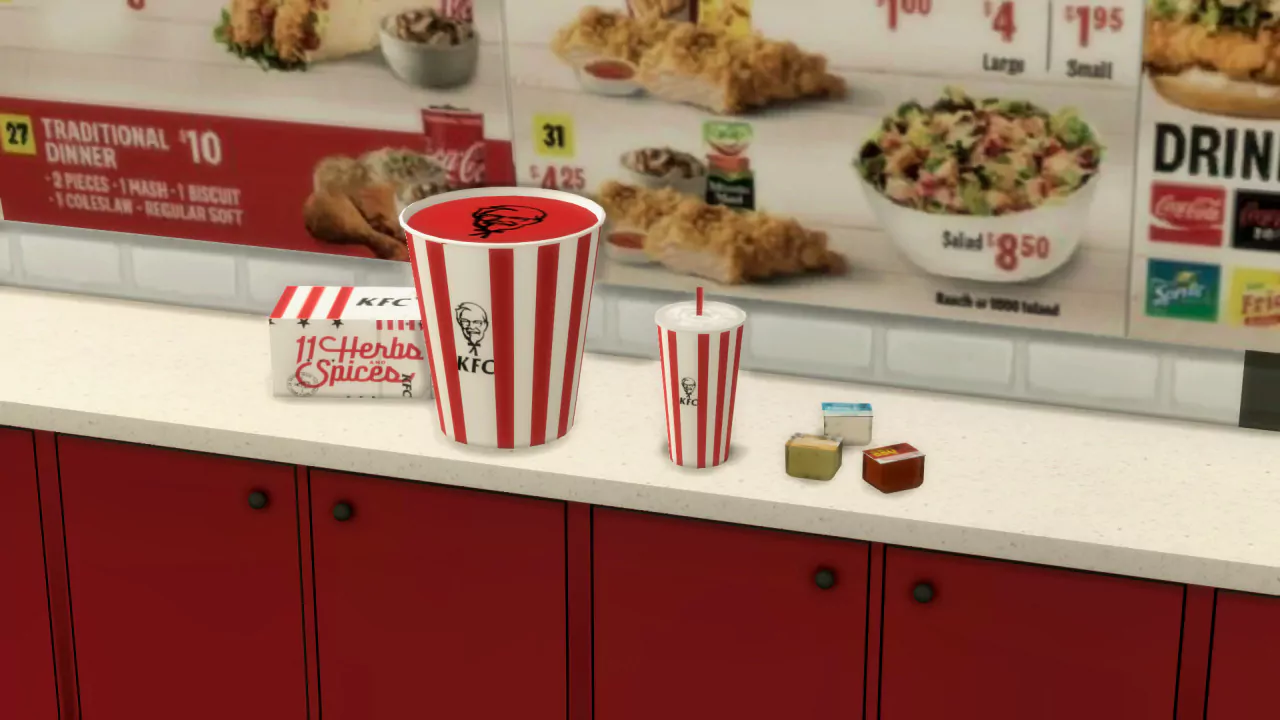 There's a nice KFC Booth with some nice fried chicken on it! Just don't eat too much or your Sim might get fat...
If you, like me, sometimes don't feel too social, and if you have a car (I don't, but maybe someday I have one again, we never know when it might become affordable...) you can enjoy their Drive-Thru, which is something that brings me all the way back to America (yes, it's been YEARS since I last went to a place like this IRL, even though we have McDonald's in The Netherlands 😜)...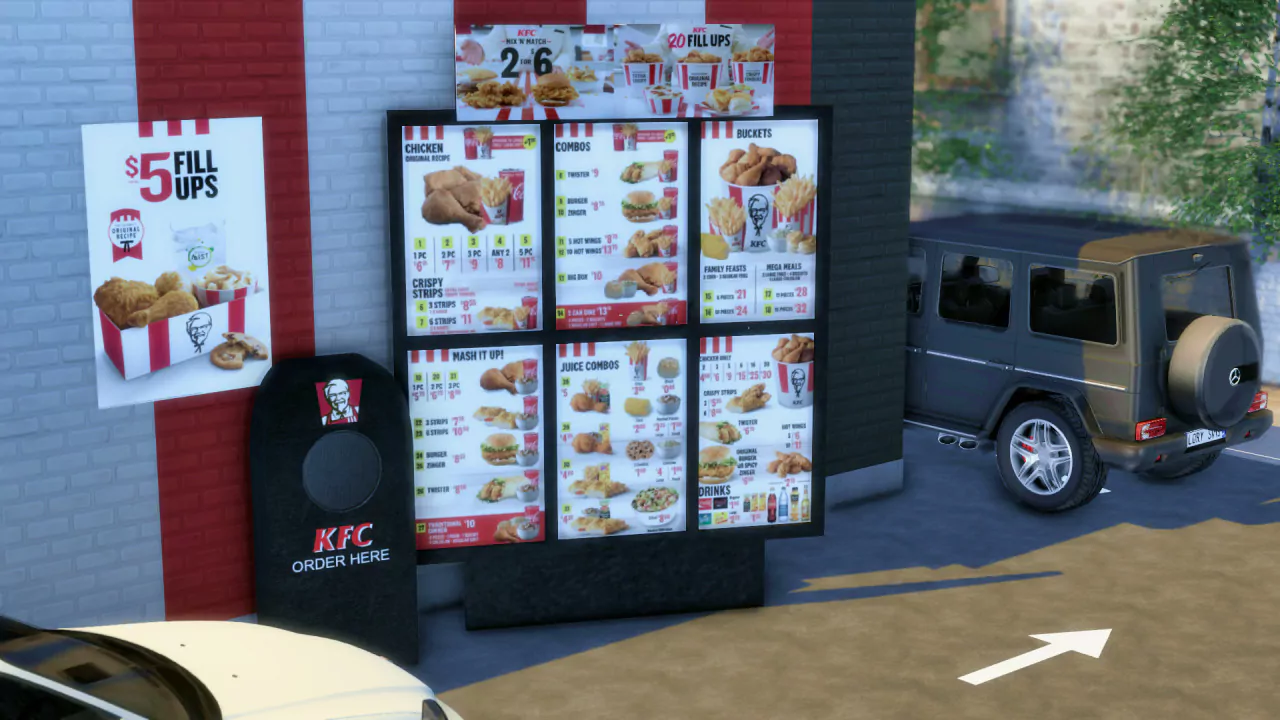 Of course, if you feel more like talking to people, you can always go inside and place an order at the counter, so you can eat there and have less waste to handle at your car or home later on 😁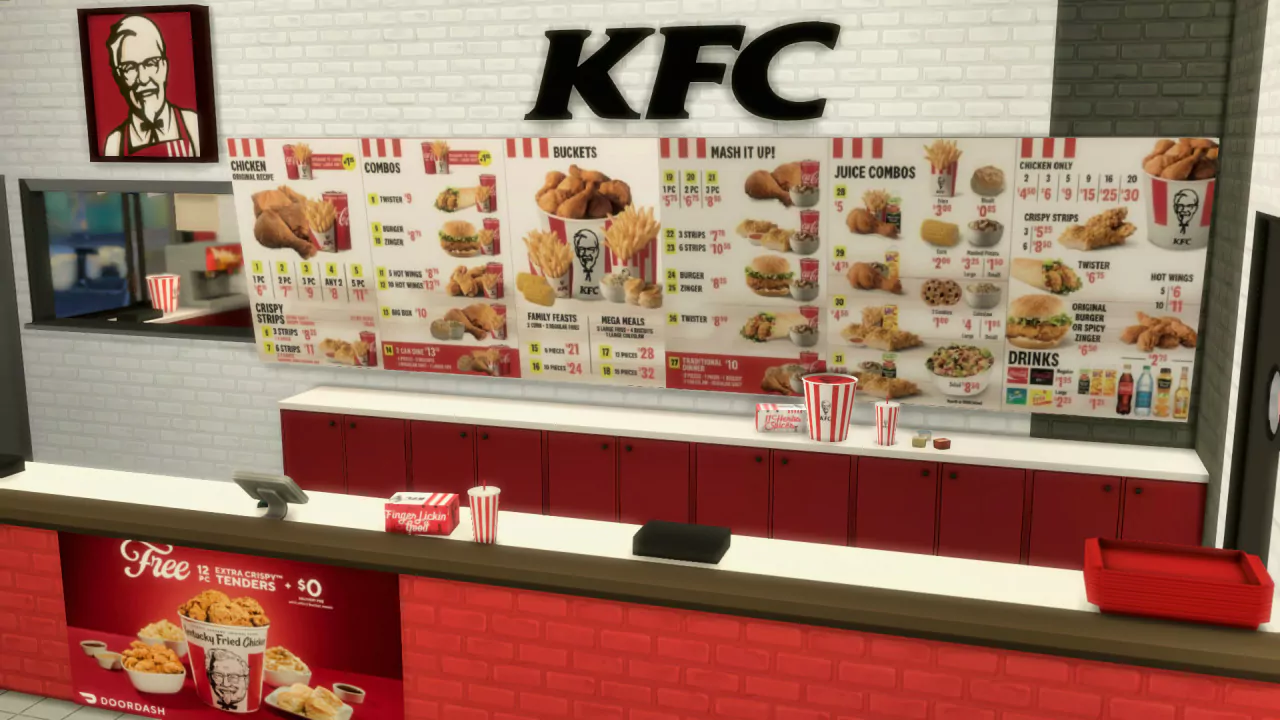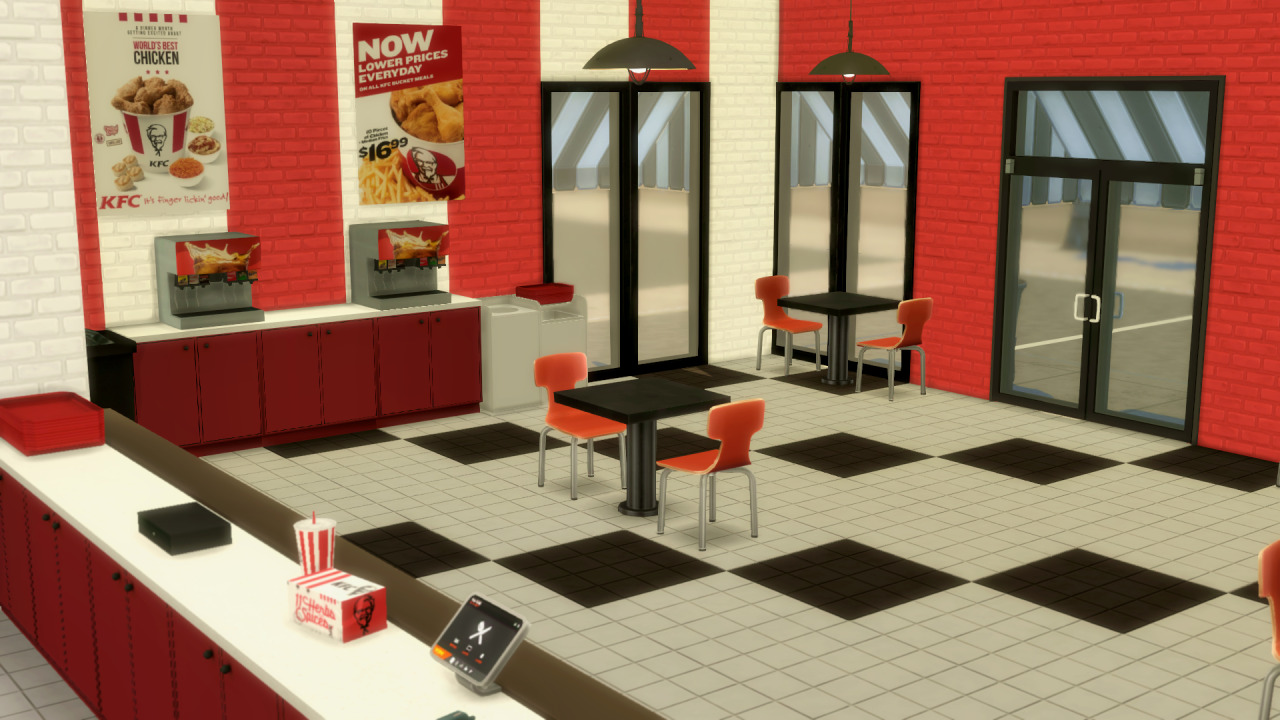 ---
---