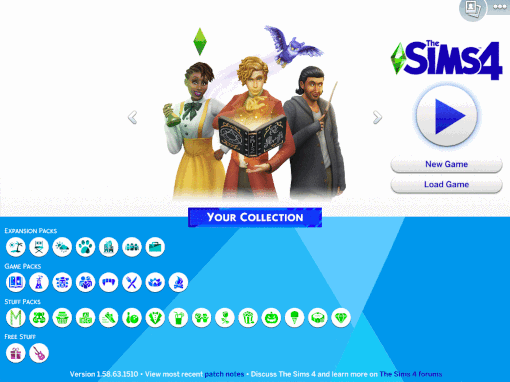 This language changer with all language files is VERY easy to use and just awesome, and now it's updated to be compatible with BOTH The Sims 4 1.58.63.1510 Legacy Edition and 1.58.63.1010 Discover University!
Instructions
If you get "empty bubbles" or crashes in your game when changing your language with previous methods it means that you likely have a single language version of The Sims 4 installed instead of a multi language one. So, to solve this issue, you should use the new repack below, which also contains the necessary language files.
1. Download the Language Changer with Strings
You can download the Language Changer with Strings for The Sims 4 Discover University 1.58.63.1010 & Legacy Edition 1.58.63.1510 by clicking ⏬ HERE ⏬ and using your Torrent Client.