The Sims 4 Moschino Stuff Pack [The Sims 4 1.54 Update] is coming. How excited are you about that? Is it a hit or a miss? Please leave a comment at the bottom of the page. 😎
What you might expect from the new stuff pack [Official information from EA]...
Passion for Fashion
Moschino is where pop culture meets the runway, and creative director Jeremy Scott is known for his tongue-in-cheek designs. So, where do we even begin with these special Sims outfits? Well, we can definitely start with the branded bomber jacket and orange boots. Or, the pink Mary Jane pumps. Or even the dress covered in Moschino bears! Plus, there are some sweet décor surprises waiting that you can use to accessorize your Sim's photo studio.
You Betta Work
Speaking of photos, your Sim now has the chance to be a freelance fashion photographer. We've talked about the freelance career before, but the Moschino Stuff Pack offers something totally unique. Once your Sim takes on gigs, it's up to them to complete tasks like taking photos of Sims in different outfits and getting photos approved by clients before the deadline. Level up your Photography Skill by taking lots of pics, using filters and backdrops, and even taking selfies with your Sim's phone.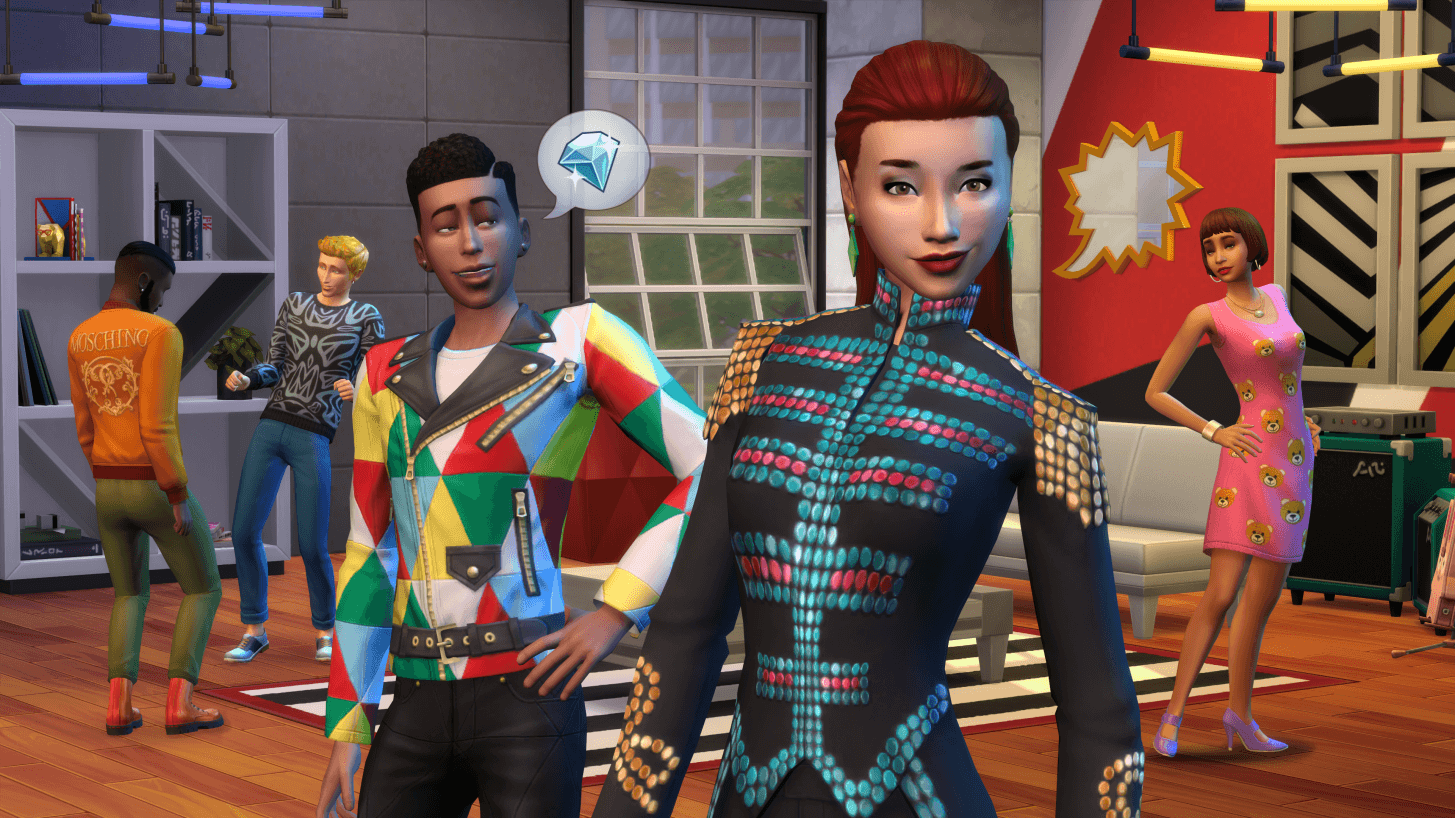 There's lots more where that came from, so get excited for The Sims 4: Moschino Stuff Pack, coming to PC and Mac on August 13, 2019 and to PlayStation® 4 and Xbox One on September 3, 2019. You can also find Moschino capsule collection items in The Sims FreePlay on September 3, 2019 and in The Sims Mobile on September 11, 2019. Plus, chat with fellow community members on The Sims 4 Forums, follow us on Twitter and Instagram, like us on Facebook, and subscribe to our YouTube channel. Sign up for The Sims 4 newsletter and get Grim's Ghoulish Guitar for free!*
*For PC and Mac, requires The Sims 4 game (sold separately) and all game updates to play. See minimum system requirements for this pack.