🤩 Watch here the official play through video today and see what to expect from Brookheights! 😱
Are you excited about it? The creator seems to be an awesome person and he's working really hard on it to deliver most of the features we've been begging EA for years to implement in their game. They "couldn't do it" (wouldn't would be the honest word) with a large staff with many developers on their payroll and an entire structure, plus direct access to The Sims 4 Core Code. Would a single (awesome) enthusiast be able to deliver us all that in such short amount of time? That sounds both fantastic and also a shame on EA for not putting a tiny bit of extra effort to make their own product more profitable by delivering upgrades that most of their customers would be willing to spend a premium to have...
Read the official information below (copied from Arnie's website today, October 1st, 2020)...
---
---
Welcome to Brookheights Adventure!
Help Amos find his origins. Go on an adventure all around the world to find out clues about his missing parents, and where they came from. You might end up going to a whole new world, without limits…
Brookheights Map
Discover the Brookheights Map here! Each blue tag is an Open Venue, each Green Tag is a rabbithole, and each pink tag is a subway station. Over the next few months, this world will expand, so will the map.
Features
OPEN WORLD
A new 360×360 (expandable) world with no loading screens is now in your hands. Get ready to take a SulSul Airlines flight, and go to Brookheights. Many venues are surrounding you, zoom out to see the 3D mapview of the world. Go anywhere! Enjoy!
STORY MODE
The story mode gives you the opportunity to go on an adventure to help Amos find the hidden world… If you don't want to play the story mode, there is a cheat to go to the hidden world.

INTERACTIVE BUILDINGS
The new interactive buildings are the essence of the Open World. there are 2 types:
– Open Venue: this building will fade out when you zoom in, allowing you to see what's happening inside, and play inside of it.
– Rabbithole: a building in which your sims can do (or buy) many things. They won't fade away this time, they are keeping their secrets, you can't see inside & your sims won't be visible.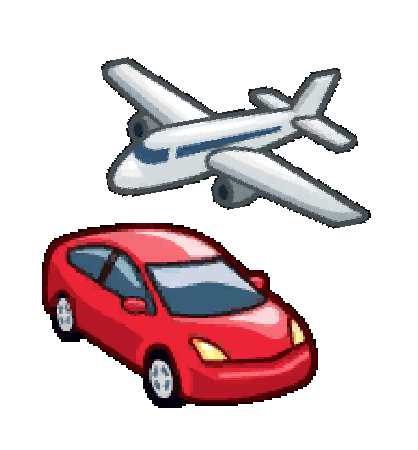 PLANES AND CARS
Buy your own car and drive it! You can even route your car, giving you more control over how your sims drive. Want a faster car? Go to the Vehicle Court in West Brookheights, you can buy a new one there!
Hop on a plane, fly first class if you can afford to, visit the whole world and go to the City. You can even drive the planes, if you become a pilot…

NEW OPEN CAREERS
Send your sims to work in the city, make your own decisions, and follow them around the world. The first open career available is SulSul Airlines Pilot. You can fly tourists to Selvadorada, or even celebrities to Del Sol Valley. I've heard that Lady Gogo goes there on each Friday… is it true?

BUILD/BUY ITEMS
This pack also includes a few build/buy items. Off Lot Walls, Room Hider, a cute chair, cars, a hammock, spiral staircase, and much more…

CUSTOMIZE THE WORLD, CREATE YOURS
Use either the "Place In World" interaction to move buildings around the world. For more precision, use the T.O.O.L mod created by TwistedMexi. The world is located in my custom "Brookheights" save file.
In all your other save files, you will find a blank world, ready to be filled only using your creative skills and imagination. Share them on my upcoming World Gallery, for everyone to download.

EXPANSION THROUGH UPDATES
More Careers? Schools? More venues? A theme park? A bigger world?
Get an update each month, expanding the playable area and the gameplay.
How does it work?
This New York City inspired world is not like other worlds in the Sims 4. It's an Open World! but what does it mean? An "Open World" is a large area in a video-game that doesn't require loading screens, you can move around this playable area freely.
The way this open world works is different than the ones in The Sims 3 though. In Brookheights, there's a single active lot in the middle, and a huge playable & interactive area all around. This was made possible when I started creating interactive shell buildings a few months ago. They are buildings that are either "Open Venues" or "Rabbitholes" (more about them down below).
What can I do in Brookheights?
You can do many things there : rent a lodge in the Greenmount Forest, go to a Broadstreet Musical, drive a car, go to the Gym, Graveyard, Outdoor-Cinema, City Hall, Grocery Store, and so much more… all this without loading screens.
Can my sims live in Brookheights?
Brookheights is a hidden world accessible only by hopping on a SulSul Airlines plane. You can stay as long as you want there if you pay your rent, and find a job if you get a work visa at the City Hall, but you can't buy the active lot in the middle. You can go there with your family, make new friends and walk (or drive) all around the city without loading screens.
What are the requirements?
Brookheights requires The Sims 4 (Base Game), Get to Work (Expansion Pack) and City Living (Expansion Pack) at least to work properly.
Some gameplay features and world objects require other packs (examples: World Decor elements from Get Famous EP, Functional caravan requires Outdoor Retreat GP, the subway system requires Realm of Magic GP, the animation of the plane taking off requires Star Wars GP, the loan system at the bank requires Discover University EP, etc.) The more packs you have, the better will be the experience.
The performance requirements aren't known yet, the beta testing will help understand which machines can run Brookheights smoothly. The pack provides an optimised GraphicsRules.sgr file, that can help get a smoother game.
---
Do you want to try the Beta Version of The Sims 4 Open World (Brookheights World)? Visit Arnie's Patreon HERE or his official website HERE. It is available RIGHT NOW and compatible with The Sims 4 Automatic!