After a VERY long time I finally produced a new video, which I just uploaded to YouTube and which you can watch below! It is a one hour long gameplay video that shows the struggles I faced while trying to enjoy the new Sims 4 Paranormal Stuff Pack.
Damn! I am out of shape! It took me four hours of game play to achieve what I did in the video, it was so hard to make the house actually haunted! First tip, don't just drop the haunted house and select the haunted house lot type in the "edit town" mode, but also change the lot type in play mode after moving in! I went on and on and on doing seances and, no matter how many times I "called Beyonce" I couldn't get all those features promised by the game developers for The Sims 4 Paranormal!
Once you fix the lot type (in duplicity, I know), you will get many more paranormal things happening and you'll also finally have a chance of getting Guidry to appear, since you can't just summon Guidry even if you master your Paranormal Medium Skill, but you only get to do that later on after becoming his friend.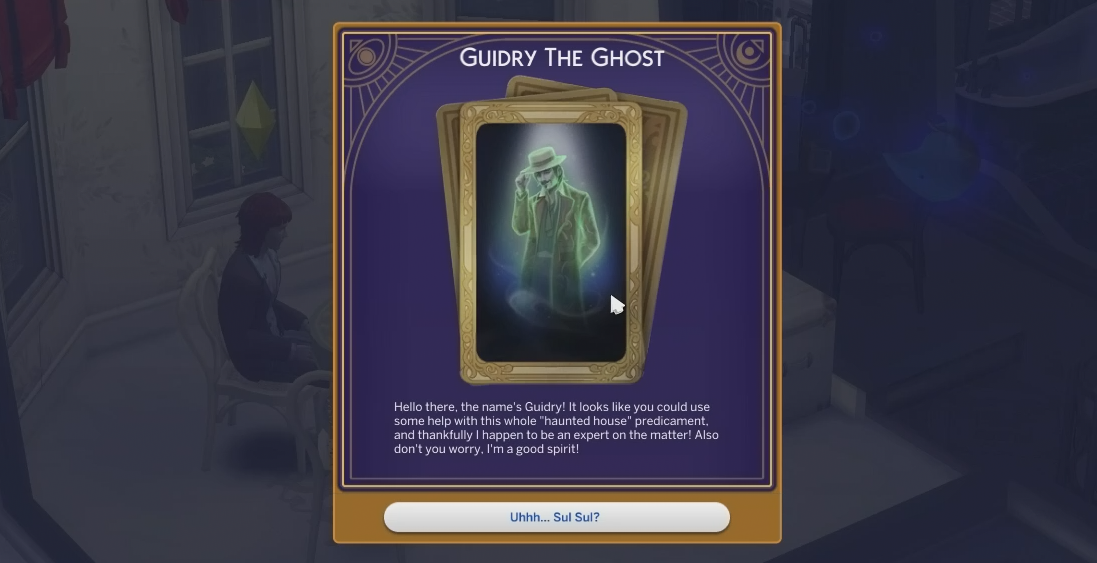 To join the new career you need to talk to Guidry and ask for your license first. Only then you can apply for the career "Freelancer". Yes, there's only one single "profession" with that name, you won't just find Paranormal Investigator anywhere, no matter how much you search for it either! Once you choose that one you're able to apply for Gigs.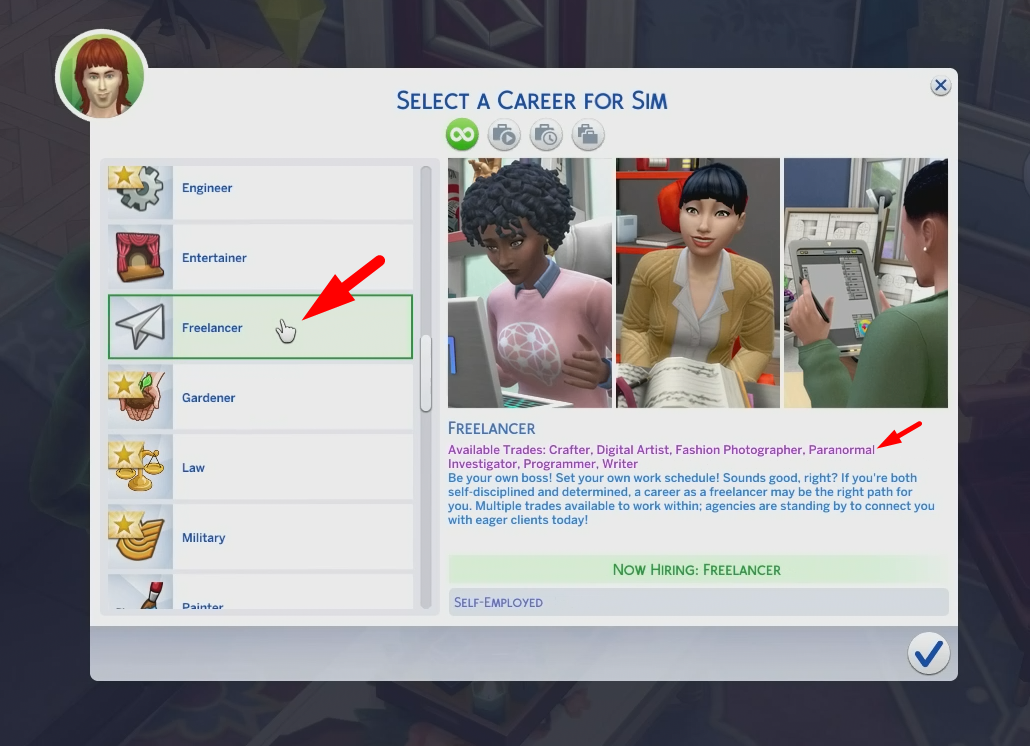 I only tried one gig, chose the hardest difficulty because I thought the fact that my Sim had mastered his Medium Skills would be enough, but nope. We failed miserably (my Sim and Guidry). Then, I was so extra tired, and a bit bored (sorry). I like to build, playing/simulating can get very boring if all you do it repeat the same interactions over and over again to achieve a result (Sims 3 World Adventures seemed to be more fun, not sure why).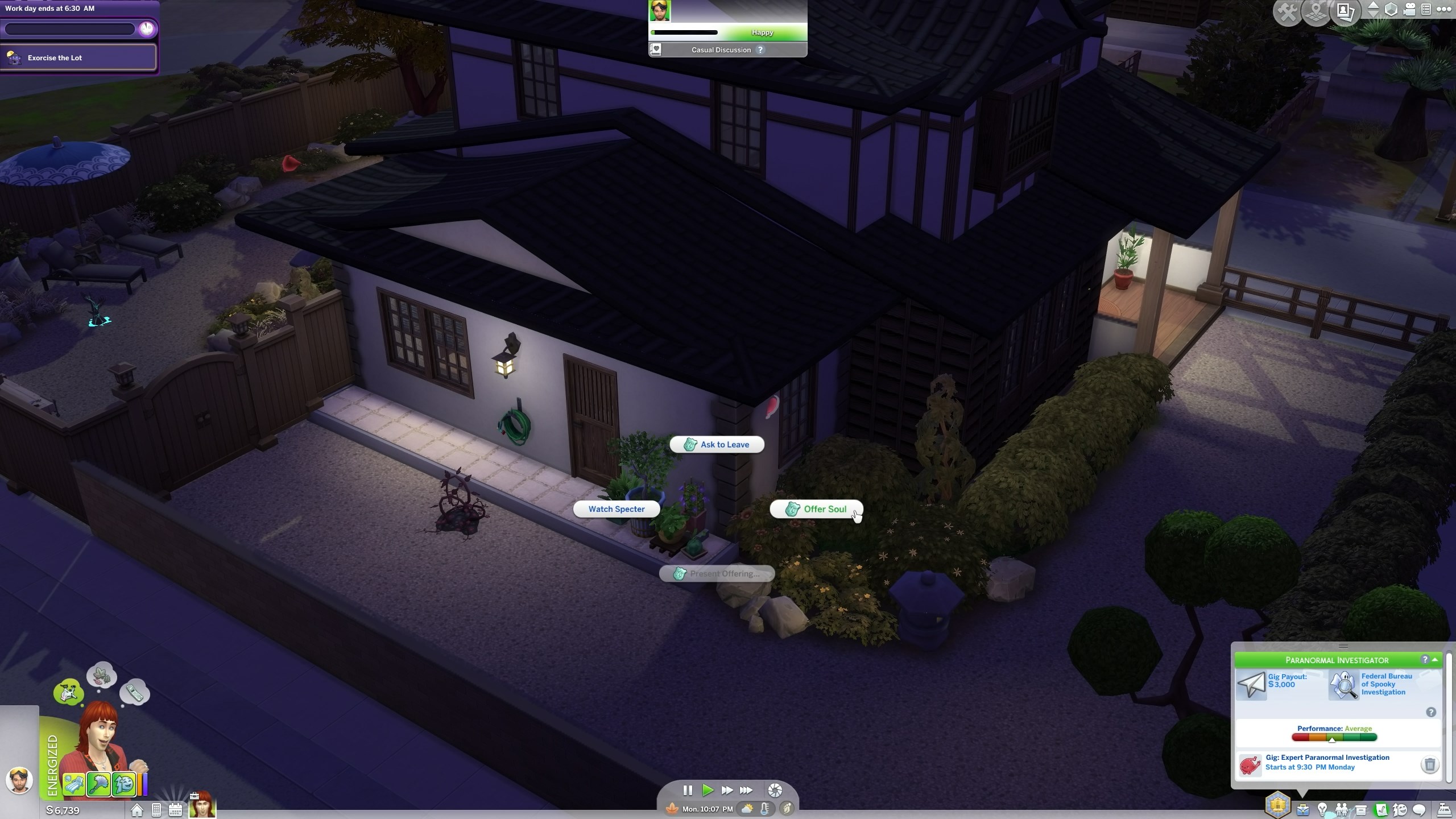 The haunted mansion looks fantastic, considering how limited the stuff pack is and the fact that we hear they can't put too many items on those buildings to keep the triangles count down, so it's really nice to see those collaborations with community creators on building those lots, plus it makes everybody a bit happier to see those creators finally being acknowledge of being worthy enough to be feature into the mainstream game content.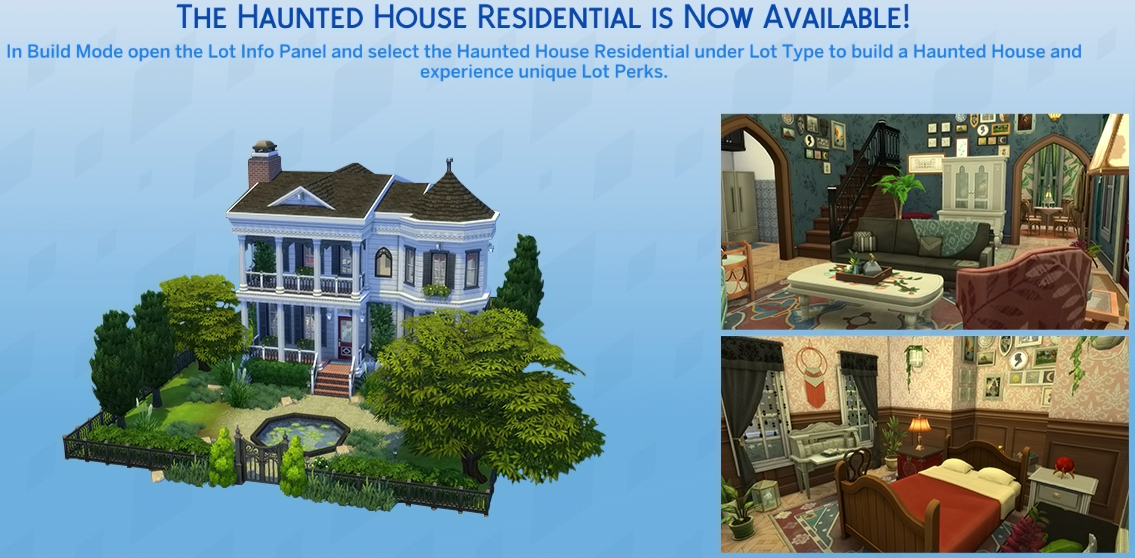 Anyway, it took me about 30 hours between playing, editing, rendering and uploading, I really wish you give my video a chance and let me know what I can do to improve the next one(s) 😇
Until the next time. Happy simming!!!