😱 It's been leaked!! We just found out the name of the new stuff pack is supposed to be The Sims 4 Paranormal Stuff Pack [SP18] and there's even a full description with the main features below!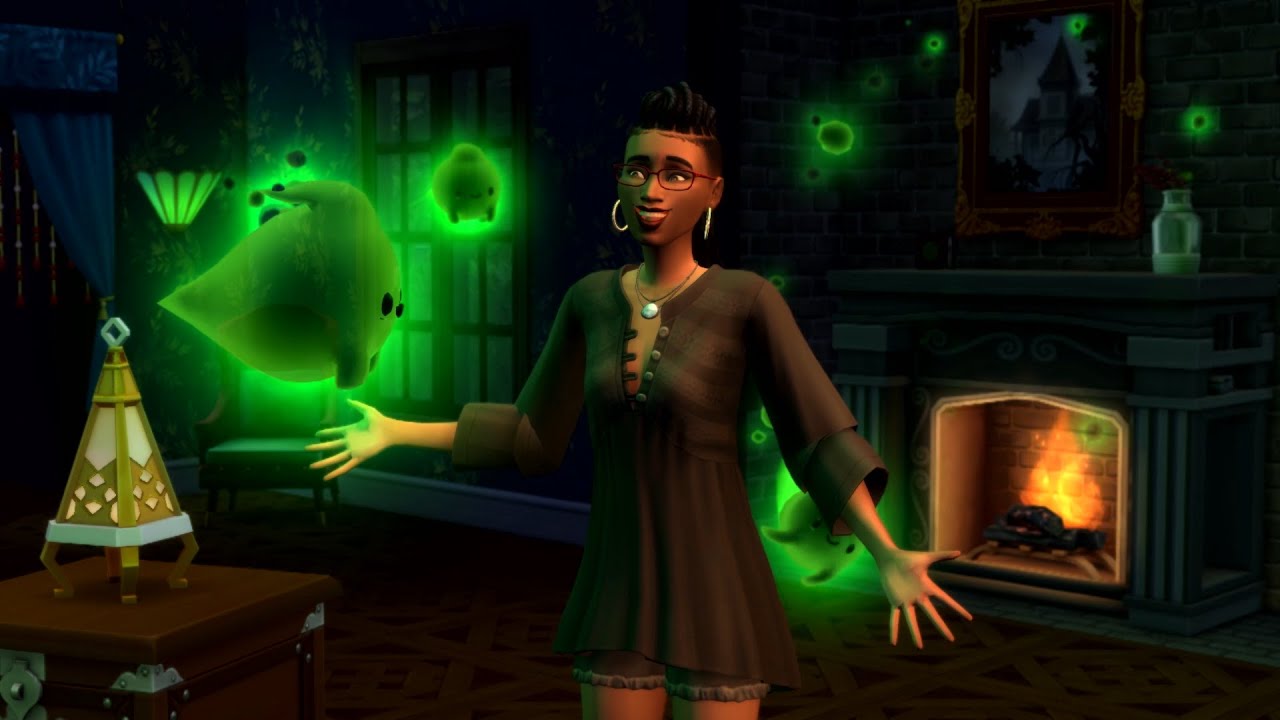 The Sims 4 Paranormal Stuff Pack - SP18
It's up to your Sim to put a stop to paranormal activity!
Light the candles and prepare the rituals to appease your ghastly new roomates in The Sims 4 Paranormal Stuff Pack! Spectral guests cause mischief and mayhem on Haunted House Lots, but Sims can perform a seance, befriend Guidry the Ghost, become a Paranormal Investigator, and restore order.
Meet Ghastly Roomates
Your new-to-you home might be home to someone else, too, if it's one of the new Haunted House Lots! Appease the mischievous specters to relax in serenity, or let them run amok for scares day and night.
Cleanse Your Home
If you want to send your new roomates packing, Guidry the Ghost is happy to advise you. Remove accursed objects, perform a seance, communie with the dead, and receive gifts from specters! You can even summon Bonehilda the skeletal maid.
Calm the Spirits
Master the Medium skill and impress Guidry to get a Paranormal Investigator license! Once you're ready, take on some freelance gigs to expel unwelcome visitors for other Sims. With spooky activity on the rise, it's up to your Sim to put a stop to it.
The Sims 4 Paranormal Stuff Pack Release Date
January, 26th, 2021
---
---