It's 2021 and The Sims 4 Paranormal Stuff Pack is being released in less than a week! Meanwhile, as usual, the base game is being updated to version 1.70.84.1020. Read the official Patch Notes and find out more below!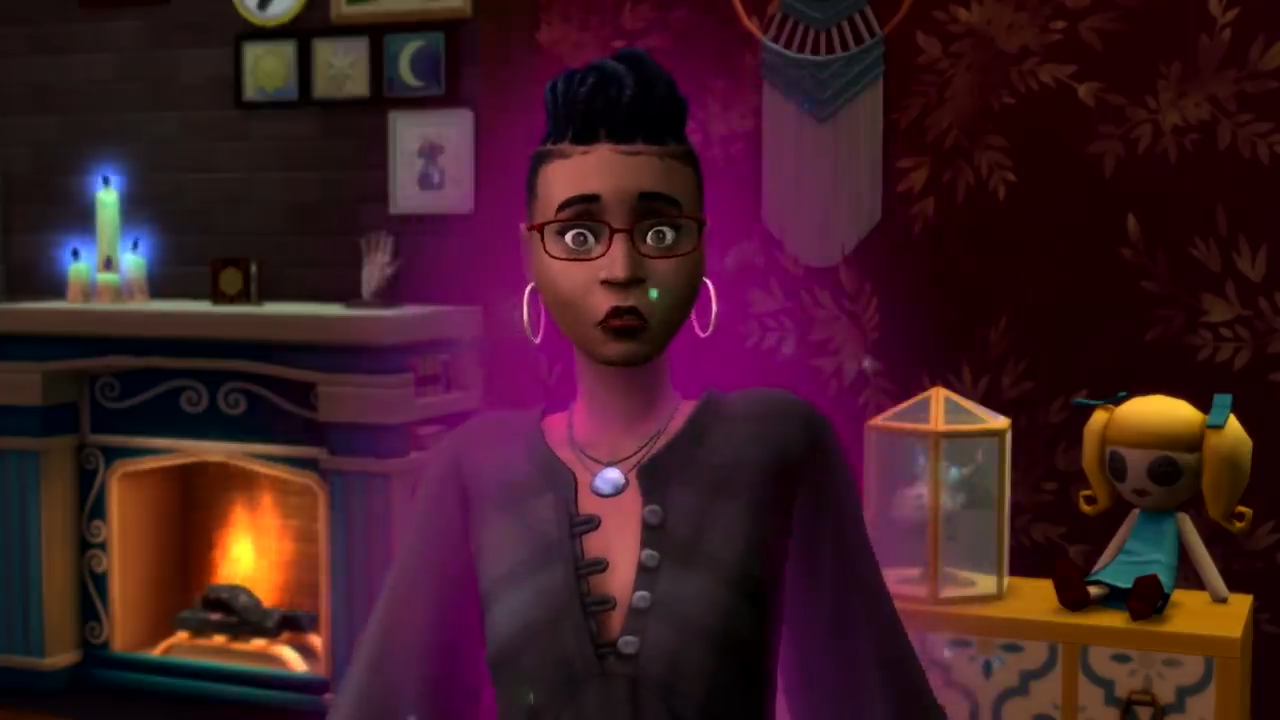 Is bonehilda coming to the game for free (no 😢) or do we have to buy The Sims 4 Paranormal Stuff Pack (yes 😡)? Did they fix skin tone issues (they don't even mention it), including blotching, already, or maybe "next time"? Can we finally play 👻 Ghostbusters! 👻 in the game or will all ghost related improvements be only applicable to your game if you install the new stuff pack being released in a few days?
I am so sorry to share the news below but, to me, it sounds the most boring patch ever! 🤦🏻‍♂️ It's ok though, hopefully the Stuff Pack is fun, at least? 🚫👻
The Sims 4 January 21st, 2021 - PC 1.70.84.1020 - Mac 1.70.84.1220 - Console 1.37
Patch Notes
Something paranormal this way comes…

There are a number of new terrifying and spooky creatures waiting to make your acquaintance. Not all of them will try to scare you, and some are just downright cute. Still, your Sims' lives are about to become a little otherworldly. It's time to enjoy letting things get a little paranormal.

Boo! Were you Scared? Probably not…

But what you might be interested in hearing is that there is a new emotion that you may see your sims in starting with this patch. There are two levels to this emotion, Scared and Terrified. When you find that your sim is too scared to do things they will be able to try and calm themselves through a few methods… ones that I would obviously know nothing about… *shifty eyes*

There are a few different ways that your sims can try to rid themselves of their fear, things like hiding under the covers or screaming incoherently can put them on the track to being fine once again. A number of buffs from previous packs will now be updated and classified as scared or terrified. It should give a whole new dimension to your sims, it's like they're 4d! *hushed whispers* Ohh… that's not what 4d is? Nevermind.

As a bonus, Simmers with a Razer Chroma enabled setup (Single Zone Chroma RGB Lighting is not supported) can get more immersed in The Sims by extending the experience to your desktop. The Razer Chroma lighting will reflect the moods of your selected Sims*, colors that match the theme of the secret world you are visiting and more. You can disable the dynamic lighting in Game Options > Other if this is something you don't fancy as well.

*Please note that you will need to be running Windows with Razer Synapse installed and running to make use of the dynamic lighting.

SimGuruRad and SimGuruRusskii
Fixes
Sims 4
Fixed an issue related to game freezing or hanging related to Platforms usage that made the game unrecoverable.
For our Xbox One Simmers, we have fixed an issue in which the audio was distorted after several hours of gameplay.
Empty plates left on the counter will no longer have the "Load Dishwasher" option greyed out. Honestly, this was the universe telling you that you probably shouldn't use the dishwasher for one plate, but you're welcome.
This editor and the Localization team fixed a few typos, capitalization issues, tweaked and enhanced (ENHANCE!) some translations across all packs as it is customary in all updates.
Get Famous
Sims can now be opted out of Fame in the Options Menu once again. Don't care about the bling or the hi-life, 'cause Simoleons ain't mean thing if ya ain't Simming right.
Snowy Escape
Fixed an issue in which Snowy Escape-locked CAS items were showing up when randomizing clothing in Create a Sim. And thus concludes the Window Shopping experience =(
Journey to Batuu
We fixed an issue that made the game crash if you were idle for a while in Batuu. I know I am all for doing all the activities all the time, but taking a breather (or well, staring… I mean admiring Kylo for a while) and having the game crash? I can only take so much at one time, you know?
Tiny Living
Child Sims will no longer levitate or perform the "Warn about Bed Safety" interaction on Murphy Beds. Turns out the Child Sims had joined a levitating class, so things are looking up!
The Media Marathoner will now properly display Power Consumption Ratings. When you waste electricity in the game, you're wasting electricity in real life!
Simmers who own Seasons will now see the "Egg Hunt" interaction on the Media Marathoner and the Media Marathoner All-on-the-Wall.
Nifty Knitting
Cat owners rejoice! Now balls of Yarn made by pet Cats are able to be kept as owned. Whew! Toys for life! Until the next item of interest appears...
Fixed an issue in which Sims that didn't have the Kleptomaniac Trait were able to have the "Attempt to Swipe" interaction available on balls of Yarn and Yarn Baskets. Kleptomaniac Sims rejoice on having their interaction for themselves…
Fixed an issue that made the notification for acquiring the Aspiration Lord/Lady of the Knits was not being displayed.
Sims' feet will no longer sink into the ground if they decide to abruptly end (cancel the interaction) their Rocking on the Rocking Chair. I… Never mind, carry on.
After Sims Teach to Knit, other interactions such as Knit will be able to be performed. This means that after teaching to knit, you can actually knit. That seems like it should happen!
---
---