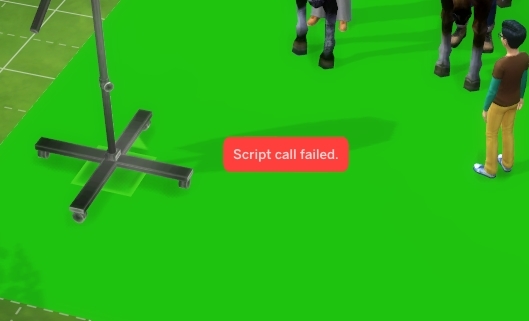 Hello, friends! It seems that many of you are facing an issue where, when you try to place an item, you get the dreadful message above, or perhaps other things like question marks in create a sim or other things that might be broken in your game after any update you install.
After doing some research, it seems those are a few steps you might want to try to fix your game...
How to Fix The Sims 4 Script Call Failed Error
First, while the game is not running, you should open your folder \Documents\Electronic Arts\The Sims 4\Mods, then move anything you find inside somewhere else in your computer, temporarily (this step will remove your custom contents and mods).
Run the game, see if it works properly. If it does, that means one or more items you removed is not compatible with the current version of the game (being that The Sims 4 Island Living or any other version you might be using when reading this post).
Now you have to decide if you want to try reinstalling your existing mods and custom content files, a few per time, to see which one(s) is(are) broken first, or if you'd like to update them by visiting their respective sources and replacing the files with new releases, if available, then only testing the old ones that weren't updated.
Alternatively, there's a tool endorsed by EA called Sims 4 Studio that could help you with that, more information can be found HERE [EA Forum] and HERE [Carl's Sims].