The festivities season is finally starting! With fall comes Halloween, Thanksgiving, then Christmas and New Years right after! What's the best way to enjoy all that snow around you? New!! Release date is November 13, 2020! 😱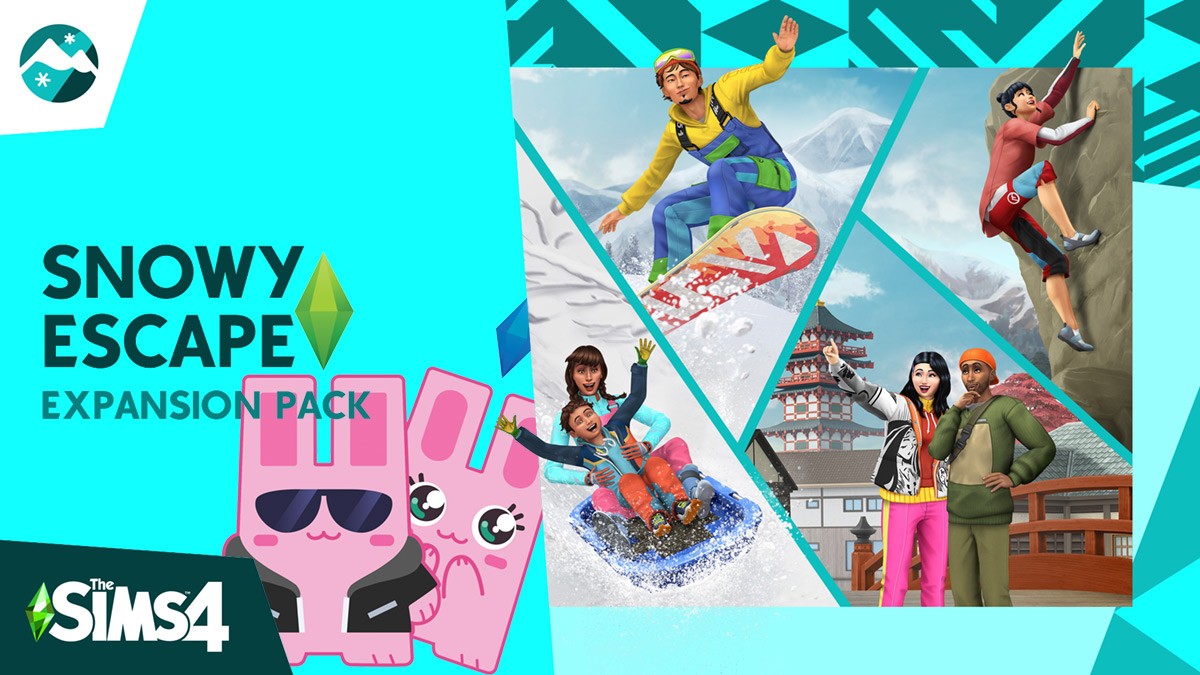 It's finally here! The most coveted expansion pack for The Sims 4 on 2020 is finally revealed by EA, and it might make most of us quite happy! The Sims 4 Seasons II 🤦🏻‍♂️err... Snowy Escape 😁 is the last DLC of the year, which means some of the leaked content seems to be real, after all!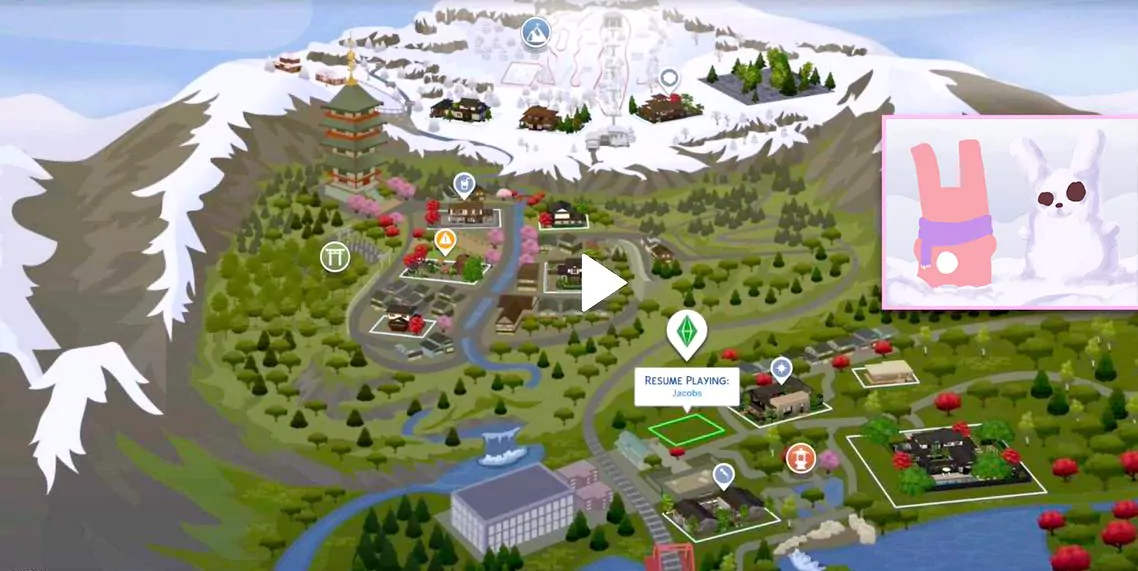 As you can see from the leaked image above, The Sims 4 Snowy Escape should bring us a new Neighborhood called Summit World (is that a temporary nick name?) Mt Komorebi which seems to have 15 lots, at least, a snowy mountain top, a lake, a lovely water stream and a relaxing atmosphere... The official artwork (on the top of this page) for the pack also features a couple of Asian inspired sims (yay!) and hopefully we'll have more diversity in our game after the three patches that should be released between now and then to bring us new sliders for skin and makeup amongst other fixes, as we already know since a while ago...
The Official EA Trailler will be up in just a few hours and you're welcome to bookmark this page and watch it above as soon as it's available.
While you wait, tell us how do you feel about it! Will it finally be something enjoyable that appeases our passionate community? Is this a great idea or a rip off considering you'll likely need to have The Sims 4 Seasons to be able to enjoy this new pack fully? I am partially OK if there's some overlapping between packs, as long as we have a good experience, specially considering the community has been asking for a mountain top resort pack since the dawn of the time game...
🏂🏻⛄🎿⛄🎿🍧🏂🏻⛄🏂🏻
---
Breaking News! The Sims 4 Seasons is NOT Required!
Hey Simmers! Just to clarify, The Sims 4 Seasons Expansion Pack is not required to experience and enjoy The Sims 4 Snowy Escape. https://t.co/rbrfIR9nhw

— SleddingGuruFrost (@SimGuruFrost) October 19, 2020
---
More News! It seems the pack has Japanese Inspiration
Tune in tomorrow for the #TheSims4 Snowy Escape reveal trailer! You'll be introduced to the absolutely stunning world of Mt. Komorebi, and in the coming weeks we'll share details on how Maxis partnered with @Deligracy, @JamesTurnerYT, @lilsimsie, & @simlicy to bring it to life!😉

— Graham Nardone (@SimGuruGraham) October 19, 2020
🗻The Neighborhood for the new expansion pack is likely going to be named Mt. Komorebi! 🍣
---