Facing issues with your Sims 4 Installation?
You came to the right place! Thanks to Anadius, there's a free on line tool that verifies your installation for errors, The Sims 4 Validator!
It was designed to check if you have all the necessary files, if your files are up to date and, optionally, it can also test if any of the files are corrupted (it takes longer).
Instructions
For a basic verification, first you need to visit The Sims 4 Validator Page [External Link]: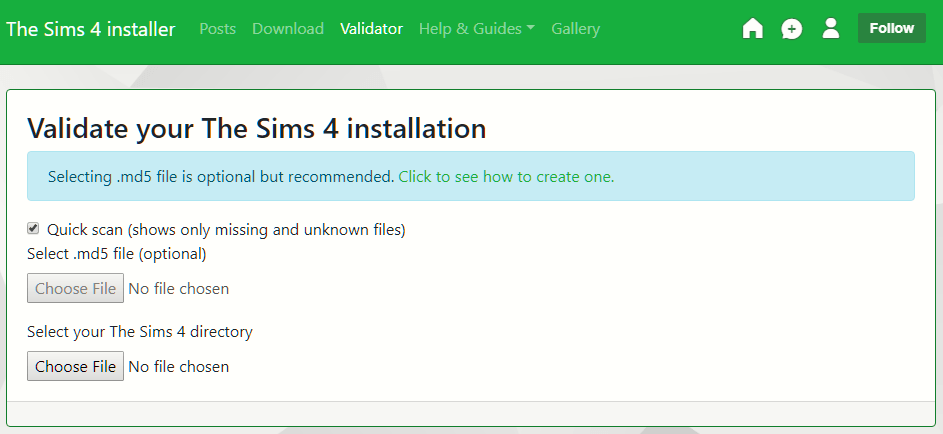 Once you are there (after the usual link shortener screens), make yourself sure that the option "Quick Scan" is enabled, unless you really need to test the files for data corruption (problems during downloading or drive / file system issues), since the non quick scan takes way longer: