The Sims 4 Discover University is here and ready!!! Add this latest expansion to your game and install any missing DLC or Patch right now by using this method!!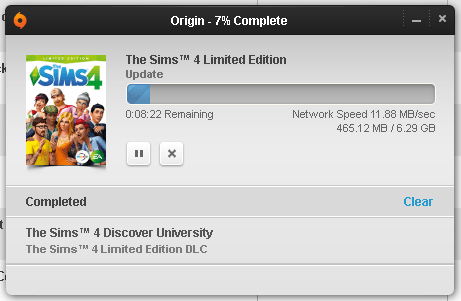 ---
---
UPDATE: 11/14/2019 - The Sims 4 Discover University
Included in This Release
🔥 The Sims 4 Discover University [November 15th, 2019] 🔥
1.58.63.1010 Patch [2019 Holiday Patch]
1.56.52.1020 Patch [October 2019]
Realm of Magic
Moschino Stuff Pack
5th Anniversary Update
Island Living
Freelancer Patch
StrangerVille
1.50.67.1020 Patch [Pre StrangerVille]
1.49.65.1020 Patch [2019 Lunar New Year]
Get Famous
Seasons
My First Pet
Laundry Day
Jungle Adventure
Cats and Dogs
Toddler Stuff
Fitness Stuff
Parenthood
Bowling Night
Vampires
Vintage Glamour
City Living
Backyard Stuff
Kids Room
Dine Out
Romantic Garden
Movie Hangout
Get Together
Spooky
Cool Kitchen
Spa Day
Perfect Patio
Luxury Party
Get to Work
Outdoor Retreat
Continue to the next page of this article for more information and links...
Notice: I did not produce this repack and I also did not test the current version on my own computer. It's originally intended for owners of the game who want to install it before released in their time zone or without using their official Origin account for anonymity. I am not responsible if anything goes wrong, please be specially careful when installing untested content like this.