Released on March 2nd, 2021, The Sims 4 Bust the Dust Kit Pack includes 5 new build mode items, which add new functionality to the game, and is available RIGHT NOW!
Dust off the vacuum and tidy up!
Dust off the vacuum and tidy up in The Sims™ 4 Bust the Dust Kit*. Dust is piling up and spawning friendly bunnies and dastardly filth fiends in Sims' homes. Get rid of the muck by cleaning, or settle in for a messy life. Conquer chores with new buffs and rewards for each dust level, vacuums to help fight the good fight, and aspirations related to cleanliness.
The Sims 4 Bust the Dust Key Features
Avoid Dust-ups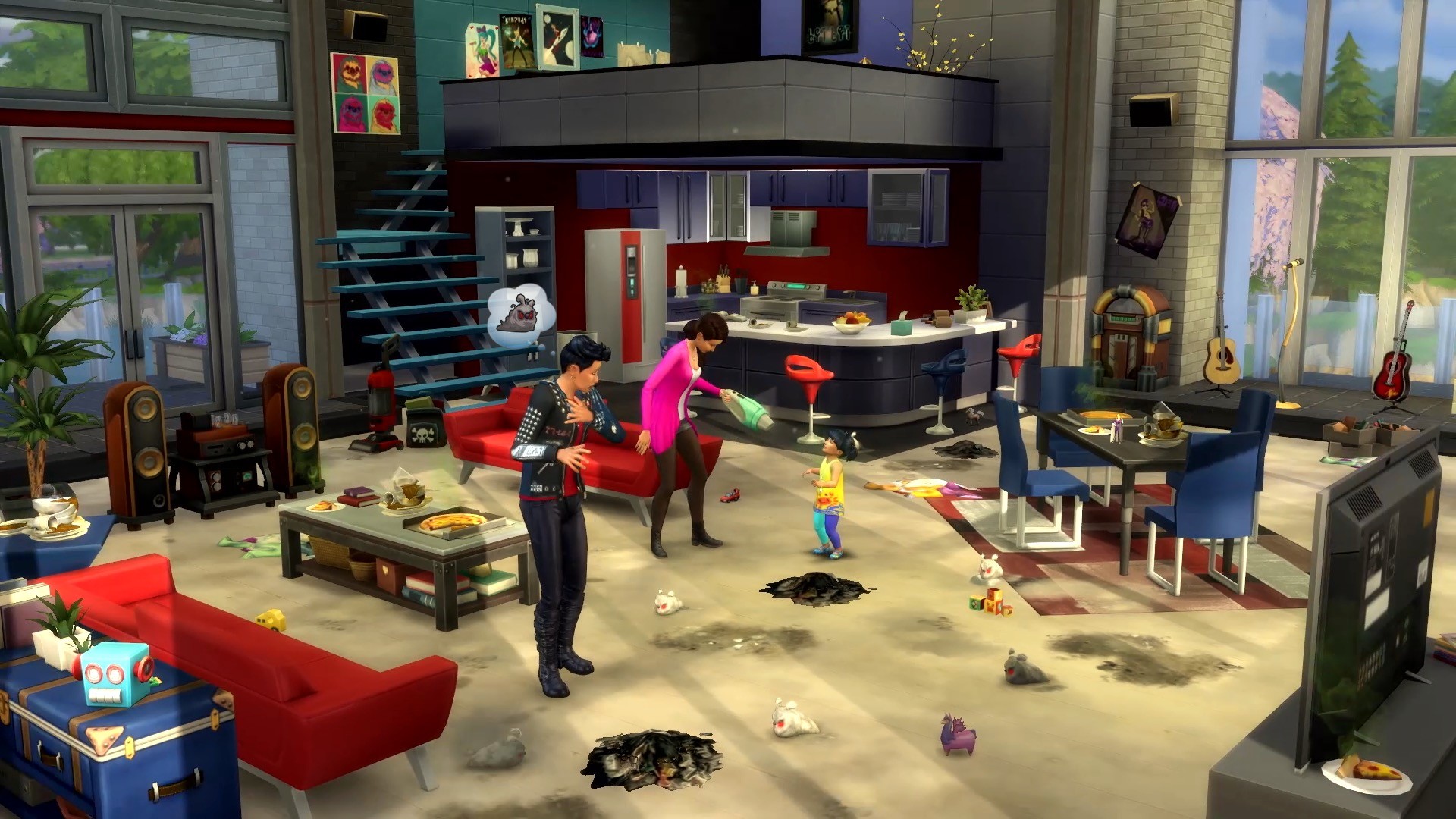 What starts as a film of dust builds up into piles and then takes on a life of its own! As time passes, homes go from clean to dusty to filthy if sims don't clean up!
Clean Up Your Act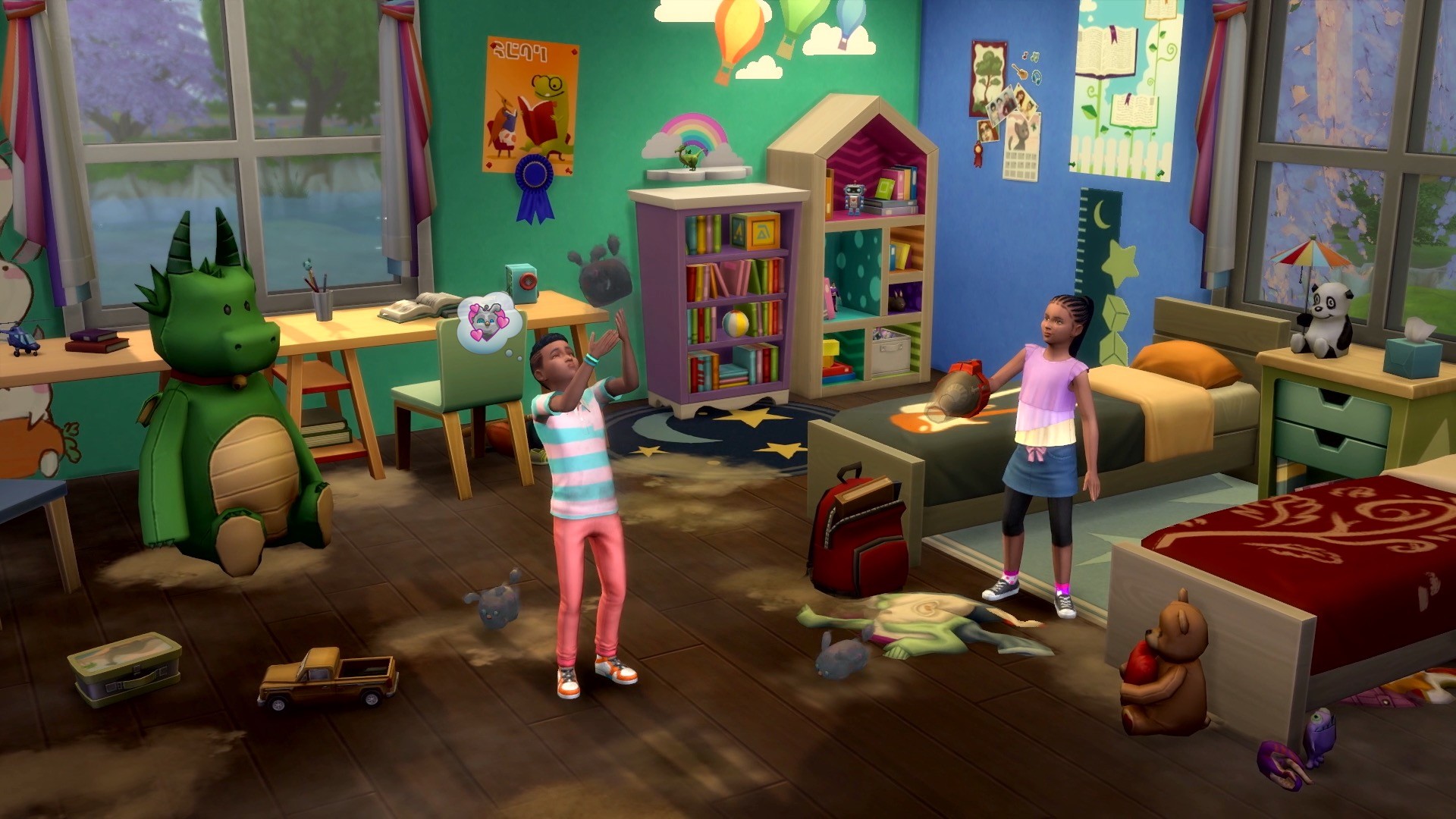 Explore 2 new Aspirations! Perfectly Pristine Sims won't let a single speck of dirt remain, while Filthy and Fabulous Sims revel in allowing grime to thrive!
The Sims 4 Bust the Dust Included Items
The Sims 4 Bust the Dust Includes Five Build Mode Items (Appliances):
3 Upright Vacuums and 2 Portable Vacuums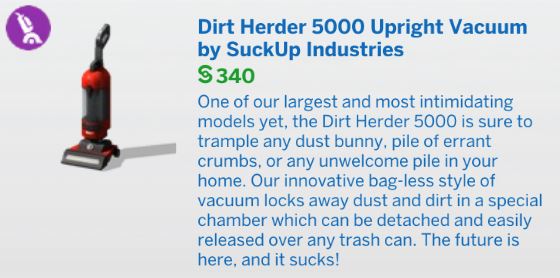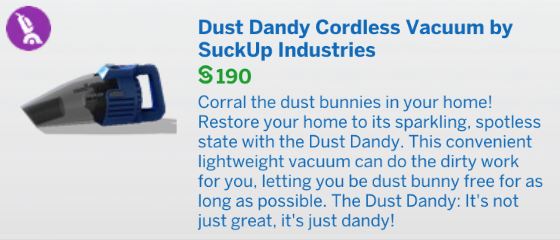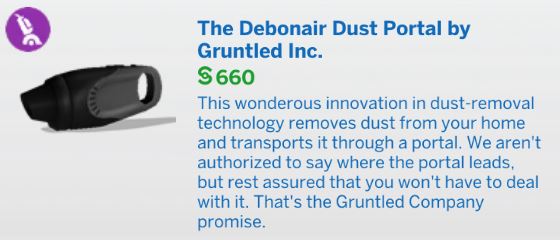 ---
---