The Sims 4 PoolSide Splash Kit is a new DLC that adds all sorts of fun and stylish swimwear, pool accessories and maybe even some new water activities to the game. It is expected to be released on September 7th, 2023...
The Sims 4 PoolSide Splash Kit - Introduction
It's time to turn heads with your most vibrant looks – both indoors and outdoors! From bright and playful swimwear designs to luxurious modern furniture, create the very best ensembles and spaces that make a statement this season in The Sims 4!
With The Sims 4 Poolside Splash and The Sims 4 Modern Luxe Kits, players can style their Sims for a day strutting their stuff at the pool and design a luxurious bedroom for an evening of relaxation in comfortable elegance.
The Sims 4 PoolSide Splash Kit - Become the Life of the Pool Party
The Sims 4 Poolside Splash Kit empowers Sims to turn heads at the pool with bright and playful swimwear that compliments a variety of skin tones and body types.
Dive into the plethora of patterns, colors and trendy cuts of this collection that celebrate your Sim's unique style. Whether your Sim is looking to get flirty in the hot tub or be the life of the party by the pool, these lively looks will surely make your Sim stand out.
Sims can even dip their toes into the world of aquatic accessories, perfecting their poolside ensemble with stylish shades, rainbow nails, sandals, fabulous floaties and more. Mix and match all of these pieces for dazzling results that indulge in your sense of fun as you bask in the sun.
The Sims 4 PoolSide Splash Kit - Key Features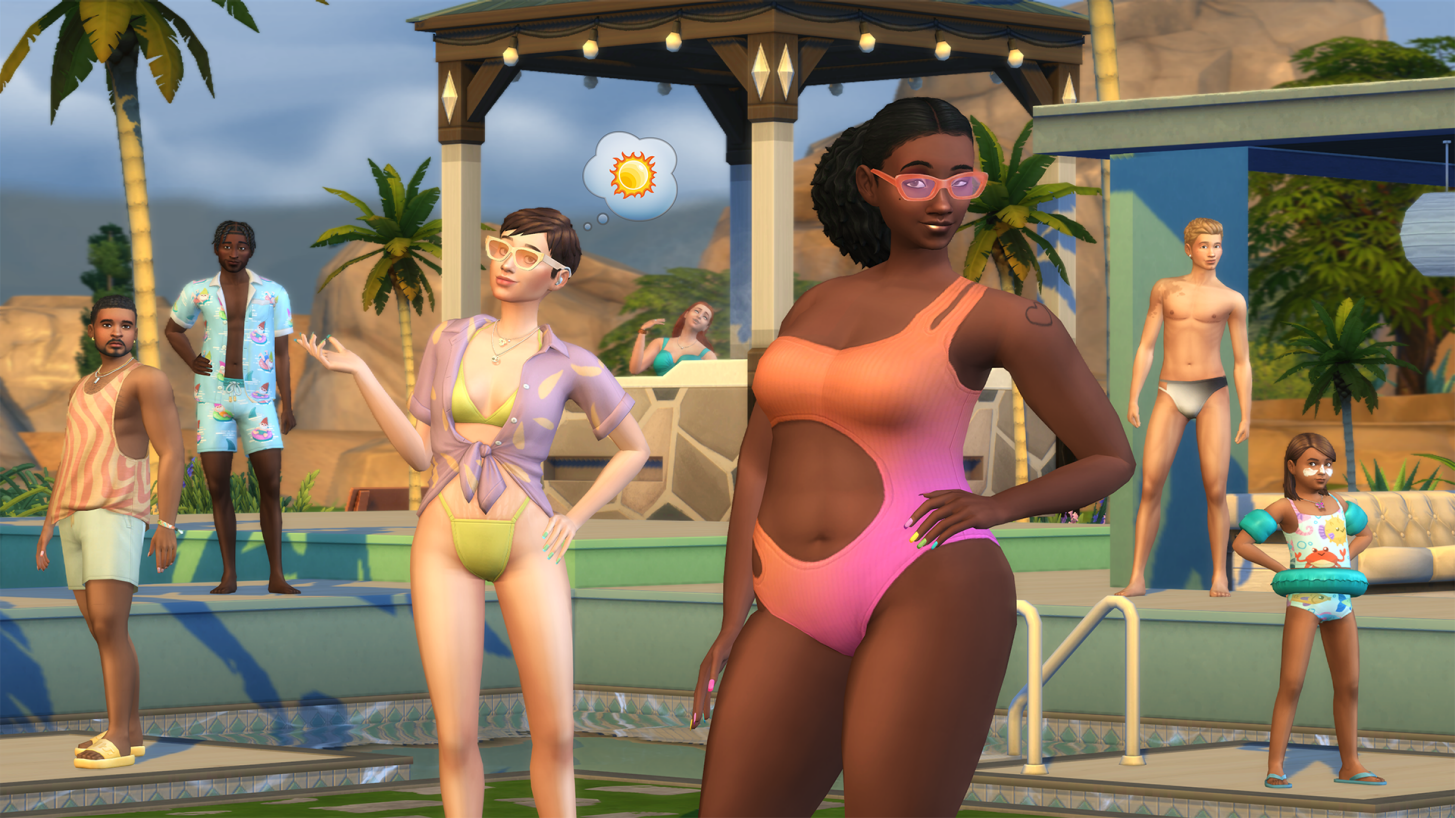 New Swimwear
The kit is likely coming with 16 new swimwear items for men, women and children, including bikinis, swimsuits, shorts and tank tops.
New Pool Accessories
The Sims 4 PoolSide Splash Kit is also supposed to include 12 new pool accessories like floaties, poor rings and water balloons.
New Water Activities
There's speculation around them, but since this is a kit, I wonder if that's likely, so we better wait and see before being too optimistic. 😁
The Sims 4 PoolSide Splash Kit - Included Items


The Sims 4 PoolSide Splash Kit - Release Date
The Sims 4 PoolSide Splash Kit is scheduled to be released on September 7th, 2023
---
---