Do you want to download and install The Sims 4 Realm of Magic, Version 1.55.108.1020? It includes September 17's patch that fixed columns and CAS freezing with spellcasters [the one AFTER Realm of Magic's Release]? Thanks to Anadius, now you can!!! 😍
Do you like magic? How about spell casting? Competing with friends to find out who has mastered more tricks? Or, have you ever found yourself waving a magic wand, only to realize it doesn't work the way you had hoped?
---
Release Notes - The Sims 4 1.55.108.1020
PC 1.55.108.1020 / Mac 1.55.108.1220

Hello Simmers!

We wanted to swiftly address some unintentional issues that popped up following our last game update.

Thanks for your patience, and now onto the fixes...

Did you know that one of the Island Living Counter swatches had an inconsistent color and texture compared to their Counter Island that was added later? It was a silly gaffe on our part that we felt compelled to fix as quickly as possible.

There also happened to be a crash that was occurring when exiting CAS in the middle of a spellcaster idle animation. It was an issue that required unlucky timing to trigger and we missed it during testing. T'was Dark Magic I say! The darkest of magics. Worry not, brave wanderer; the issue has since been defeated.

One other important fix coming: Columns were being forced to be medium wall height; no matter the actual wall height. Kind of lame, huh? Well, *wand waggle* *spellcast* *poof* FIXED! Columns now watch your wall height. Ahhhh - that's better.

-SimGuruNinja

Official EA Update Post
---
Welcome to Glimmerbrook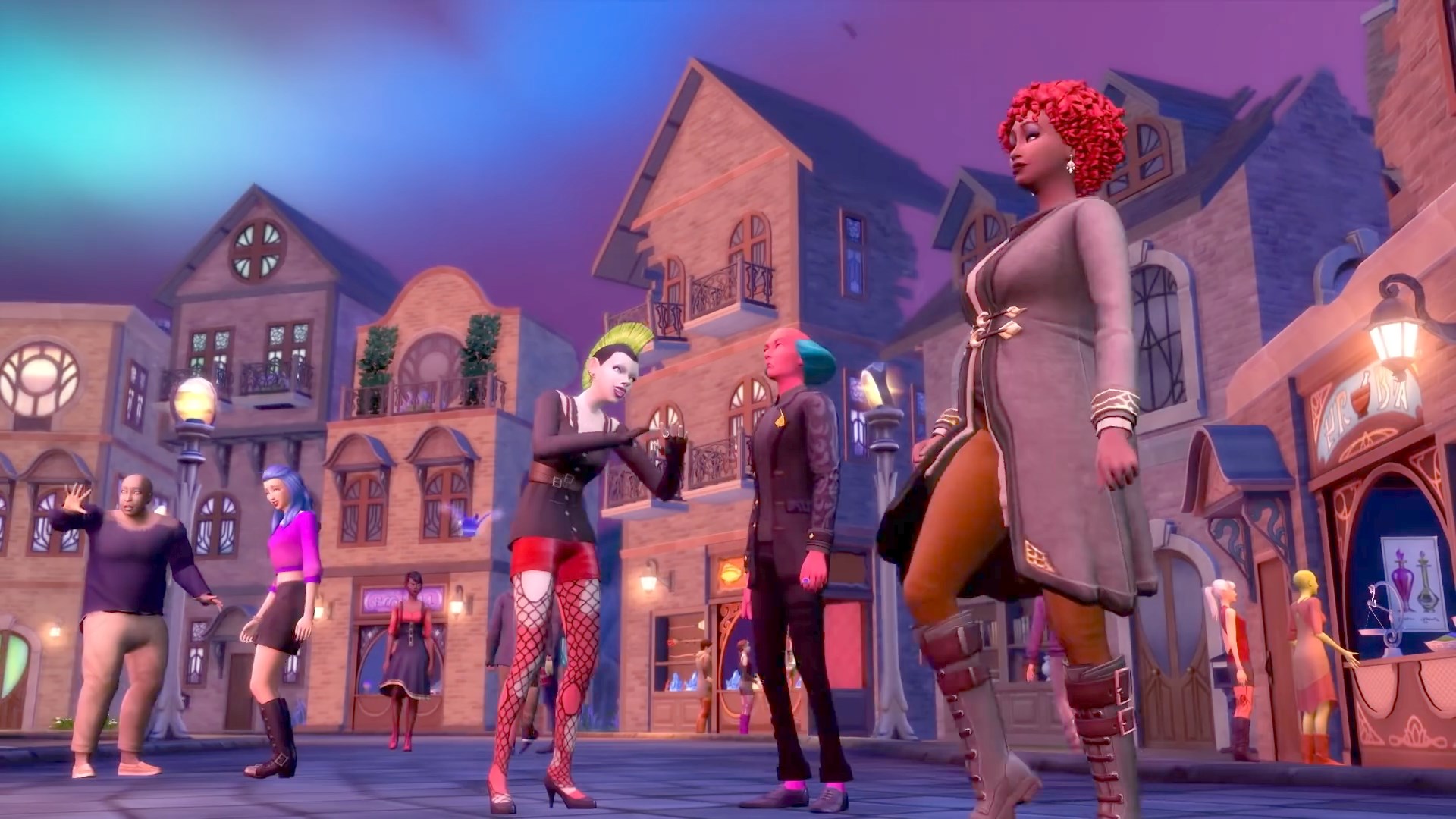 It's a quiet town. Family homes. Places to hang out. A dense wooded area with a mysterious pathway. Wait, what is back there, Simmer? Where could this not-so-secret secret trail possibly lead? Well, if your Sim has any bit of adventure in their personality, they'll want to know. And what they'll discover is a world unlike any other in The Sims 4. First, a quick warning: Once your Sim goes through that portal door, they won't be able to un-see this enchanted world. And they certainly won't want to leave without learning a few spells!
---
Gettin' Crafty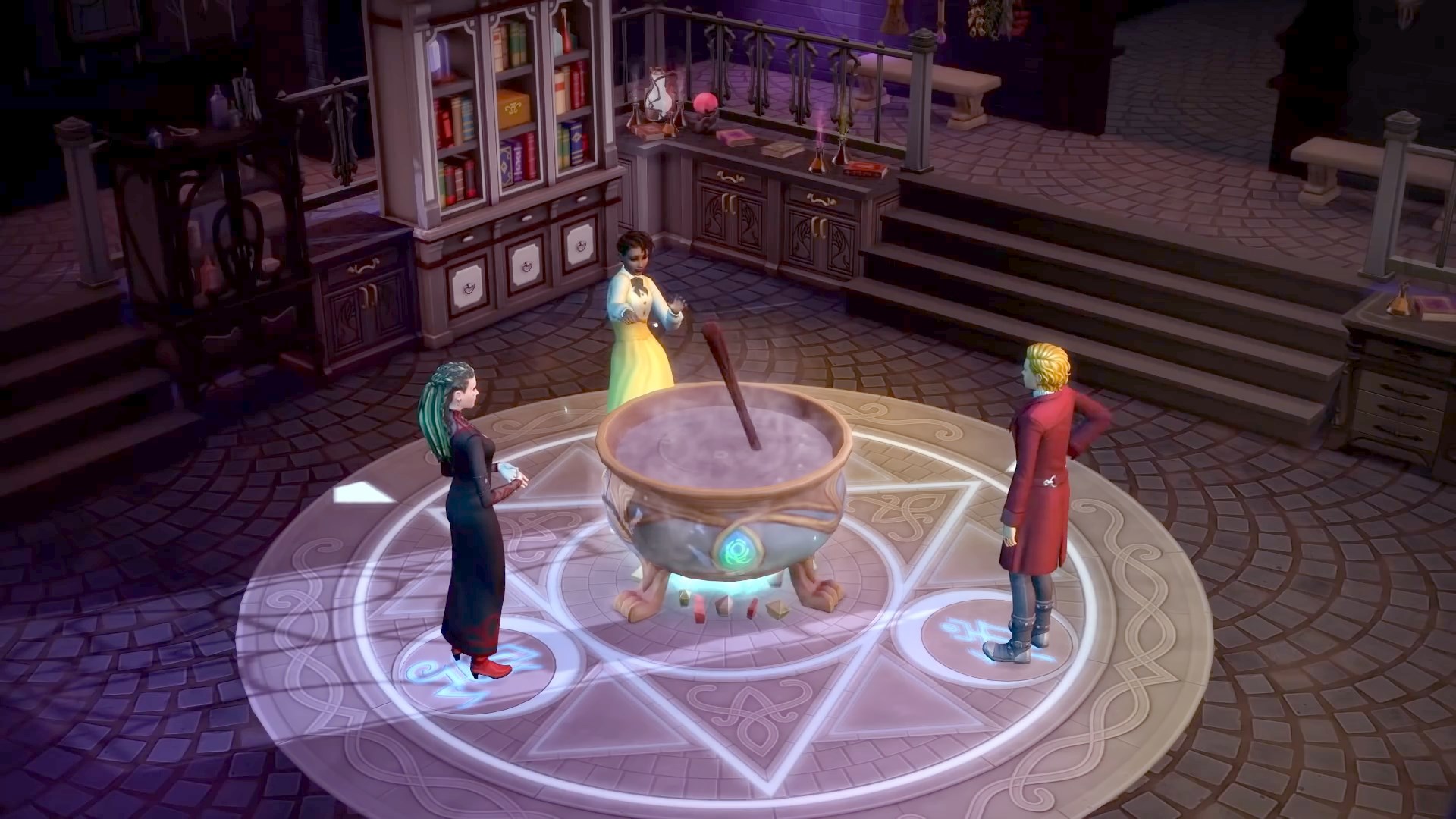 Speaking of spells, who better to learn magic from than the best? Once through the portal, Sims can meet spellcasters who just might teach them a thing or two. Plus, Sims can get experimental with a giant cauldron, collect elements to make interesting potions, and even test their skills against other aspiring spellcasters. This is gonna be good. Wicked good!
---
Wardrobe for Wizardry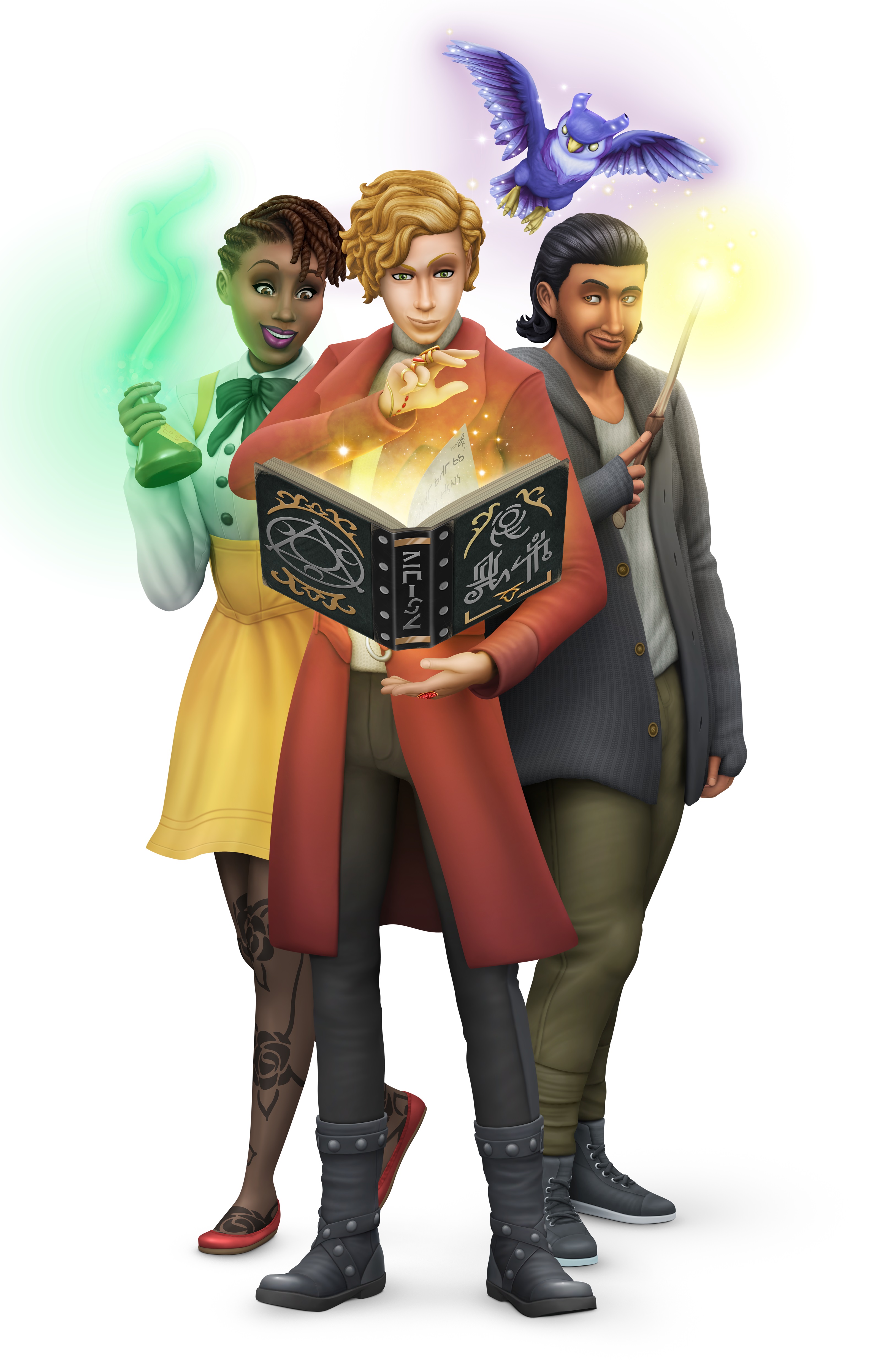 Creating spells is great and all, but don't forget about dressing the part. To get your Sim in the magic-making spirit, they can don celestial dresses, accessories, and more to blend in with other spell casters or stand out among the crowd. What will your Sim be wearing when they master the recipe for love potion or when they finish that challenging quest? The choice is yours!
---
This All in One version is completely customizable, meaning you can choose the language and the DLC (expansions, game and stuff packs) you want to use or disable. You just need to download it and run the neat installer Anadius developed, then you can enjoy the game after just a few clicks!
You can also use this version to update your game if you want, no matter what you already have in your system!!
Take the game with you wherever you go on a portable drive or copy the files into that computer without internet for a lovely off line optimized gaming experience!
More information about this update, instructions and download links ahead...