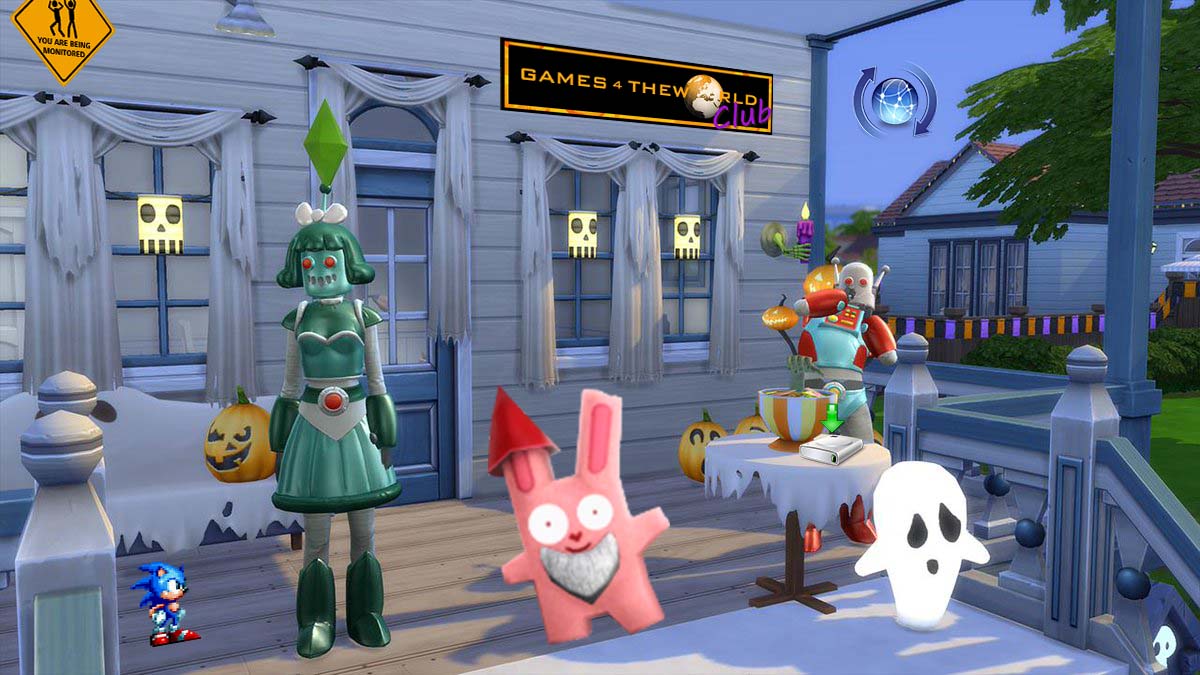 Update your game with Games4TheWorld's Sims 4 Realm of Magic HotFix II 1.56.52.1020 (the one with two robot costumes) released in October of 2019 by downloading it and following the instructions below!
---
---
This was the second update released silently last minute by EA (just after 1.56.49.1020, they just changed the version number on their original release and started distributing the new files instead of the previous ones), and many of you that downloaded the previous 1.56.49.1020 version from The Sims 4 All in One Customizable 1.56.49.1020 will already have the current 1.56.52.1020 version installed.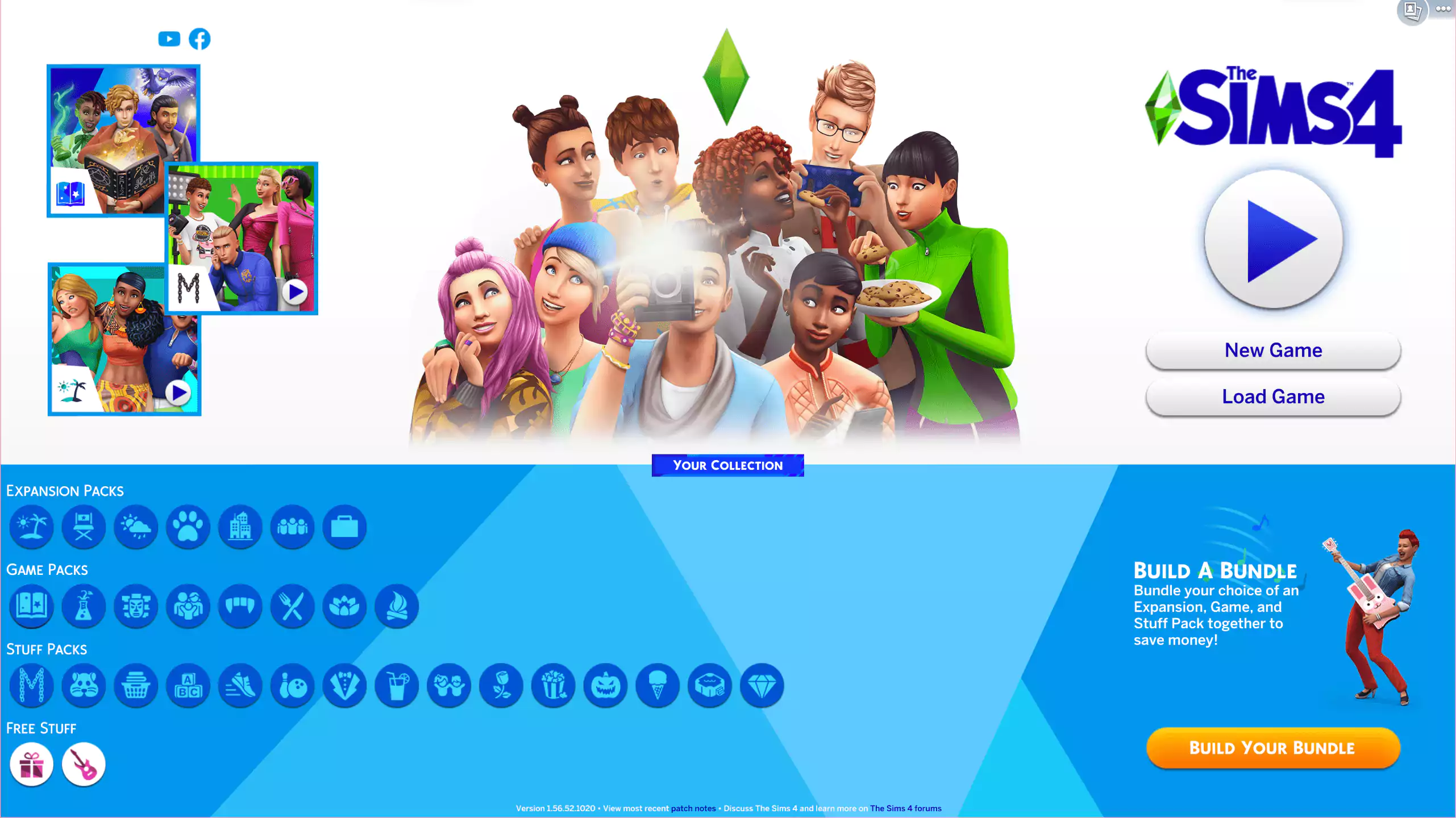 To find out if you already have it, run the game as usual and check the bottom of the main menu. If the number found there is 1.56.52.1020 like on the image above you're good to go and nothing has to be done. Otherwise, please follow the instructions below to update your game.
If you don't have the game installed yet (or if you don't have Realm of Magic and everything released before already installed) you should install The Sims 4 1.56.52.1020 All in One [Customizable] instead.
Happy Simming!!!
---
The Sims 4 October Patch 1.56.52.1020
Official Release Notes
UPDATE: 10/3/2019 - PC 1.56.52.1020 / Mac 1.56.52.1220

We have a couple new costumes for your Sims collection! An adult male and female robot costume are now available in Create a Sim.

In addition we have a couple of issues that we addressed, that we hope will improve your game experience.

-SimGuruGnome


General Issues
Inward facing doors set to "Lock Door For All" will now actually lock.
Attempting to place a room while using the Sims 3 Camera Mode should no longer inform players that "Roofs can't be placed in enclosed rooms."
Sims will no longer become jealous when sims with the Player trait perform romantic interactions with other Sims in front of them.
The cheat "clock._set_milliseconds_per_sim_second" should no longer crash the game. If you know what this cheat does, feel free to let SimGuruNinja know.

City Living
We addressed an issue that was allowing non greeted Sims to enter your apartment uninvited.

Get Famous
Sims in the Actor career on a gig that have cancelled the "Tell director ready to perform" interaction, will no longer find themselves blocked by being unable to initiate the interaction.

Island Living
Sims should no longer get the Sudden Chill moodlet after drinking several Kava beverages.

EA
More information about this update, instructions and download links on the next pages of this post...