Released on November 13th 2020, it brings you a new Japanese inspired neighborhood with a dreamy mountain top lot (empty for you to build after you reach it by hiking, yaaay!), winter sports, new dishes, a reworked skin / makeup selection system and a new personality/memory system!
Hope you have ski boots and cold weather gear! The Sims 4 1.68 Snowy Escape Expansion Pack is sending a chill through the air on November 13, 2020! We're heading to the Japanese-inspired world of Mt. Komorebi, where high-energy snow sports and relaxing slow experiences present an array of new Lifestyles to choose from.
Get Some Air
Breathe in that fresh mountain air and start working on your Sim's rock climbing, skiing, and snowboarding skills. They'll want to level up if they ever intend to explore anything bigger than the easy practice courses. Once they've gotten the hang of it, take the gondola up to the bigger ski runs and the climbing routes to the peak. Even wipeouts look cool up there… probably. But when Sims get really good, show off with a light-up board and the chicest snow gear.
It's not just for adults, either. Children can ski and snowboard on the less challenging trails while parents take their toddlers sledding! It's snow fun for everyone.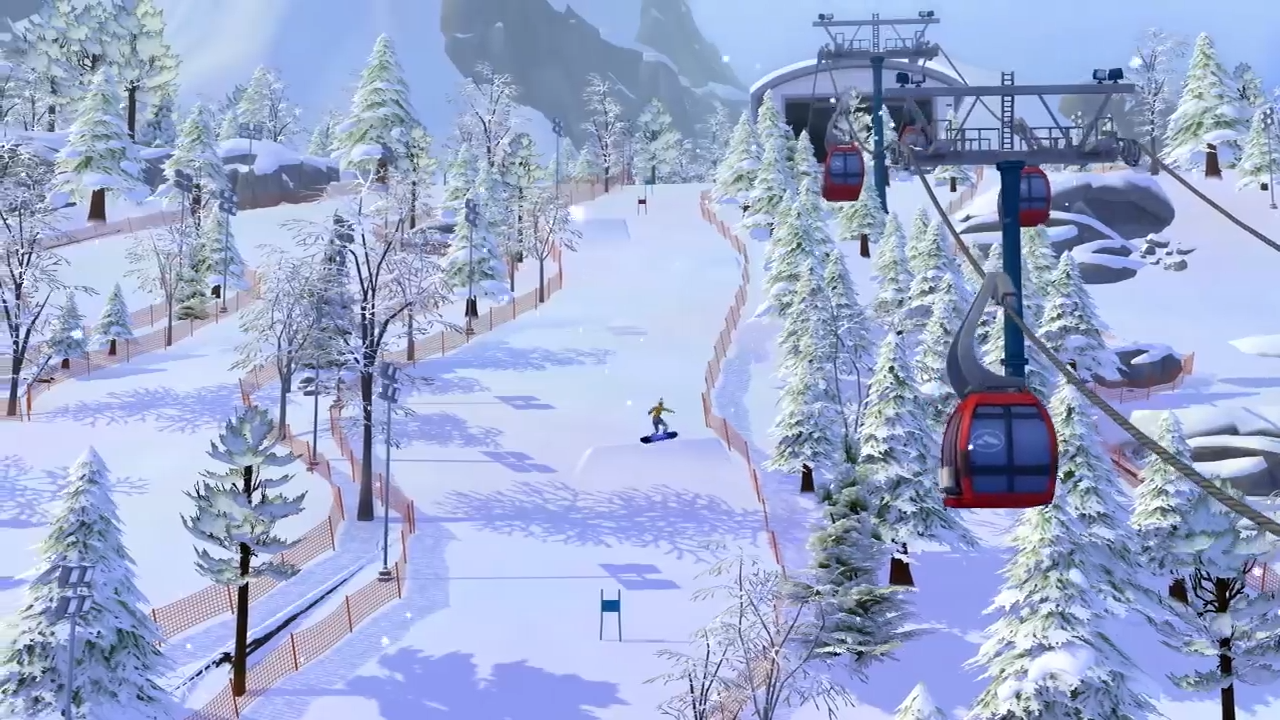 Cool Down
If your Sim crashed a few too many times and they need to recover, lean into the slower parts of life in Mt. Komorebi. Hit up the the onsen bathhouse to soak your Sim's problems (and injuries!) away. Is there anything better than watching the steam rise into the cold night above after a long day? We didn't think so.
Even the hiking trails just outside of town offer something new every time. Explore bamboo forests, pause to reflect at the graveyard, or visit the mountain temple with friends to get the full experience. Do remember to dress appropriately, though—depending on where you are, it sure can get cold here!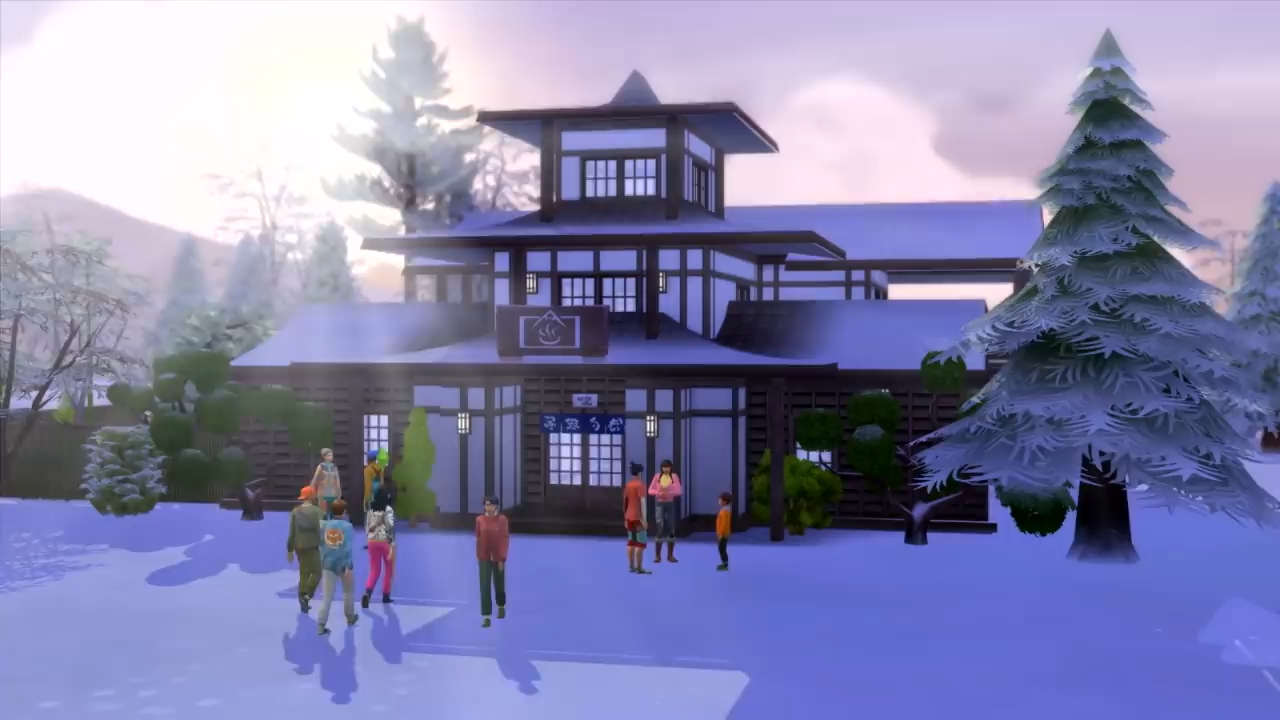 Build It Up
Rent one of the vacation lots or build your own home when you arrive in Mt. Komorebi! Find inspiration all around town for your next project, whatever it is. New features like shoji doors, tile roofs, and tatami mats lean into the Japanese inspiration behind the pack, and going forward, you can also start playing with customizable platforms! But that's not all. Fill your home with both modern and traditional furniture options, and make sure to add a cozy kotatsu table for group meals like hot pot.
Outside, enjoy the harmony of this peaceful mountain environment. Add koi to your decorative fountains and start a rock garden under the shade of Japanese maple trees—whatever makes you happy!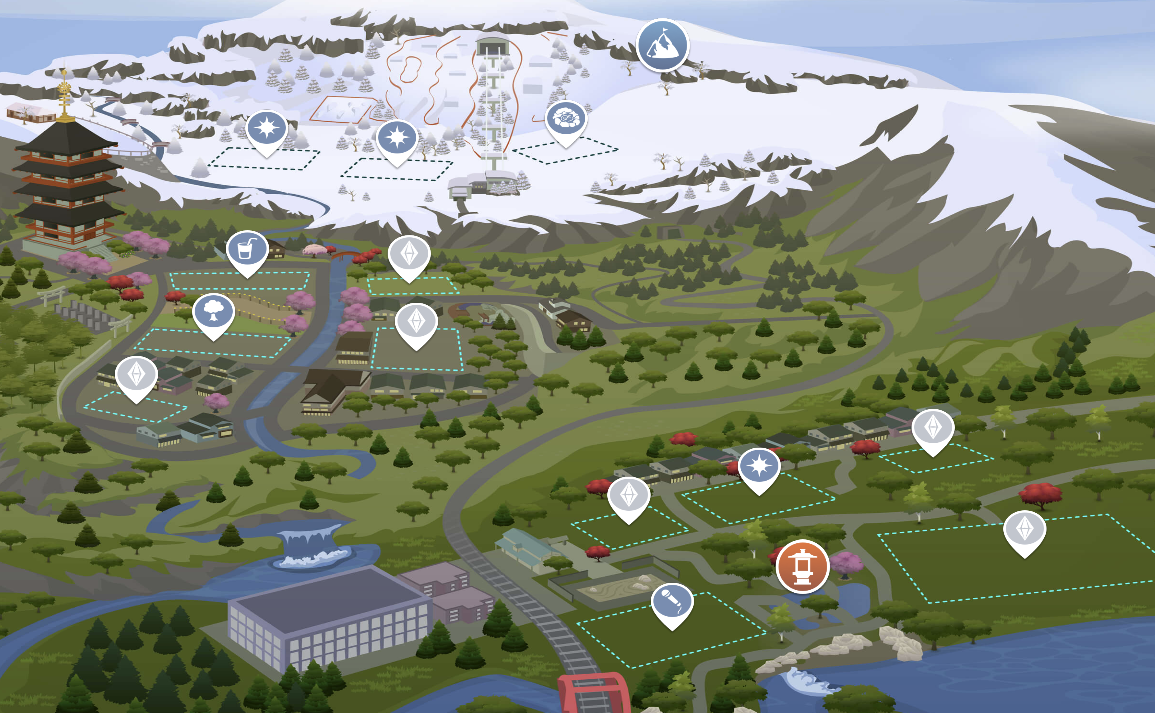 Key Features [According to EA]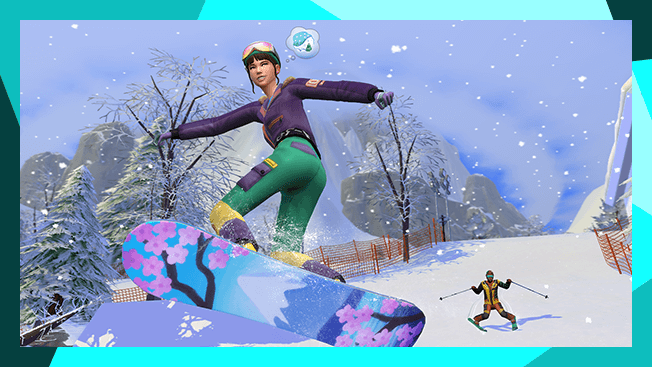 Chase Your Thrills
Test your Sim's skill and endurance with activities on the mountain side. Grab skis for a downhill ride, strap on a snowboard to shred or bundle up on a sled with another sim. Prefer going up? Improve their rock-climbing skill and challenge your sim to reach the mountain peak (which has an 🤩 awesome lot for you to build in!).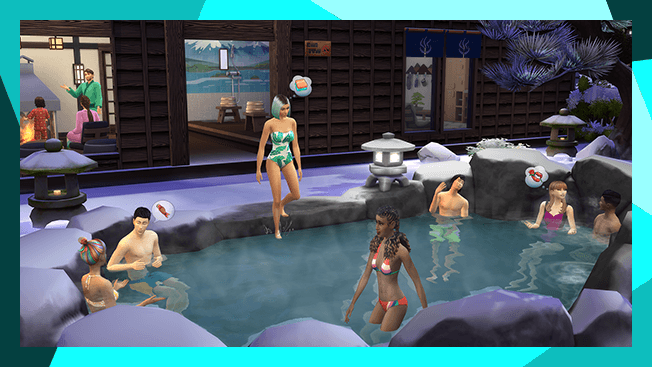 Find Your Zen
Let your sim's worries float away in the natural hot springs, then unwind over hot pot around the kotatsu table, or socialize while hiking through bamboo forests and snowy terrain. Bask in the serenity of mindful walks and soothing music to take control of your emotions and discover your inner Zen (also enjoying the effects of a newly created emotional state).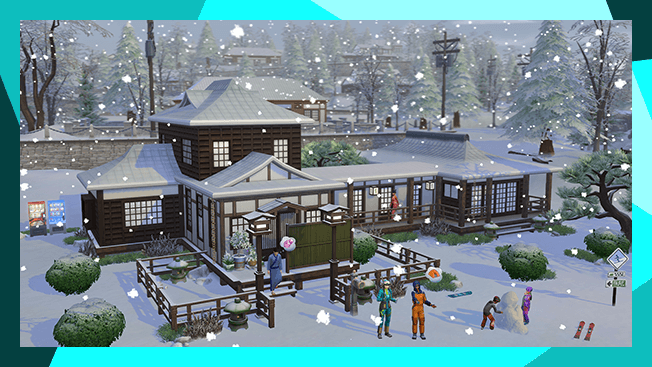 Create Your Sanctuary
Whether you prefer the traditional details or modern touches of Japanese inspired furniture and decor, you can incorporate shoji doors, windows and screens, tatami mats and more to design a home that complements your life. Take your shoes off at the genkan entryway in the soft glow of paper lanterns or build your own rock garden outside (😆 why not inside?).
Define Your Lifestyle
🔥 New 🔥 Unlock new personality and relationship effects with the introduction of Lifestyles and Sentiments. Lifestyles manifest in response to your sim's actions and habits, changing their behaviors appropriately. Similarly, shared experiences inspire Sentiments and have lasting impact on sims' relationships with each other, affecting their social interactions!
Other New Features
New Activities & Skills
Snowboarding
Skiing
Rock Climbing
Sledding
Hiking (alone or as a brand new group activity!)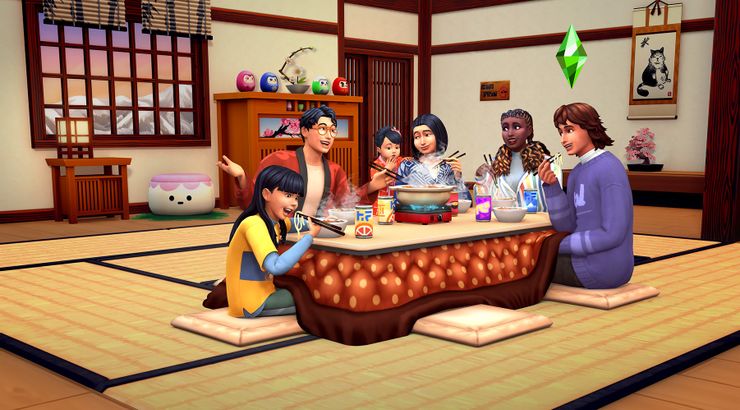 New Recipes [Japanese Cuisine]
New Sushi Variations
Hot Pot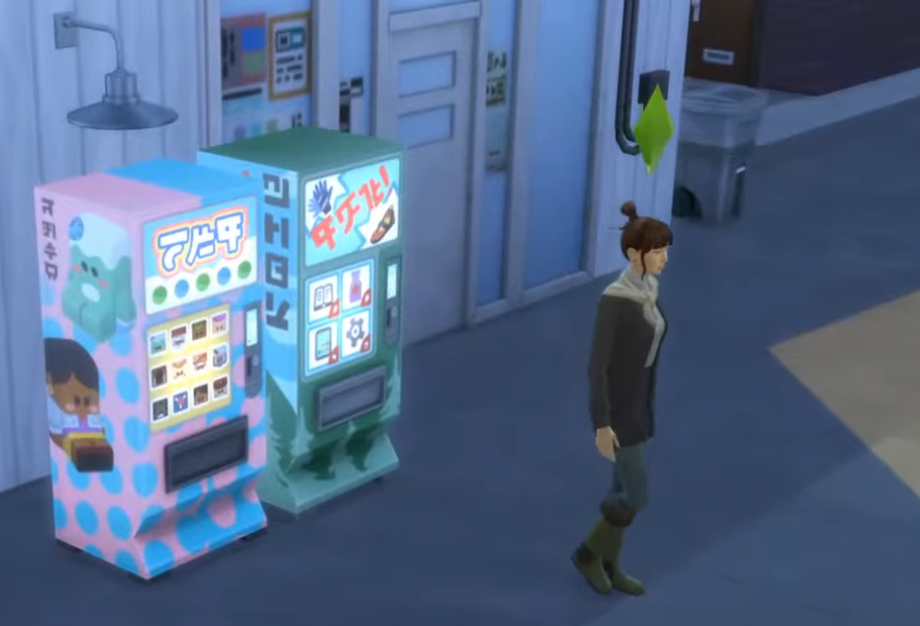 New Death Types
Death by Vending Machine
Death by Falling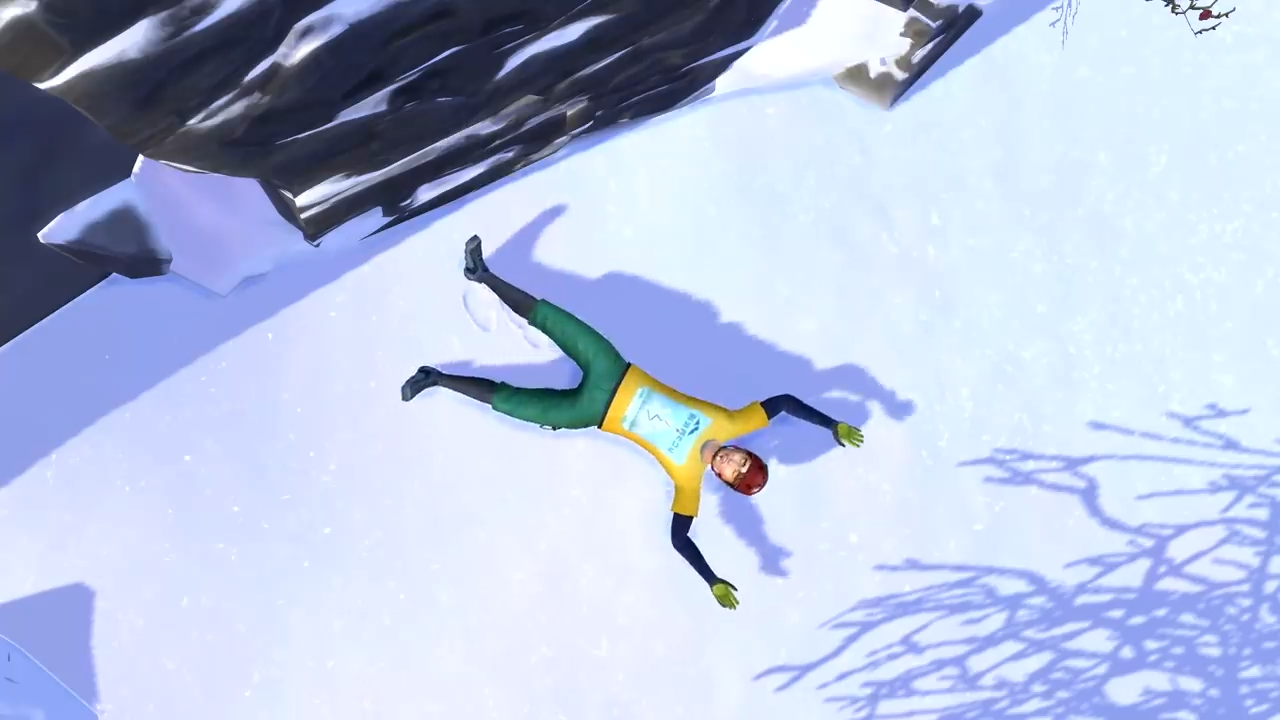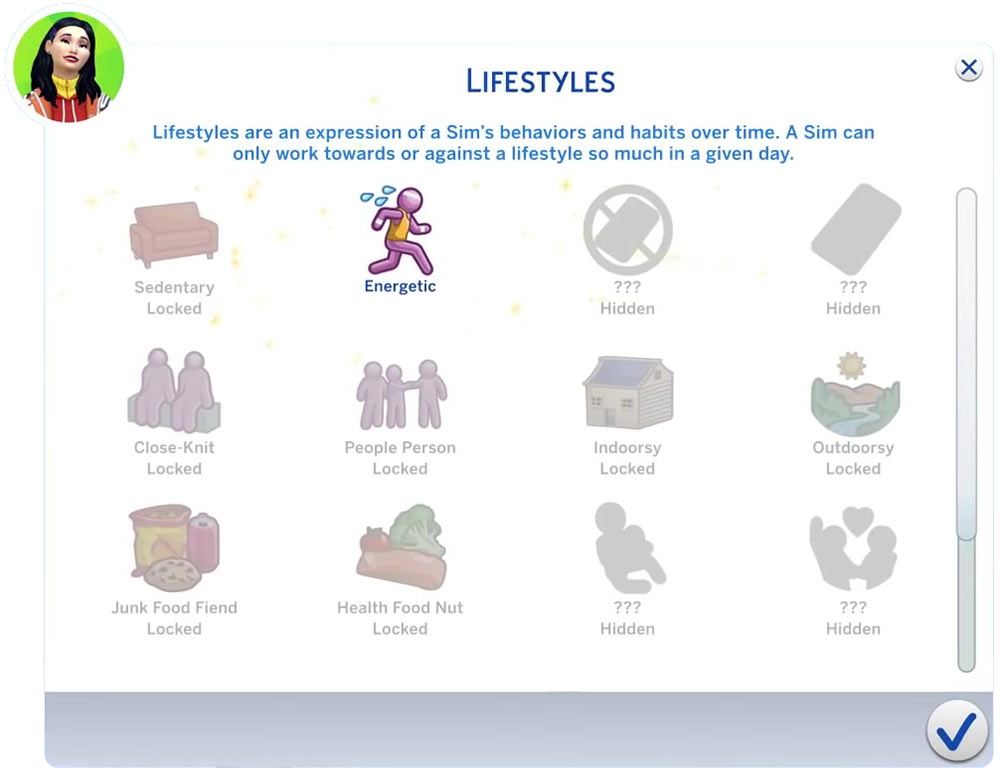 Lifestyles
Sedentary
Energetic
Technophobe (Unsure, the icon looks like a phone, but it says hidden?)
Technofriendly (same as above, not sure yet)
Close-Knit
People Person
Indoorsy
Outdoorsy
Junk Food Fiend
Health Food Nut
More to be revealed...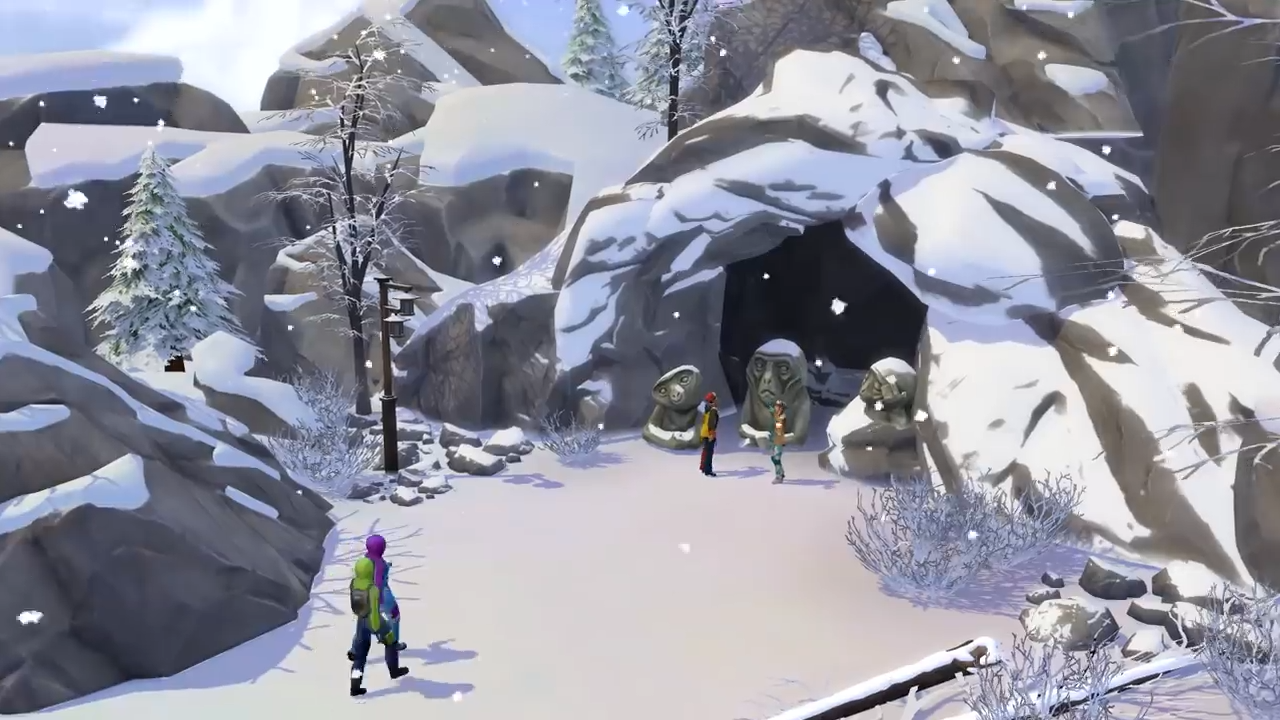 New Woohoo Spots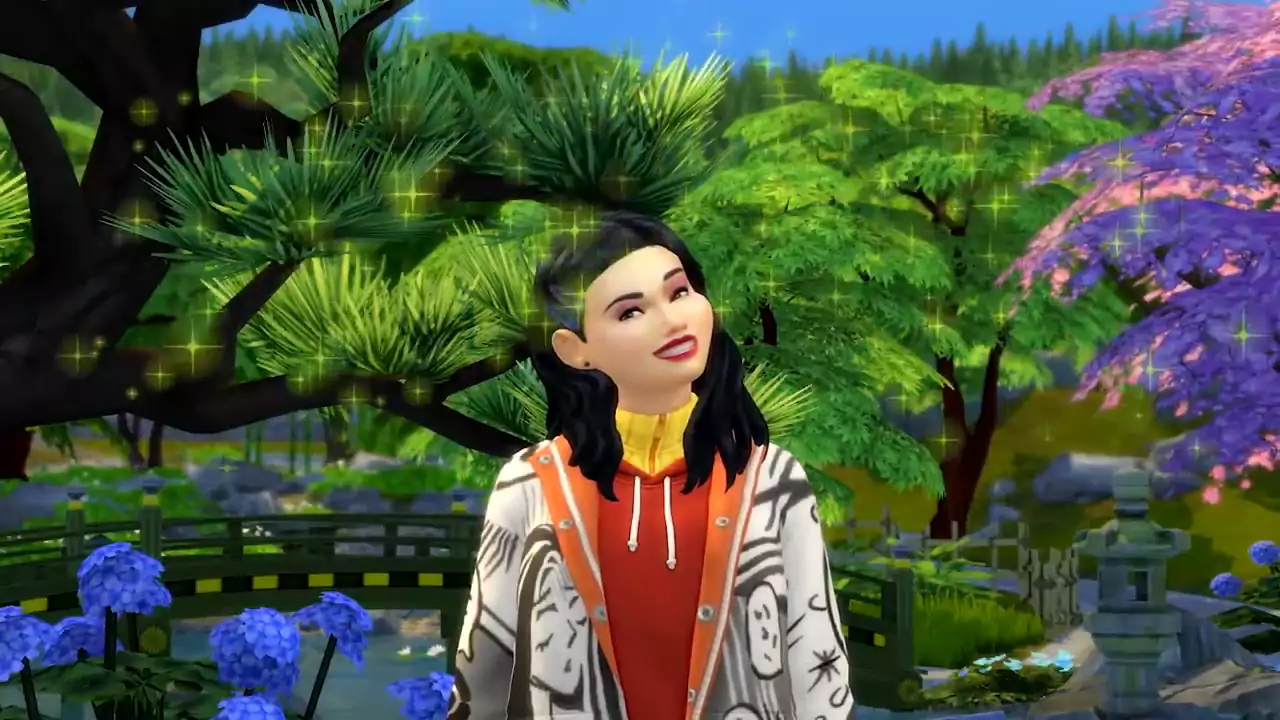 Sentiments
The Sims 4 Snowy Escape Official Gameplay Trailer [EA]
The Sims 4 Snowy Escape Gameplay Livestream [EA]