How to Download Minecraft
After you click on the download link below, you will be forwarded to the link decoder page (illustrated above), just wait for the "timer" to run up and click on the main link (it says ⏩ Click here to continue ⏩ after your request is processed).
---
---
Once you click on the link you might be presented with a new tab showing an advertisement like above, if you are not interested in their product, just click on "Block" (sometimes they want you to enable their notifications to push you more ads), then close the tab. Of course, if they have an offer that interests you, go ahead and have fun 🛒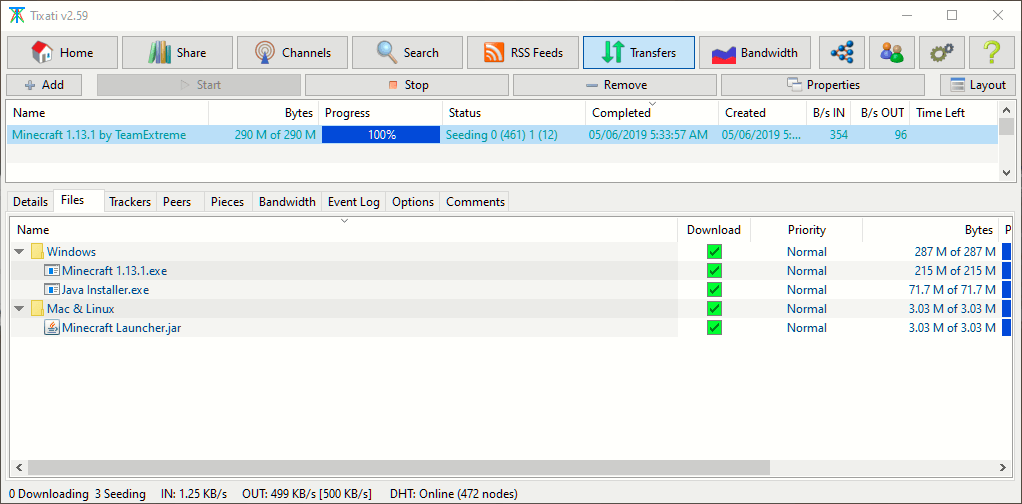 At the same time your browser opened that advertisement tab, it also ordered your browser to send a command to your torrent client (like Tixati, pictured above; you need to have a torrent client already installed), so it should start downloading it for you or display a dialog asking for you to choose the folder where you want to save it (or ask if you want to update the trackers if you were already downloading it before).
Once your download is finished it will display the same information as my screenshot above (100% Progress) and you can move on to the next step, which is installing (displayed on the next page)...