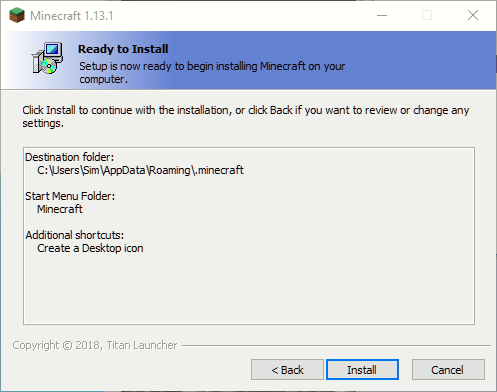 Now, you can customize it to your taste, choose any username you wish to use and the version you want to run, since the launcher usually downloads all the available versions automatically for you (vanilla and beta ones, not OptiFine or others, which you have to install manually after running the corresponding vanilla version once).
If you click on Edit Profile you will be presented with the screen above, which allows you to name your profile (you can have more than one), define the resolution you want to play with, the version of the game to run and also advanced settings like JVM Arguments, experimental snapshots, alpha and beta versions.
The settings above are the ones I use to play on my server (it's still on 1.12.2) when using 1080p.
For better performance, I run Optifine versions of the game (tutorial coming soon, if there's enough demand for it). 1920 x 1080 is the most used resolution nowadays so, even though I usually play at 1440p, I felt most of you would rather run the game at 1080p or less, hence why the settings above.
Those JVM arguments help the game make use of RAM more efficiently. I don't remember exactly what they do, but they're good if you have 8 GB of RAM or more.
I hope the tutorial works well for you and that you have a nice time playing with it! Let me know in the comment section below if it's working well and if you're having fun with it! 😎