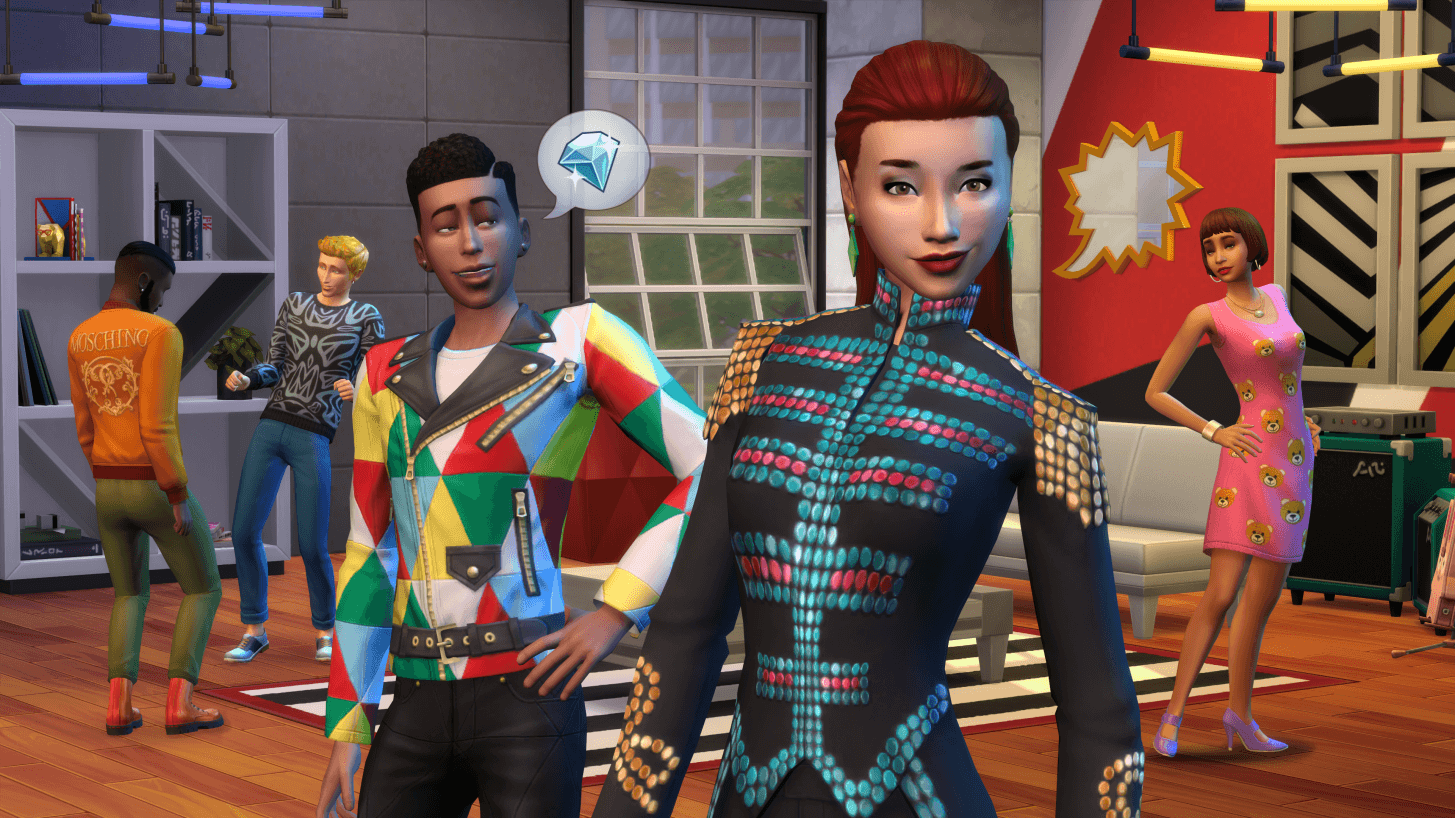 The Sims 4 Moschino Stuff Pack
The Sims™ 4: Moschino Stuff Pack* is coming soon to PC, Mac, and console! Not only will your Sims dress in Moschino-branded looks, but they'll be able to work in totally new ways.
Passion for Fashion
Moschino is where pop culture meets the runway, and creative director Jeremy Scott is known for his tongue-in-cheek designs. So, where do we even begin with these special Sims outfits? Well, we can definitely start with the branded bomber jacket and orange boots. Or, the pink Mary Jane pumps. Or even the dress covered in Moschino bears! Plus, there are some sweet décor surprises waiting that you can use to accessorize your Sim's photo studio.
You Betta Work
Speaking of photos, your Sim now has the chance to be a freelance fashion photographer. We've talked about the freelance career before, but the Moschino Stuff Pack offers something totally unique. Once your Sim takes on gigs, it's up to them to complete tasks like taking photos of Sims in different outfits and getting photos approved by clients before the deadline. Level up your Photography Skill by taking lots of pics, using filters and backdrops, and even taking selfies with your Sim's phone.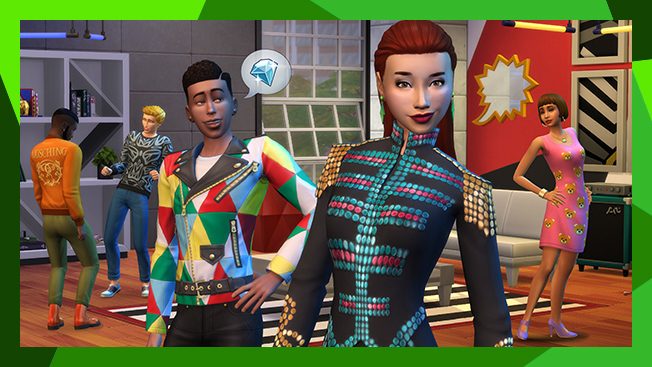 MOSCHINO X THE SIMS
Show your love for fashion by dressing your Sims in the latest Capsule Collection inspired by The Sims or choose clothing styles from iconic Moschino collections.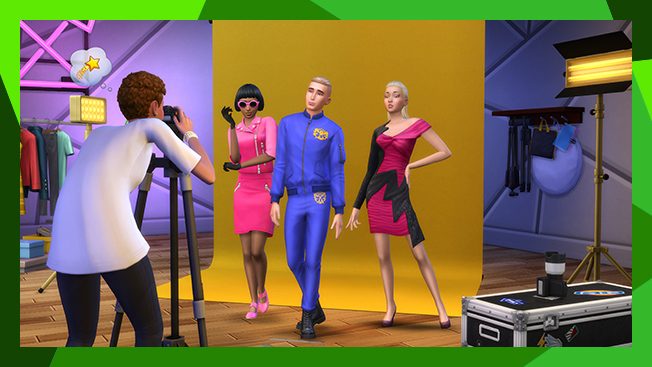 JOIN A FLASHY CAREER
As a freelance fashion photographer, your Sim will grow their career with fabulous opportunities. Learn how to curate a collection and select the perfect subject to shoot, then find the right angles to accentuate the bold, stylized looks. Grow your Sim's career as a freelance fashion photographer, live a flexible lifestyle and get inspired to shoot for the next big campaign or cover!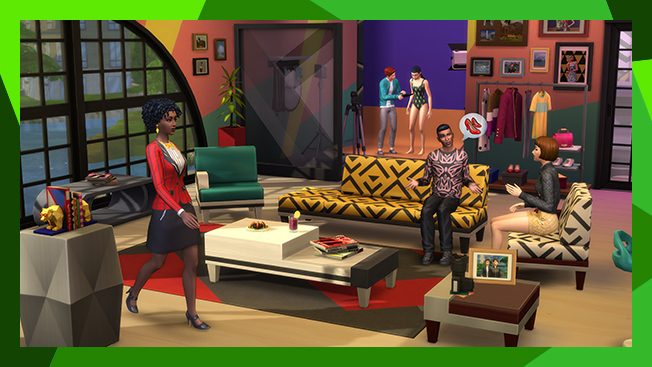 HAVE A STUDIO SESSION
Bring your own studio to life, where the spotlight is on and so is the pressure. Accessorize with pictures, new furniture and décor, and personalized touches for an inspiring space to photograph your muse.