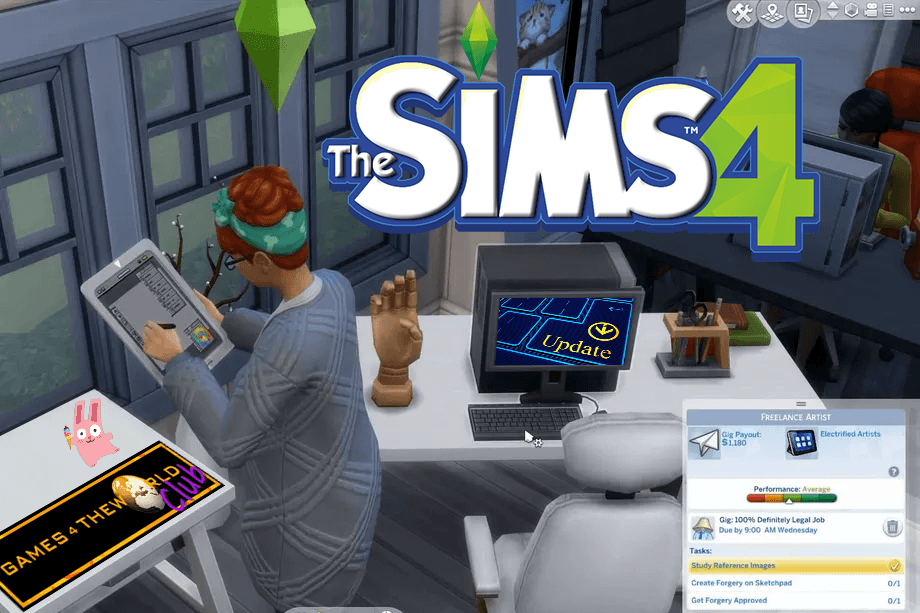 This second release of The Sims 4 Freelancer 1.51.77.1020 is the latest available Games4TheWorld update only version as of April 20 of 2019 and meant to be used if you already have the game with StrangerVille installed and running on your computer, no matter which "flavor" you're using (ZLOrigin, CODEX, FitGirl, Anadius etc).
It is compatible with ZLOrigin, CODEX, Reloaded, FitGirl, Anadius and many other repacks that you might be running (as long as you have StrangerVille already installed). It can also fix your game if you don't have language files (FitGirl usually repacks English only, for example), so you can use our Language Changer to play in your favorite idiom! 🔣🌐
I wish you all enjoy the game, and thanks to Games4TheWorld for another awesome update! Continue reading for more information and download links...
---
---
Included in This Release
🔥 1.51.77.1020 Patch [2019 April 19 Patch] 🔥
1.51.75.1020 Patch [Freelance Career]

Language Files
⚠ Release Notes for Update v1.51.77.1020

Fixed an issue where custom text was not always displaying properly in-game.

Fixed an issue where NPC invites to festivals or to residences were sending Sims to an incorrect destination.

There is still a lingering issue regarding invites to events in Get Famous, such as the talent showcase, and celebrity sightings. We are continuing to investigate those for a future update.

Fixed an issue where Mac players on certain older versions of OS X were unable to launch the game. As a result, we rolled back a fix that was done for Mac players on 64-bit systems that eliminated a false error message which said, "The Sims 4 is not optimized for your Mac and needs to be updated."

https://forums.thesims.com/en_US/discussion/958547/april-19th-2019-patch-notes