Key Features
Build Your Small Space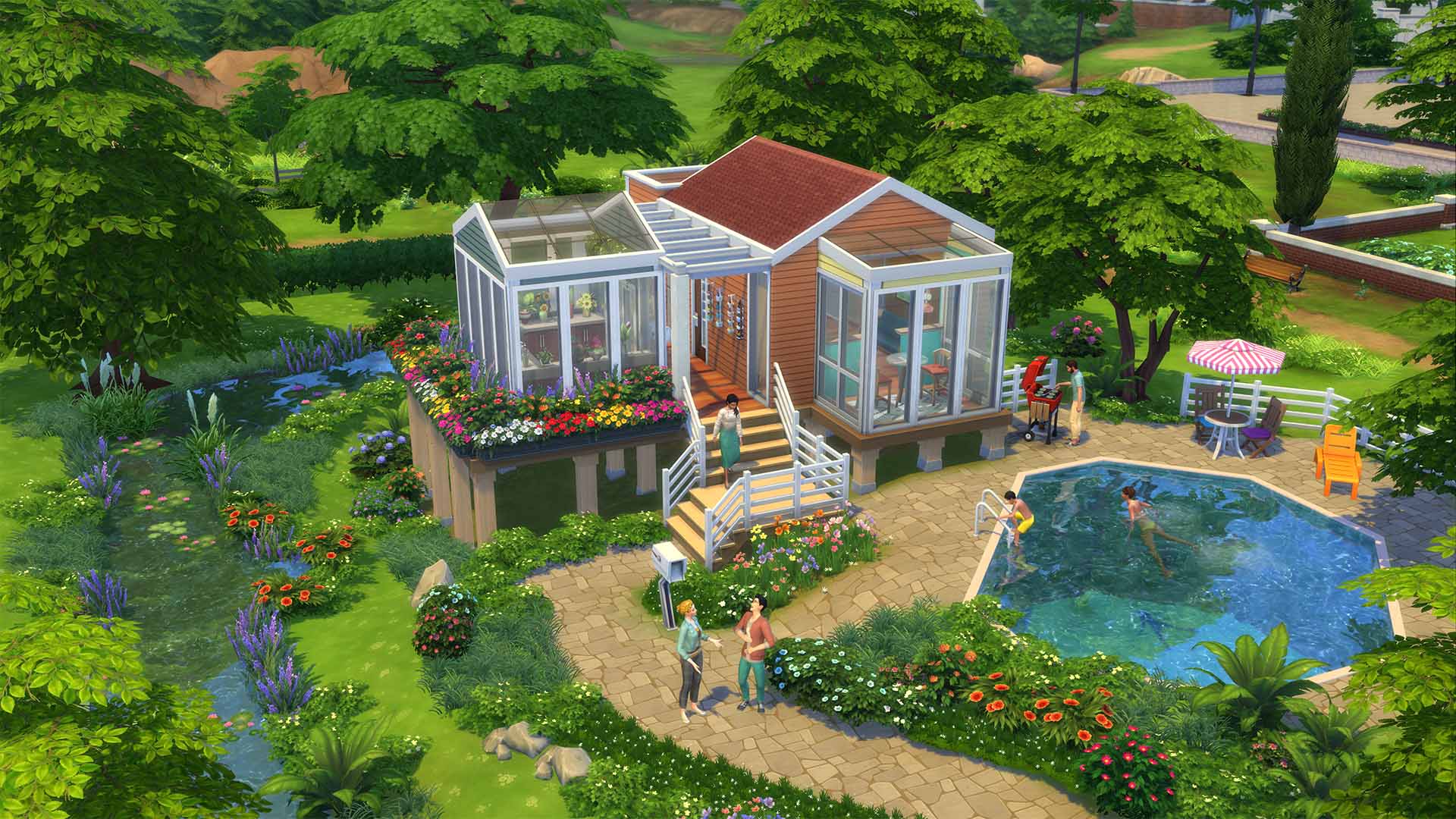 Downsize your Sims' dwellings with this brand-new, never-before-created residential lot that provides fun-sized challenges and unique benefits to your Sims when they meet the tiny home requirements.
Maximize Your Mini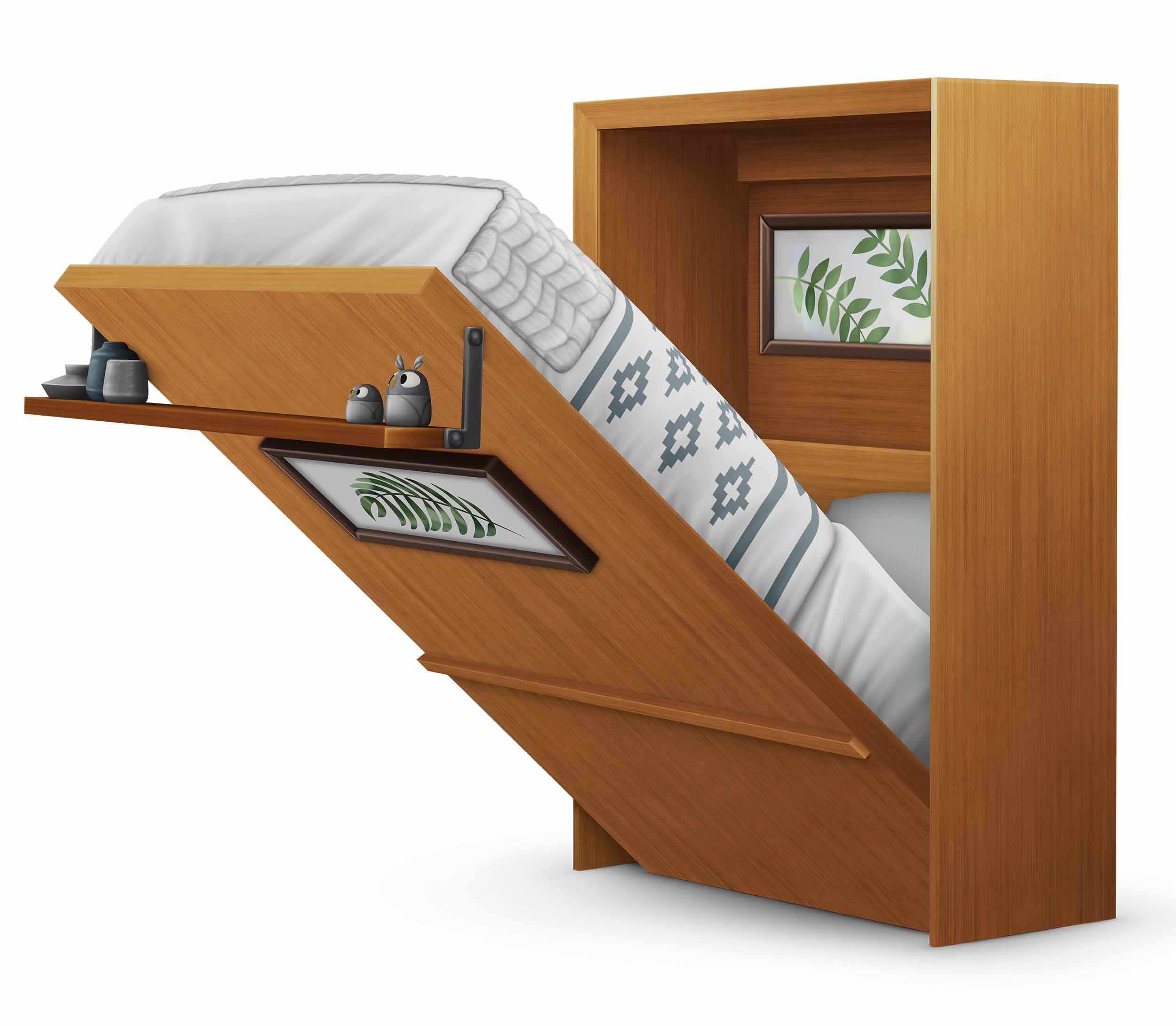 Make the most your Sims' space with the Murphy Bed 😃 combo. This medium-sized furniture combo comes with a Two-Seat Loveseat attached to a large Storage Compartment.
Keep it Cozy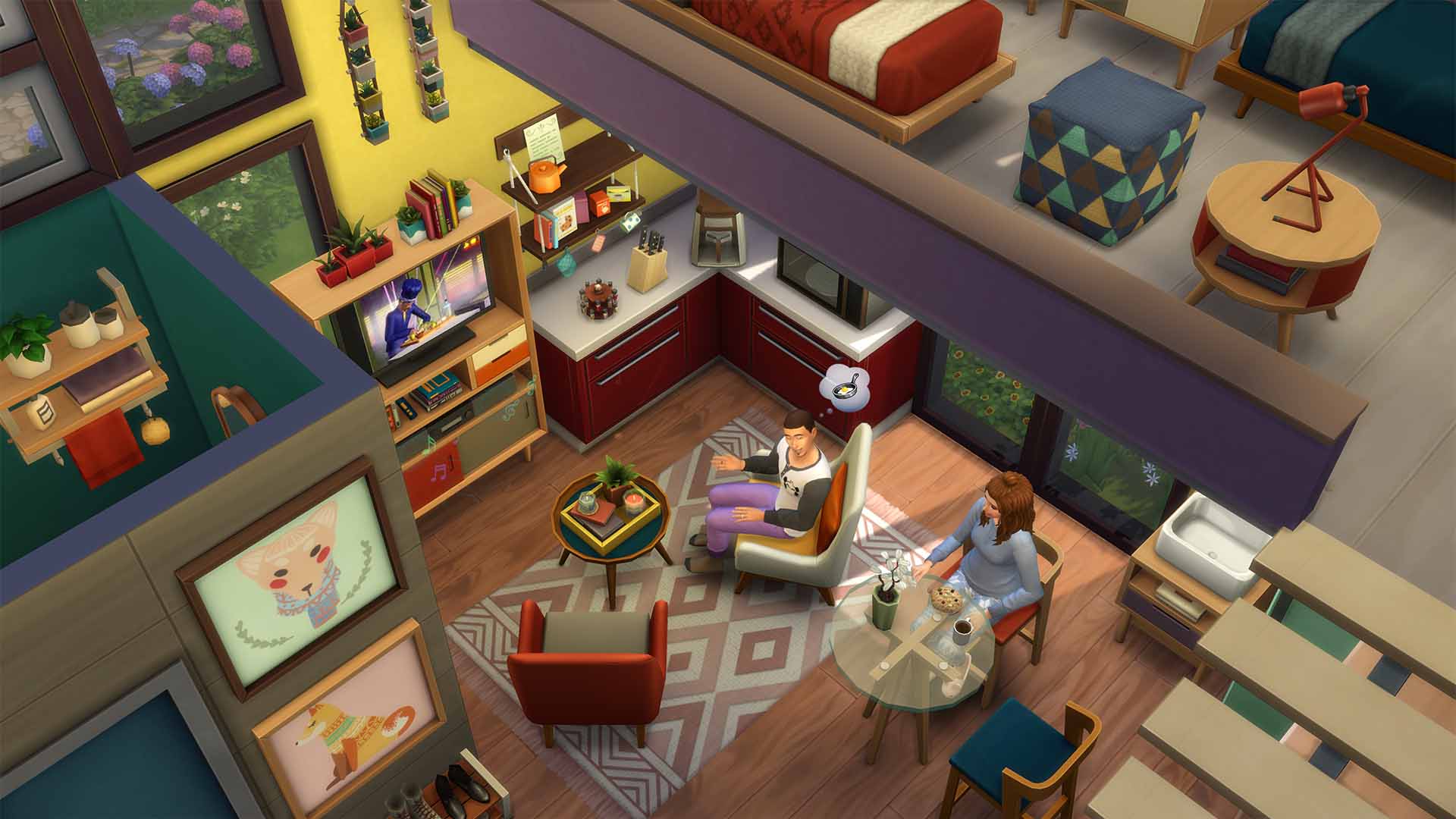 Customize your Sims' tiny homes with space-saving combo objects like the all-in-one Stereo, TV, and Bookshelf, and sleek furniture with a pop of color.
Stay Snug in Style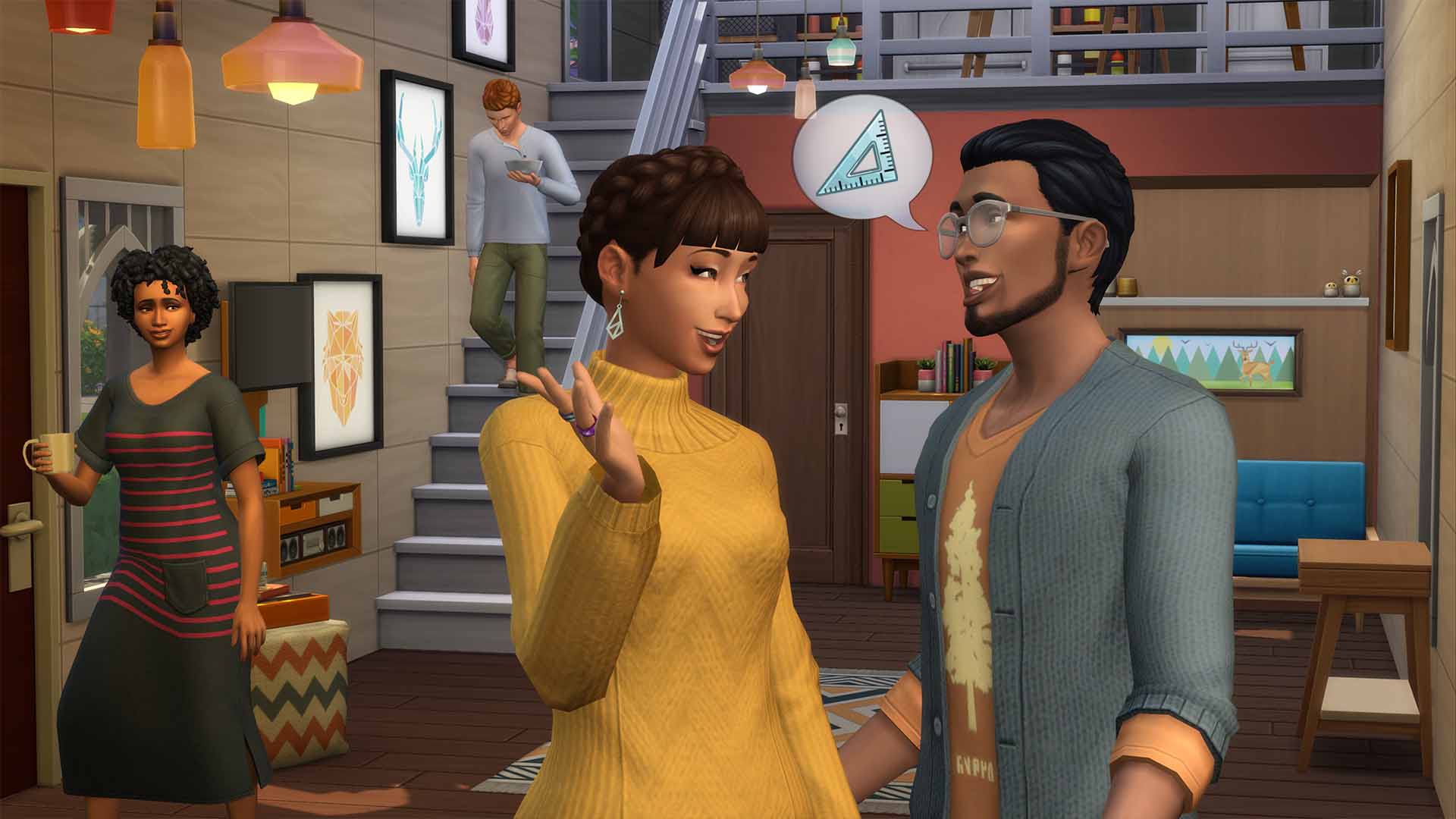 Outfit your Sims in comfy new CAS items, like a dress-shirt (😲 where??? I only see knits and soft cotton casual / pajama style clothing...) or turtleneck (⛄ love turtlenecks for winter 😍) that represent their low-key lifestyle.